Featured Voices
Learning about Learning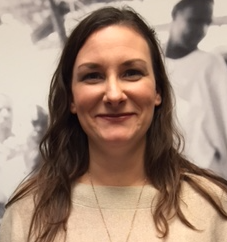 Amy Marczewski Carnes, PhD, completed her doctorate in French at UCLA in 2007 and worked at Human Rights Watch in Los Angeles before starting at USC Shoah Foundation in 2008.  Since then, she has overseen educational projects throughout Europe, curated two exhibitions of testimony, and taught a course at USC titled Rebuilding Rwanda:  Memory, Testimony, and Living Together after Genocide.  In her current role, she oversees evaluation of all Institute programs.
Defending Truth – Holocaust Denial in the Classroom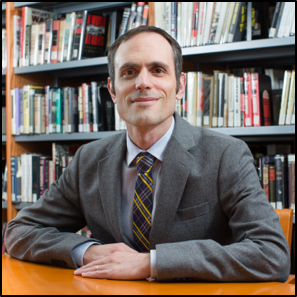 Dan Leshem, Ph.D. is the Director of the Kupferberg Holocaust Center at Queensborough Community College. Dr. Leshem received a Ph.D. in Comparative Literature & Jewish Studies from Emory University in Atlanta, Georgia. His dissertation, The Language of Suffering: Writing and Reading the Holocaust argued for the necessity of ethical approaches to interpreting Holocaust testimony. While at Emory, he also served as Program Manager of the Holocaust Denial on Trial (HDoT) website, which strives to educate scholars and the general public on the risks of denial and other forms of hate speech.
Learning about Learning
12/14/2016 - My job is about learning about learning.  As USC Shoah Foundation's Associate Director of Education – Evaluation, I spend my time thinking about what we are learning from the teachers and students who go through our programs.  Echoes and Reflections is one of these programs, and we have learned a great deal from you, the teachers and other educational professionals who have attended our p...
Read Blog Post »
Defending Truth – Holocaust Denial in the Classroom
10/25/2016 - The recent film Denial, which recounts Deborah E. Lipstadt's legal battle for historical truth against David Irving, who accused her of libel when she declared him a Holocaust denier, provides an opportunity to critically examine Holocaust denial and contemporary antisemitism. For students, analyzing...
Read Blog Post »