Echoes and Reflections Partners with Public Television
About The Author
Sherry Bard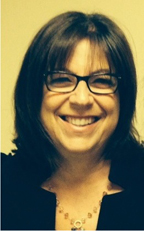 Sherry Bard is an education consultant who specializes in project management and professional development for secondary school teachers. She worked at USC Shoah Foundation – The Institute for Visual History and Education for over seventeen years where she held several positions including Education Programs Project Director. While there, she developed and implemented the Teaching with Testimony professional development program and served as the Production Manager on award-winning Italian and Ukrainian documentaries. Sherry has experience teaching middle and high school and is a frequent presenter at workshops and conferences. From 2007 to 2013, Sherry served on the United States Holocaust Memorial Museum's Education Committee.
10/07/2014
As an Echoes and Reflections education consultant and training specialist, I have the privilege to facilitate professional development programs for secondary school teachers.  The teachers who participate are diverse in every way, representing a range of experience, disciplines, grade levels, and geographic locations. Many are new to the topic of the Holocaust. They all come seeking ideas for how to engage their students in meaningful learning while meeting local and state standards. My goal, over a three- to six-hour program, is to introduce them to Echoes and Reflections and show them how the resources and instructional strategies can meet the needs of their students.
While most teachers participate in face-to-face programs like the ones I deliver around the country, one size doesn't fit all and Echoes and Reflections is piloting other exciting professional development models, including distance and online learning opportunities.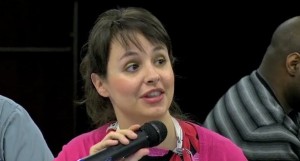 Last fall I worked with colleagues on a pilot to develop a professional development course for Echoes and Reflections online. In cooperation with Arkansas Educational Television Network (AETN), part of the PBS network, and ArkansasIDEAS (Internet Delivered Education for Arkansas Schools) we created a multi-phased program. It began with a live, three-hour, face-to-face training that was presented to an audience of teachers and taped at the AETN studios in Conway, Arkansas. AETN streamed the program to several other sites around the state, making it available for additional teachers to attend the program remotely. From their remote sites, teachers were able to participate fully and even ask questions in real time.
ArkansasIDEAS adapted the live program, made the content available to their online audience and created an assessment tool. In February 2014, the video and accompanying materials were launched on their online portal as a professional development course for Arkansas teachers. Using this portal, teachers across the state access the course free of charge in perpetuity.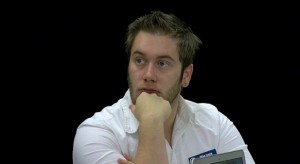 Joanne Grason, Associate Director for Echoes and Reflections, remarked, "PBS offers us new opportunities to enter the digital arena and continue to make Echoes and Reflections accessible to educators, meeting them where they are. We aim to apply this model in other communities." Grason further explains that the PBS mission, to create content that educates, informs and inspires, aligns well with one of the primary objectives of Echoes and Reflections: to provide a high-quality resource for teachers, making the two organizations mutually supportive partners.
By entering the digital training arena, Echoes and Reflections continues to innovate and expand its reach. To provide effective professional development today is to meet teachers where they are and support them in their efforts to integrate 21st century knowledge, skills, and tools in their classrooms. As a former classroom teacher and as an Echoes and Reflections facilitator, I am excited about the forward direction of this program.