BLOG


Americans know it's not always pleasant to watch free speech in action.
View more +
As we witnessed this summer in Charlottesville, free speech can be hateful. It can be corrosive and demeaning. And yet, as Americans, we are dedicated to protecting free speech to a degree that our counterparts in other countries find astonishing—even ill-considered. It's part of our Constitution, and part of our national character.
A 2015 Pew Research Center study of attitudes in 38 countries found that Americans are more tolerant of free speech than citizens of any other nation. Seventy-one percent of US respondents said they believe people should be able to say and write what they like without government interference or censorship.
Our full-throated commitment to free speech doesn't mean we always have an easy relationship with it—the First Amendment has faced countless legal challenges from those who argue that our freedom of speech has actually become a freedom to intimidate, or a freedom to instill fear. That tension was famously on display in 1978, when the city government of Skokie, Illinois, filed a suit to stop neo-Nazis from marching through their town. At the time, Skokie, a suburb of Chicago, was home to an unusually high number of Holocaust survivors, and the mayor and other officials argued that the neo-Nazis' right to free speech paled in comparison to the survivors' right not to be terrorized. The ACLU stepped in to defend the neo-Nazis' First Amendment rights, and the case went all the way to the US Supreme Court, which ruled in favor of the ACLU and the First Amendment. The neo-Nazis never marched in Skokie—they took their awful, legally-protected speech to Chicago, instead.
As a writer and researcher at the Anti-Defamation League's Center on Extremism, I know that the Skokie case remains painfully relevant, even today. I know how challenging it can be to balance the legal right to free speech with the much more human need for all citizens to feel safe.
My job involves monitoring and writing about some of the most hateful groups and people in America—from the Ku Klux Klan to neo-Nazis to anti-Muslim extremists. Every day, my colleagues and I are confronted with images and words of hate and vitriol. We read about Richard Spencer's dreams for a white ethnostate. We listen to Milo Yiannopoulos disparage transgender people. We watch videos of speeches by anti-Muslim bigots like Pamela Geller and Frank Gaffney, who capitalize on fear and xenophobia and blame an entire religion for the actions of a few extremists.
We listen to these hateful people speak because it's part of our jobs. We also listen because we need to know what they are saying. Their speech is real, and it affects people's lives. And that's the main reason we need to protect their right to speak publicly and freely.
Hateful speech that is muffled or suppressed will still exist. It will just go underground, where it has the potential to become even more powerful. People who are prone to extremism are often drawn to ideas and movements that society deems inappropriate.
I'm also a firm believer in countering vile speech with good speech. Whenever neo-Nazis march, the rest of us have to show up to peacefully protest the swastikas, racism and anti-Semitism on display. Whenever a Klan group leaves recruitment fliers on suburban doorsteps, the rest of us need to come together and make sure that every member of our community feels supported and safe.
The First Amendment is a right that confers huge responsibility. At this moment in history, the responsibility part of the equation seems to be falling to those of us who believe in civil rights, equality, and kindness.
Students who are keeping up with the news will undoubtedly have questions, and possibly concerns, about the practicability and ethics of protecting free speech, even when that speech feels confrontational, offensive, or just plain wrong. It's a conundrum that can feel uncomfortable, and it's important to allow the conversation to be in that place of discomfort. That's where real critical thinking happens—about individual rights and the responsibilities inherent in living in a democracy. Ask your students how they feel about the rights of neo-Nazis to march in Skokie. Ask them how they might respond to a hateful person coming to speak in their city. Allow them to take up the different sides of the arguments, and help them understand that while the First Amendment is a bedrock principle, applying it fairly and objectively isn't always easy.
After all, it's no small feat to respect an individual's right to express bigoted ideas. But that's what Americans have always done. Just as one bigot has the right to speak his mind, the rest of us have a responsibility to let him know we're watching, we oppose his hate—and we're not going away.
Jessica Reaves is the senior writer and communications specialist at ADL's Center on Extremism. The views expressed here are hers alone.
---


This year Echoes & Reflections created its inaugural Educator Advisory Committee (EAC). The purpose of the Committee is to gather thoughtful and diverse educators from around the United States to provide us with expert educational guidance and feedback so we can continue to offer the highest quality of Holocaust education professional development to teachers. In the aftermath of the events in Charlottesville, we reached out to our members to understand how as they return to the classroom they hope to inspire their students through the lens of Holocaust education.
View more +
Here are some of their responses:
Susan Schinleber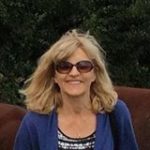 "The events in Charlottesville over the weekend speak more eloquently than I ever could and explain in stark and horrifying terms why we need to teach the Holocaust to our students. I feel compelled to teach this subject now more than ever and for so many reasons: to bear witness; to teach students that their actions count; to show that the Holocaust was never inevitable. Learning about the Holocaust helps our students make the connection between what happened then and what is happening in the world around them. I never stop reading and studying what happened then and I bring that passion to the classroom and hope that it sows the seeds it needs to."
Susan Schinleber teaches English and Public Speaking at North Shore Country Day School, a K-12 private school in Winnetka, IL.
Eden C. Stein, Ph.D.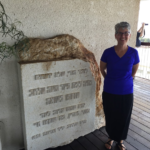 "This year my 8th graders will return to school horrified, with questions and anger over what has recently transpired in Charlottesville. "Why do people hate the Jews?" is a question I have often heard. They will be eager to read a Holocaust memoir and to learn about the history of antisemitism along with the history of racism. Following the reading of these important books they will be inspired to do something.  In my Language Arts classroom, that something will be to write letters for social change – real letters that will actually be sent to a local, state, or national legislature. My hope is to also inspire them to recognize bigotry, racism and antisemitism in the world surrounding them and speak up to eradicate it."
Eden C. Stein is certified for Language Arts and Social Studies 4-8 and History 7-12. She teaches at Worthington Hooker School in New Haven, CT.
Susan Davenport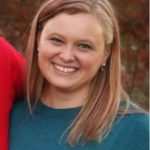 "As we begin a new school year I hope to inspire my students to speak out. This hope was renewed over the weekend when there was very little being said about the events in Charlottesville, VA.  Elie Wiesel's profound quote, "Neutrality helps the oppressor, never the victim. Silence encourages the tormentor, never the tormented," seems extremely applicable to the current world climate. My goal for the school year is to encourage my students to be brave and stand up for what is right; for them to understand that silence does not help. It is my hope that they lead their lives by Wiesel's quote."
Susan Davenport teaches English 10, English 11, Humanities, and Speech at John S. Battle High School in Bristol, VA. 
William Mason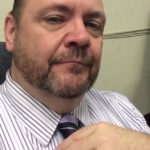 "In light of the most recent current events, Holocaust education is more important now than ever. It's our sacred duty as teachers to inspire our students to be a voice of reason and understanding that the events of 80 years ago cannot be permitted to happen again. Holocaust education can be the inspiration for students to see the evil and work against it."
William Mason teaches American History & Government and Holocaust Studies at Bishop Loughlin High School in Brooklyn, NY.
Let us know: How do you hope to inspire your classroom in the New Year?
---


"It is one thing to read about hateful actions in other cities across the US, but this is different. This hits too close to home. Hate is in our backyard."
View more +
Anyone who knows me would say that I am infrequently at a loss for words; however, the events of last weekend have caused me to struggle with a way to verbalize my feelings and process the images. On Saturday and Sunday, and several times since then, I have opened my social media accounts, determined to write an impassioned post about the events that touched our neighboring community and came up short each time. The only thing I could think to say is that these events are not what real Virginians stand for and the fact that I had just spent the concluding two days of our first week back-to-school discussing antisemitism and hatred made it unfathomable to have such a local and contemporary example. In my heart though, these words were not enough.
Charlottesville is a "big sister" city to the small city of Staunton that I have called my home for the past five years. Like Staunton, it has many traits that are more small-town than truly city. The downtown areas of both are dotted with locally-owned restaurants, boutiques and antique stores set against the backdrop of historical architecture, and the footsteps of a rich and sometimes challenging past. Like Staunton, it is a place where history is always present, sometimes taken for granted, but frequently a topic of conversation. Both cities are composed of moderately diverse populations; populations that have had their struggles, but who have, at least in recent years, dealt with them largely through peaceful discourse.
For me personally, Charlottesville holds a special place in my heart. It is the city where our daughter was born, six weeks early with a team of doctors on standby at the University of Virginia hospital. It wasn't part of our plan, which didn't include anything except our local hospital closer to home, but for the rest of our lives and hers, Charlottesville will always be a part of our story. It is a city I visit frequently for other reasons as well, to socialize with my friends, to utilize their airport, and to seek out its stores. Now, it will also be a location that I think of in other ways—as the home to events that will be ingrained in the minds of Americans for a long time to come.
As the weekend drew to a close, I found myself grappling with what to say and do when students arrived in my classes on Monday. In the back of my mind I was in "teacher-mode," but like the social media post, clear answers were not forthcoming. I knew that our class discussions on Thursday and Friday had provided them with a foundation, but giving them both space and guidance to process the events was of foremost concern.
Going into Monday, I will say that I was thankful for incredible colleagues and friends who were available to bounce ideas off of as we collectively searched for ideas on how to aid our students. I was also grateful to have many resources available to help get the conversation started. Between Echoes and Reflections, USC Shoah Foundation's IWitness, and the United States Holocaust Memorial Museum (USHMM), there were options for each of my classes for Monday and the days to come.
I began each class on Monday by allowing students simply to speak out, question and share. The one theme that resonated through and through was the discomfort of proximity—these hateful acts occurred in a place where my students eat dinner with their families, where their parents work, where older siblings attend college, and where many of them hope to find themselves post-high school. Over and over, I heard variations of what Henry, my first student of the day, shared, "It is one thing to read about hateful actions in other cities across the US, but this is different. This hits too close to home. Hate is in our backyard."
Throughout the day, we talked about respectful discourse utilizing the framework of a mini-lesson created by USC Shoah Foundation's IWitness entitled, "Promoting Effective Conversation Skills." This lesson proved powerful not only for its fostering a skill that is sometimes overridden by emotion, but also because it includes the testimony of Henry Oertelt,  who is also a featured survivor in the Echoes and Reflection's unit, "Contemporary Antisemitism." His words are powerful and need to be shared:
"…it is time for people to recognize that the world is made out of many, many different people, different colors, different sizes, and all kinds of differences…. it's about time that we recognize that.  It's about time that we learn to live with it. And one way to learn to live with it is…we start to learn about each other, and while we may not agree with the ideology, and the lifestyle of other people, it is time to know about them, to respect them, as I expect them to respect me.
And if this can come done, and I think we're making some progress, not a lot, but I see some progress here and there. If this can come about, then I think the world can be a much better place….That's basically, my main message is because I tell them I am the prime example of what can happen to people that are suffering under prejudicial circumstances and biases and when nobody speaks up…we have to learn to speak up when we see prejudice and hatred."
In the days since, we have talked about white supremacy more extensively than I have in years past. I have shared with my students the USHMM "Voices of Antisemitism" podcast by former Neo-Nazi Frank Meeink to show students that there is a path forward, even from the pit of hate. Students have discussed, debated, and respectfully disagreed as we have talked, and there is no doubt in my mind that this will continue for days and weeks to come; something I view with optimism. Although it feels at times like a small step, we as educators must firmly keep in mind every single day that our students truly do have the power to change the world. They are on a path to discovering how to be responsible citizens and it is our job to guide them. During a week such as this, it may be hard to come up with the right words, but we trust in the process, and we find the way.
---


In the face of the ugly and violent expressions of Neo-Nazi and white supremacist ideology seen this weekend in Charlottesville, Virginia, we asked the question: What choices will we make? What will we tolerate?
View more +
It's been inspiring to see the ways in the past 48 hours that people all over the country are making a choice, taking a stand, and letting their voices be heard. As friends, educators, parents, and those interested in advancing Holocaust education and working to combat hate, we hope you'll consider some of the following action steps:
(1) If you are a teacher or know a teacher, check out/pass along our professional development programs and online resources to support meaningful Holocaust education.
(2) Inquire about how the Holocaust and genocide are taught in your local schools. Advocate for teachers' access to professional learning opportunities.
(3) Find out if your state mandates the teaching of the Holocaust and other genocides, and what you can do to support these policies.
(4) Volunteer and support organizations that promote Holocaust education, combat hate, and work for social justice. You can begin by contacting your local ADL office here.
(5) Educate yourself about hate groups and extremism in the United States. Recruitment of young people is a primary focus of these groups.
(6) Stay connected with us! Sign up for our newsletter and follow us on Twitter and Facebook.
We are guided by the words of Elie Wiesel, "The opposite of love is not hate, it's indifference."
Thank you for your commitment!
---


Human Rights and Genocide Awareness Month offers a unique opportunity for educators to think about meaningful ways to raise complex and challenging topics with students.
View more +
In an effort to bring students, "safely in, and safely out," seasoned Echoes and Reflections' educators Kelly Bales and Tyrone Shaw discuss, "Where do I begin?" and share their different approaches to introducing students to the Holocaust and other genocides.
Where do I begin?
"When I speak with my students about the Holocaust and about genocide for the first time, it is hard to anticipate their reactions," Bales shares. "Will they be shocked? Interested? Horrified? I try to start the conversation about genocide with something that is relevant and familiar to my students…"
She notes that because students are familiar with human rights as a buzzword she starts there, and challenges them to identify examples where they think human rights have been violated. "We look at recent cases of young teens in urban areas… I bring in examples from history such as the internment of Japanese Americans during World War II. Together, we begin a dialogue about what factors contribute to human rights violations, which begins a longer discussion about the way our choices and actions today are influenced by the way we understand the Holocaust and other historical human rights abuses."
Shaw begins by asking his students to look within. "Who am I?" he asks, and challenges his students to consider, how studying the Holocaust and other genocides might inform their lives today. "My students encounter real life experiences of classism, sexism, and racism," Shaw explains. "But, they don't always have the tools or the language to talk about it… In my course, we develop those skills and explore the social construction of identity…" He adds that in starting with identity, his students gain a strong understanding that human rights abuses, the Holocaust, and genocide, don't "just happen." "They are the result of choice, prejudices, and a lot of people remaining silent."
Resources – Deepening the Conversation
Building on the conversation about human rights, Bales introduces her students to the Holocaust and other genocides. "I rely heavily on primary and secondary sources," Bales shares. "Echoes and Reflections is an excellent tool for any teacher in reaching students… I generally start with Lesson 2: Antisemitism. Students understand being discriminated against or targeted because of their skin color, race, or national identity... Echoes and Reflections' primary sources help me introduce the idea of antisemitism and explain its historical origins."
Shaw adds that building from identity, "I use the three definitions of the Holocaust that appear in Lesson 1: Studying the Holocaust." He asks students to explain why there are different definitions and why each group might think differently about the same event. "We then do an activity where students discuss the way identity influences our perspectives on events and I use the Pyramid of Hate to explore this further."
Bales shared that a key component of introducing students to the study of the Holocaust and other genocides is exposing them to the idea of being a bystander. She uses Echoes and Reflections Lesson 7: Rescuers and Non-Jewish Resistance and notes, "Many of my students identify with the people and their experiences that are highlighted in this lesson–the power of the individual becomes evident."
Both Bales and Shaw utilize resources from Lesson 4: The Ghettos to support their students in understanding the context. In framing a conversation about this lesson, Shaw uses resources from this lesson in conjunction with the external resource, Iris Marion Young's, "Five Faces of Oppression," to explore the idea of powerlessness and the experiences of marginalized, oppressed groups. Bales' students read Excerpts from the Diary of Dawid Sierakowiak, which she feels helps them better understand what life was like for Jewish people in Europe during the Holocaust.
Key Messages
"I try to focus on the survivors and emphasize that life did not end for the Jewish people after the Holocaust," Bales shares, emphasizing that people's experiences rather than the numbers and statistics are central to the study of human rights and genocide. "One action, one statement, one look, could have changed or altered people's lives… Human interactions and human behavior are key to these historical events... What can we do as individuals to bring attention to this? What is our role as human beings? It is important to have these conversations with your students."
Shaw adds that, "What I hope students take away is an understanding of some of the reasons the Holocaust and other genocides have taken place and continue to take place. I hope they come to understand that atrocities like these are not random or inevitable. They stem from society not acknowledging and respecting human rights."
Kelly Bales has been teaching at Tates Creek High School, an International Baccalaureate School, for four years. She is an alumna of the 2015 Charlotte and Jacques Wolf Conference in New York. Tyrone Shaw is in his fourth year of teaching at McKinley Technology High School in Washington D.C. He teaches World History I, AP World History, and an elective focused on Social Justice, the Holocaust, and Genocide Studies.
---


There is a lot of hate and fear to go around these days. With the recent attacks in Paris and the larger civil unrest happening across the United States, the current social climate is difficult to comprehend, even for adults. How do we recognize the face of hate and intolerance in 2015? How do we counter acts of violence that rock our foundation to its core? How do the youth of today envision countering such acts?  
View more +
The current generation of youth must navigate a complex social, economic, and political climate and they often struggle to make sense of the world around them.  Technology adds to the complexity.  We are in the midst of a technological revolution and the rapid development of digital platforms as extensions of ourselves in the 21st century.
So, the question is, how do we teach the Holocaust to today's youth? This is an increasingly important question.  How we, as adults, educators, mentors, and authority figures, help the youth of today see the nuances of the world, while still being grounded in the history of the past, and the mark of the Holocaust in defining the 20th century. Answering that question is about identifying the personal and the political. It is about showing students a way to see the events of the Holocaust as relevant to their own lives, to a larger historical legacy that we all share and must grapple with. History never lives in a vacuum.
In our partnership with Echoes and Reflections, one of the ways that we seek to help answer these complex questions is through the integration of testimony with the teaching of the history. At USC Shoah Foundation – Institute for Visual History and Education, we see testimony as the key to critically engaging with these complex stories that allow for students to see the relevance of the past to their present. The Institute's theory of change asserts that when students and teachers work with testimony, they will experience attitude and behavior changes that will make them more likely to contribute to civil society. Our online IWitness program provides students with the tools to explore testimony through a variety of activities that target student's abilities to think critically, gain multi-media skills, and to deconstruct stereotypes.
A good example of the power of testimony can be seen in the IWitness activity entitled "Kristallnacht." The activity, which was developed for use with Echoes and Reflections, illustrates a powerful example of anti-Semitism and the systemic cultural violence that marred Europe before World War II. In 1938, Germany unleashed a number of violent acts against the Jewish population across Germany and Austria known as "Kristallnacht" or the "Night of Broken Glass." This IWitness Information Quest allows students to explore a variety of primary source material, including film footage, photographs, and survivor testimony to make sense of how this event fits within a larger Holocaust history.  
As students complete tasks associated with this activity, they are asked to create a word-cloud by the end to demonstrate a personal understanding of the historical information, including a better understanding of anti-Semitism across Europe.  Engaging with testimony from someone like H. Henry Sinason, who as an adolescent experienced violence and hatred first hand, allows students to develop empathy for others who are experiencing violence.
By learning about the specificity of the Holocaust through personalized testimony, students can begin to decipher the noise of larger social, political, and cultural events that not only paint the past, but also contribute to current positive social change relevant to their own community and peers. Through participation, we can help students make sense of this current and past landscape. And, we can provide the necessary tools for students to be engaged and to be active participants in countering hate in today's world.
Dr. Stephen D. Smith is the Executive Director of the USC Shoah Foundation ‐ The Institute for Visual History and Education.
---




PREVIOUS POSTS
RESOURCE OVERVIEW
Echoes & Reflections delivers value to both experienced Holocaust educators who are supplementing their curricula and to teachers new to Holocaust education. Draw insights from our
Blog
and
Newsletter
, and
contact us
to learn about engaging others in the important work of Echoes & Reflections.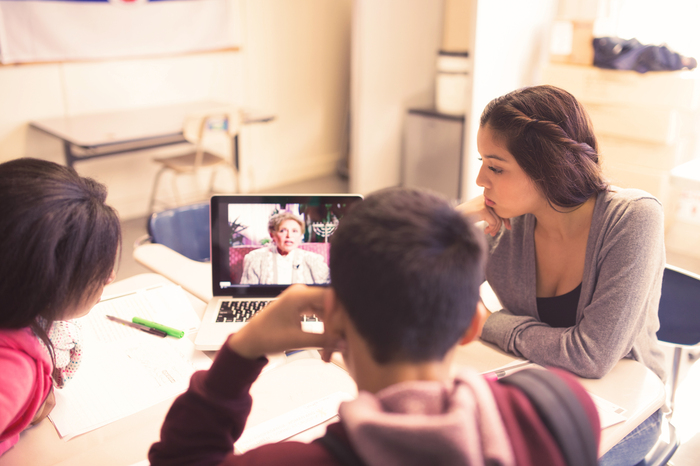 Third a Content