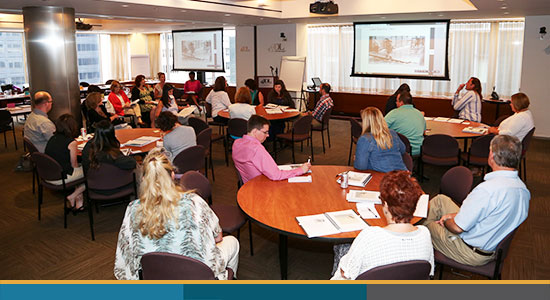 WHY SHOULD YOU ATTEND?
Recognized by the New Jersey Holocaust Commission as excellent professional development for teaching about the Holocaust and genocide to middle and high school students.
Support and address the New Jersey Holocaust and genocide mandate.
Tap into a repository of visual history testimony offering first-hand accounts from survivors, liberators, and other witnesses of the Holocaust.
Learn effective teaching strategies to help students understand what happened during the Holocaust, why it happened, and how it relates to difficult issues they face today.
Led by an experienced facilitator.

"Echoes and Reflections offers exceptional professional development to prepare New Jersey educators to teach about the Holocaust and genocide. The interdisciplinary and resource-intensive approach allows teachers to create a curriculum that supports the state mandate with insight, sensitivity, and flexibility. Most importantly, it arms teachers with the knowledge and experience they need to stimulate critical thinking in students about the complex and relevant social issues they see everyday."
The New Jersey Holocaust Commission
Echoes and Reflections delivers value to both experienced Holocaust educators who are supplementing their curricula and for teachers new to Holocaust education.