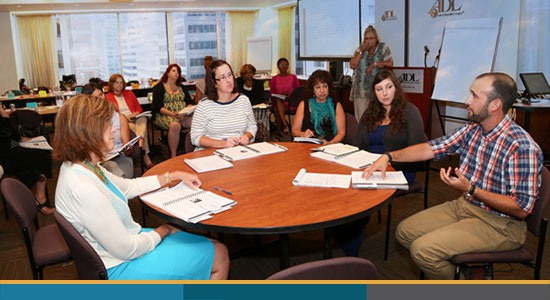 ECHOES AND REFLECTIONS will be on the agenda at the 2016 Holocaust Educators Network Summer Satellite Programs.
---
Sponsored by The Olga Lengyel Institute for Holocaust Studies and Human Rights (TOLI)
,
the Satellite Seminar Program brings the 
Holocaust Educators Network
 to teachers across the country. Five-day seminars are designed to provide a collaborative and safe environment in which teachers can explore the difficult subject of the Holocaust and other genocides. Each Satellite focuses on local issues, the overall goal is for teachers to leave with strategies, materials, and ideas for use in their own classrooms. One long-term goal is for teachers to become advocates for social change and to return to their classrooms with action plans that will enable them and their students to have a positive impact on their communities.
---
ECHOES AND REFLECTIONS
prepares educators to teach about the Holocaust in a way that stimulates engagement and critical thinking while providing opportunities for students to see the relevance of this complex history to their lives.

Participate in an Upcoming Program:
Can't attend any of these in-person programs? Participate in one of our upcoming Introduction to Echoes and Reflections 2-part webinars (Teacher's Resource Guide sent upon completion):