10 Years of the Charlotte and Jacques Wolf Conference for Holocaust Educators
We look forward to welcoming back a small group of Charlotte and Jacques Wolf Conference graduates on Monday for a special three-day conference. This year marks ten years since our weeklong program began in 2008.
The 2017 participants, from nine states and the District of Columbia, represent classes from each year, as well as a cross-section of grade levels, subject areas, and school types. This diversity of experience and expertise with Echoes and Reflections will contribute to a unique professional learning experience for the participants.
This year's conference program has been specialized to reinforce sound pedagogy for teaching about the Holocaust and to augment educators' knowledge with keynote speakers, a Holocaust survivor, and special exhibitions at the Museum of Jewish Heritage. In addition, new resources and strategies for making connections to contemporary issues with students will be shared.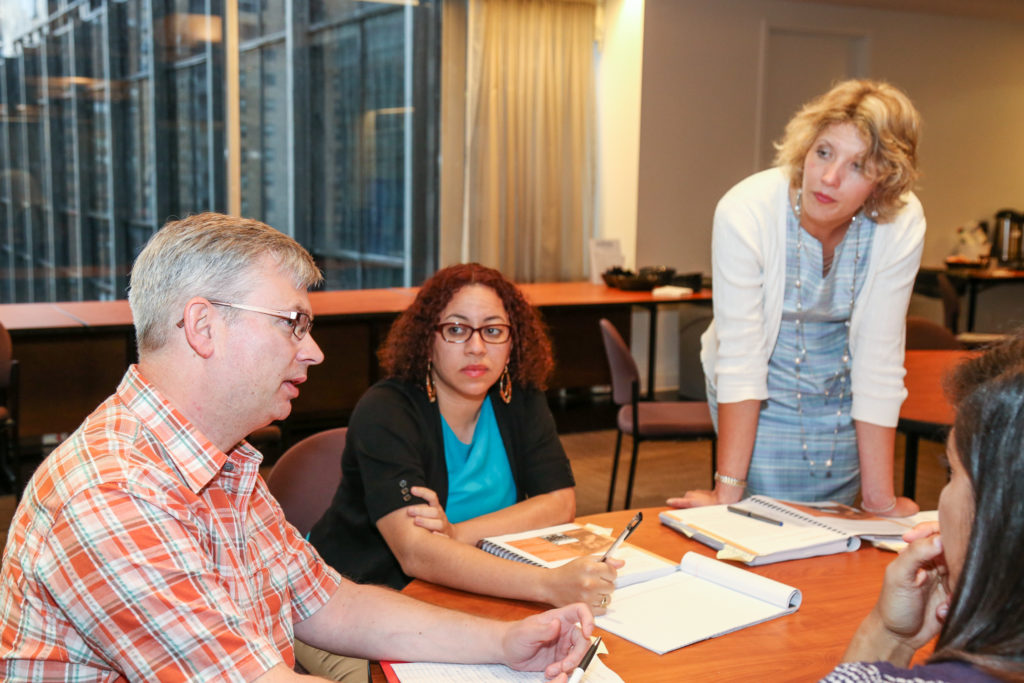 Sessions to be included:
Nazi Ideology and the Holocaust
Perspectives on Antisemitism: Domestic and International
Women in the Holocaust
The Jewish Refugee Experience and Today's Refugee Crisis
Using Artifacts in the Classroom
Children in the Ghettos and Camps
The program will culminate with a special reception honoring and thanking the conference funders, Charlotte and Jacques Wolf, for their support and dedication to Holocaust education.
Follow the conference:
Follow @EchoesReflect on Twitter and learn with conference participants on July 17-19 using #WolfConference.