A Meeting of the Minds
2017 Charlotte and Jacques Wolf Educators Conference on Echoes and Reflections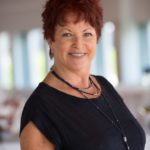 Florida reading specialist, Wendy Lockard, has a long history with Echoes and Reflections. She first learned about the program through the Anti-Defamation League's "Bearing Witness" program in 2011, hosted two professional development programs that year, and participated in the Charlotte and Jacques Wolf Educators Conference on Echoes and Reflections in 2014.
Returning this year for the 10th Annual Wolf Conference, Lockard hoped to gain new tools for connecting her students to visual history testimony and "to be in the midst of those who believe, like me, that Holocaust education is a valuable subject, and who love and dedicate themselves to Holocaust studies in order to foster greater tolerance and equality among their students." She was not disappointed.
Lockard gained perspectives and tools for teaching about the Holocaust from a variety of scholarly and stimulating presentations. In particular, she enjoyed learning about topics that were new to her, including Jewish refugees during the Holocaust, the current refugee crisis, Nazi ideology, and other target groups of Nazi persecution.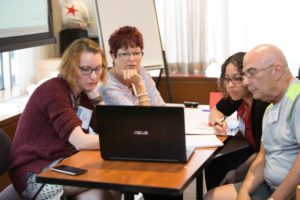 Most inspiring was the testimony from Celia Kener, who recounted a gripping story of survival and courage, and who expressed an unwavering desire to teach children about the Holocaust.
Lockard describes this conference as a "meeting of the minds," sharing that "participants strive for authentic knowledge and current methodologies to further enhance their Holocaust and social justice programs already in place. Sessions are conducted in an atmosphere of professionalism and openness which, in turn, lends itself to forge lasting friendships."
Wendy E. Lockard is the reading specialist at St. Jerome Catholic School in Ft. Lauderdale, FL.