The Authors among Us
Join us in congratulating members of the Echoes and Reflections community whose publications were released this year. Learn more about how these educators have built on their experiences in the classroom, their interactions with survivors, and continue to carry their work forward through these inspiring writings below.
---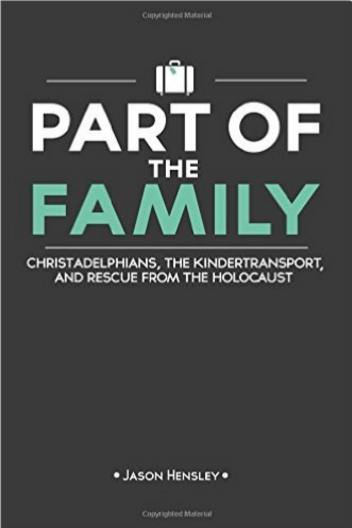 Jason Hensley, M.A.Ed., Principal, Christadelphian Heritage School, California
Jason Hensley credits the Echoes and Reflections Online Professional Development program he attended in early 2016 as his motivation to research and write Part of the Family: Christadelphians, the Kindertransport, and Rescue from the Holocaust. The text provides valuable historical context and conveys the experiences of individual refugees who were saved as part of the Kindertransport. Hensley has also built a website that provides information about the Christadelphian community and features the stories of survivors he met during his research, additional information about the  project, and video interviews he conducted.
Since its publication in April 2016, Part of the Family has been chosen for a number of awards including:
Winner of Best New Non-Fiction by the Beverly Hills Book Award
Honorable Mention for Non-Fiction at the Southern California Book Festival
Honorable Mention for Non-Fiction at the Great Midwest Book Festival
Runner Up at Shelf Media
Hensley is currently working on a second book to continue the series, which will include additional stories of Kindertransport survivors.
---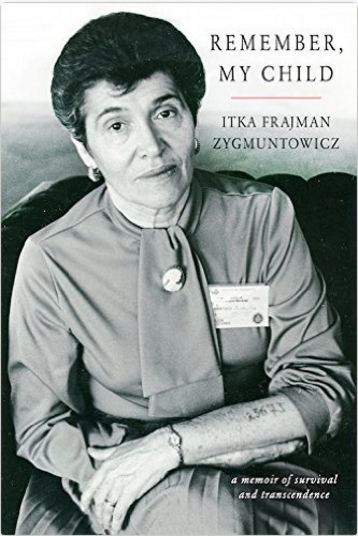 Jennifer Goss, AP US government and politics, Virginia/US History, and  Holocaust and Genocide Studies teacher, Robert E. Lee High School, Virginia and United States Holocaust Memorial Museum Teacher Fellow
Remember, My Child, by Itka Zygmuntowicz as told to Jennifer Goss, is a powerful memoir and a tribute to one woman's spiritual resistance and unconditional love.
Goss and Zygmuntowicz have been working together to produce this memoir since 2010. "I am proud to have been a part of helping Itka share her story with the world in this new format," Goss shares. In addition to being a published poet, Itka is also one of the cover faces for the Echoes and Reflections Teacher's Resource Guide. Her testimony, in which she discusses her time in Auschwitz-Birkenau, is part of Lesson 5: The "Final Solution".
"Educators are often faced with the formidable task of selecting appropriate resources for their classroom," Goss says. "I have no doubt that this memoir will be a truly important addition to the existing materials. Itka's Holocaust experience is shared in a very nontraditional way. Her rich account of the prewar years is exceptional, and combined with tone-setting poems at the beginning of each chapter. Remember, My Child will bring to students and other readers unique insight into the horrors that faced European Jewry and countless others during the Holocaust." 
---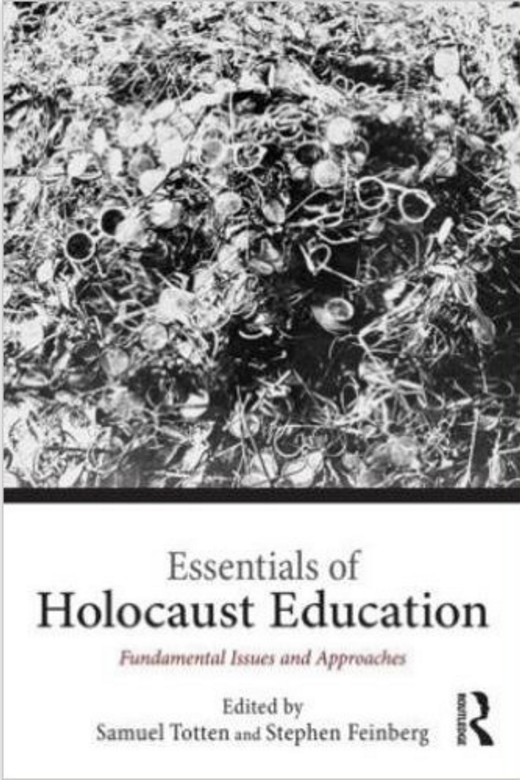 Kim Klett, 12th grade English teacher, Dobson High School, Arizona and United States Holocaust Memorial Museum Teacher Fellow
Kim Klett co-wrote a chapter on using literature to teach about the Holocaust in a recent book edited by Dr. Samuel Totten and Dr. Steven Feinberg: Essentials of Holocaust Education.  Her co-writer is both a teacher from NJ and a colleague from the teacher fellowship program at the United States Holocaust Memorial Museum.
Drawing on their experiences teaching about the Holocaust, Klett and her colleague focused on works of all genres that teachers can use with their students, including an extensive annotated bibliography of articles. They recommend a collection of poetry called Black Bread: Poems, After the Holocaust by Blu Greenburg, which challenge readers to consider the complex ways that life changed, for both survivors and the generations that followed, after the Holocaust. One poem in the collection, "Kindergarten, the Bronx," describes a young girl who comes home after her first day of kindergarten with the question, "Why don't I have aunts?"  Klett recommends pairing these readings with Lesson 8: Survivors and Liberators.
Other books that Klett recommends in this chapter include Alexandra Zapruder's Salvaged Pages, a collection of diaries of young people that were kept during the Holocaust, and Yellow Star, by Jennifer Roy, which is a book written in verse by one of the few children to survive the Lodz ghetto. In her classroom, Klett pairs these writings with content from Lesson 4: The Ghettos.
---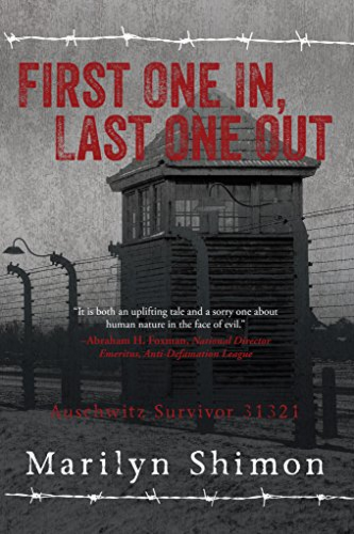 Marilyn Shimon, Holocaust lecturer and volunteer gallery educator , Museum of Jewish Heritage––A Living Memorial to the Holocaust,  New York.
In her book, First One In, Last One Out: Auschwitz Survivor 31321, Marilyn Shimon, a retired schoolteacher and graduate from the Jan Karski Institute for Holocaust Education at Georgetown University, chronicles the journey of her Jewish uncle, Murray Scheinberg. From early life in peaceful Warsaw, to his imprisonment during the war, and finally, his successful escape from Dachau, Shimon's memoir is a captivating story of courage and survival.
Abraham H. Foxman, National Director Emeritus at the Anti-Defamation League, says of the book: "Murray Scheinberg's memoir of survival through the Nazi Holocaust symbolizes man's determination to live no matter the odds. But it also represents the degradation of the human spirit imposed on the Jews of Europe by the evil Nazi machine. It is both an uplifting tale and a sorry one about human nature in the face of evil."
Shimon's mother's initial efforts to publish her uncle's story were rejected in the 1960s. The senior publishing editor who rescinded the offer said, "This couldn't have happened. Nobody, not even the Nazis, could have done these terrible things, and certainly, nobody could have experienced what your uncle did and survived." The world wasn't ready to bear witness to the magnitude of what had occurred. Today, this true story of survival is finally available to the public.
---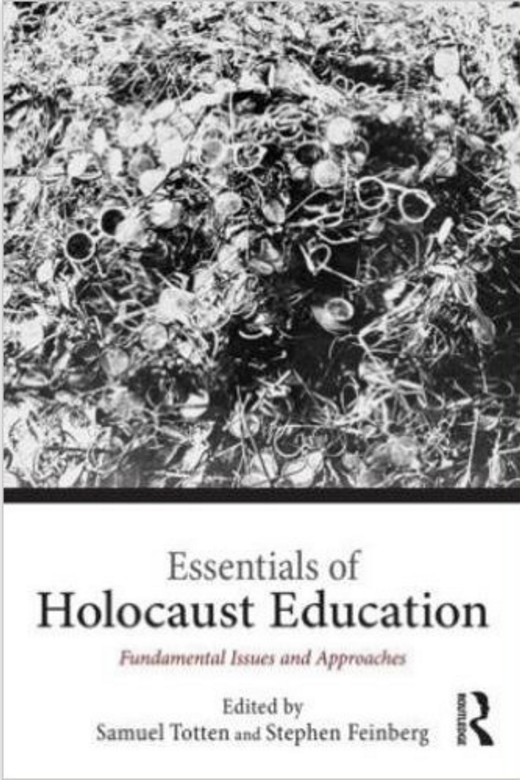 Elaine Culbertson, Executive Director of the American Gathering of Jewish Holocaust Survivors and their Descendants and the Director of the Holocaust and Jewish Resistance Teachers' Program. 
Elaine Culbertson also wrote a chapter in Essentials of Holocaust Education called "A Reflection on the Use of Iconic Holocaust Resources." As a long-time Holocaust educator and the daughter of Holocaust survivors, Culbertson came at the issues with two very strong sets of concerns: responsible pedagogy and respect for the individual story. She examined some of the most widely used materials and discussed why some of them deserve caution rather than wholesale approval for use in American classrooms. The materials include: The Diary of Anne Frank, Night, The Boy in the Striped Pajamas, Paper Clips, Schindler's List, and Maus. Also, discussed is the use of certain standard photos that are often seen in textbooks. Her intent was to challenge educators to rethink their choices.
Have you undertaken a writing project that was inspired by your experiences teaching about the Holocaust? Let us know at info@echoesandreflections.org