Echoes and Reflections Conducts "Train-The-Trainer"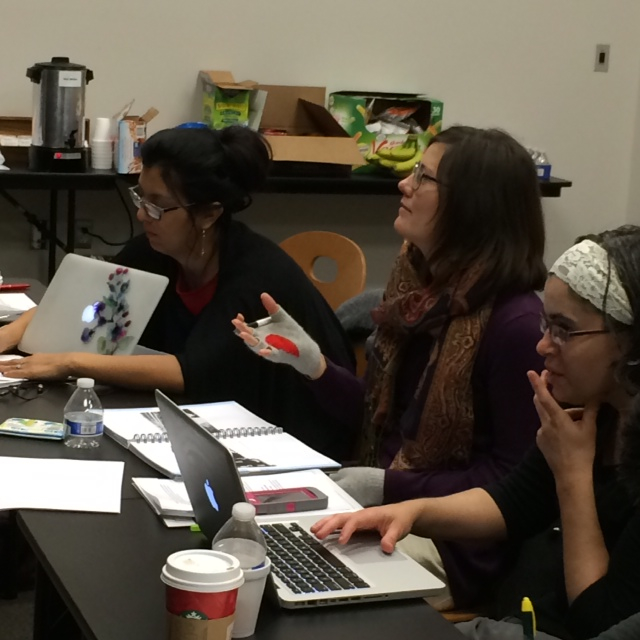 Echoes and Reflections held a "Train-the-Trainer" program December 8-10th, 2014. Hosted at the impressive Holocaust Memorial Center in Farmington, Michigan, this program increases the number of individuals qualified to deliver Echoes and Reflections professional learning programs across the United States.
Preparing educators to teach the complex topic of the Holocaust begins with a sound pedagogical framework. Shani Lourie, from Yad Vashem, provided participants with an overview of the educational philosophy that underlies Echoes and Reflections. Lourie also facilitated a session whereby participants explored the interdisciplinary materials available in Lesson 5: The "Final Solution".
Deborah Batiste, from the Anti-Defamation League, provided an overview of the goals and essential elements that comprise an Echoes and Reflections training. Batiste reviewed sample agendas, led participants in examining the rationale for the structure and content of a professional learning program, and modeled Lesson 2: Antisemitism. Also from the Anti-Defamation League, Jill Rembrandt modeled Lesson 4: The Ghettos. Modeling these lessons supported participants in building confidence using the Teacher's Resource Guide in conjunction with the extensive companion Echoes and Reflections website.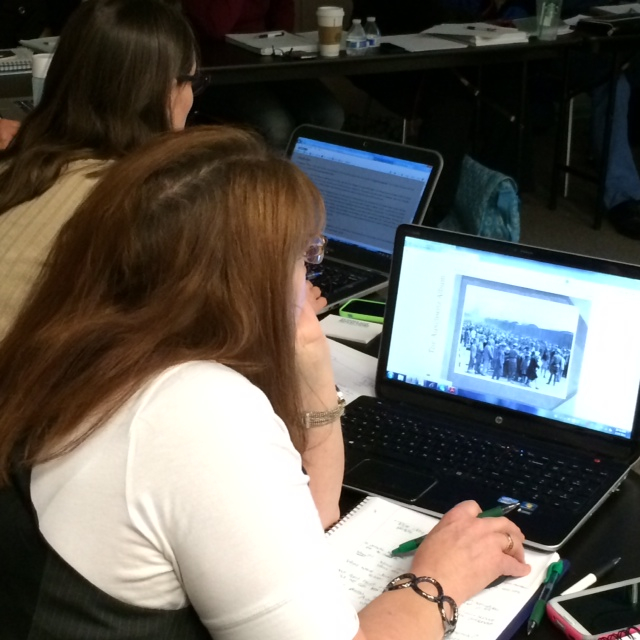 The ADL Regional staff and per diem trainers, representing seven states and the District of Columbia, were also introduced to visual history testimony, which is an integrated component of Echoes and Reflections. Visual history testimony introduces students to witnesses of the Holocaust. Lesly Culp, from the USC Shoah Foundation- The Institute for Visual History and Education, provided an overview and guidelines for using visual history testimony in the classroom and introduced IWitness, the USC Shoah Foundation's educational website, that seamlessly complements Echoes and Reflections. Culp shared strategies for introducing this element to participants at training programs.