Empower Students to Stand Up against Hate: In Honor of Dr. Martin Luther King, Jr.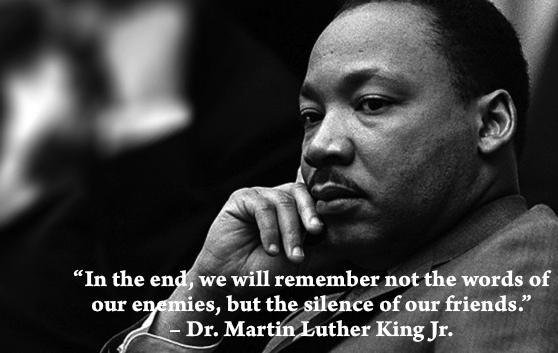 On January 18th, 2016, we honor Dr. Martin Luther King, Jr., one of the most important voices of the civil rights movement in the United States. His legacy is a powerful reminder of the importance of empowering students to take a stand against racism, prejudice, bigotry, and hate of all kinds.
Echoes and Reflections Partner, the Anti-Defamation League, offers an excellent curriculum entitled, "Martin Luther King Jr. and Civil Rights: Relevancy for Today," with grade-specific lessons, resources, and extension activities to examine civil rights in the United States past and present.
Teachers may also want to consider resources available in Echoes and Reflections and IWitness to help students engage in discussions about individual rights, democratic values, and the harmful effects of bias and prejudice.
Pyramid of Hate – This powerful visual provides students with an opportunity to examine how prejudiced attitudes might, if left unchecked, eventually lead to violence. Students can be asked to think about whether there are examples of bias and injustice in their owns schools and communities that must be addressed in order to prevent escalation.
What Rights Are Most Important to Me? – This exercise can provide students with an opportunity to consider which rights are the most important to them personally and to consider the harm to a society when such rights aren't granted to its citizens.
Fighting in the Face of Racism – In this IWitness activity, students learn about two former American soldiers who helped liberate Jews during the Holocaust and who themselves experienced racism/prejudice in the United States before and after WWII.