A Focus on The Lone Star State: Holocaust Education for Teachers
In 2015, Echoes and Reflections reached almost 300 educators from more than 150 schools throughout Texas with professional development in Holocaust education. Working with local partners, this number should grow significantly in 2016, increasing the reach and impact on students in Texas as they learn about the history of the Holocaust and its meaning in their lives today.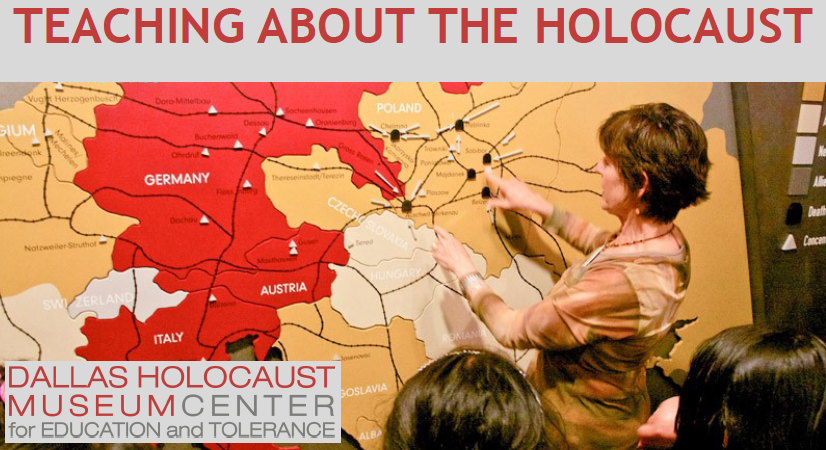 "With Texas public school enrollment topping 5 million students, and 18 of its school districts listed as among the largest 100 school districts in the country, there are a lot of educators to reach," Ursula Schwarz, Associate Project Director for Echoes and Reflections at the Anti-Defamation League shared. "We welcome opportunities to collaborate with local partners to bring these important resources to teachers."
"Our partnership is great," shares Charlotte Decoster, PhD, Assistant Director of Education at the Dallas Holocaust Museum and Center for Education and Tolerance. "We appreciate Echoes and Reflections' comprehensive, interdisciplinary approach to Holocaust education." The Dallas Holocaust Museum has long standing relationships with all 20 of the Education Service Centers (ESCs) in Texas and will be co-hosting professional development programs with Echoes and Reflections at seven ESCs in 2016.
"These professional development opportunities offer our local educators the best of two worlds: Resources from their local Holocaust center and Echoes and Reflections. It's a dream partnership for teachers," shares Decoster. "Locally, we offer further support and help teachers address specific questions, meet local survivors, and prepare to visit the museum… We love offering that long-term support for educators in Texas."
In 2016, Echoes and Reflections will also be providing a program in collaboration with the Texas Holocaust and Genocide Commission. For a full list of professional development opportunities available in Texas, visit the Texas program page on our website.