Holocaust Education at Your Convenience - Registration Closing Soon!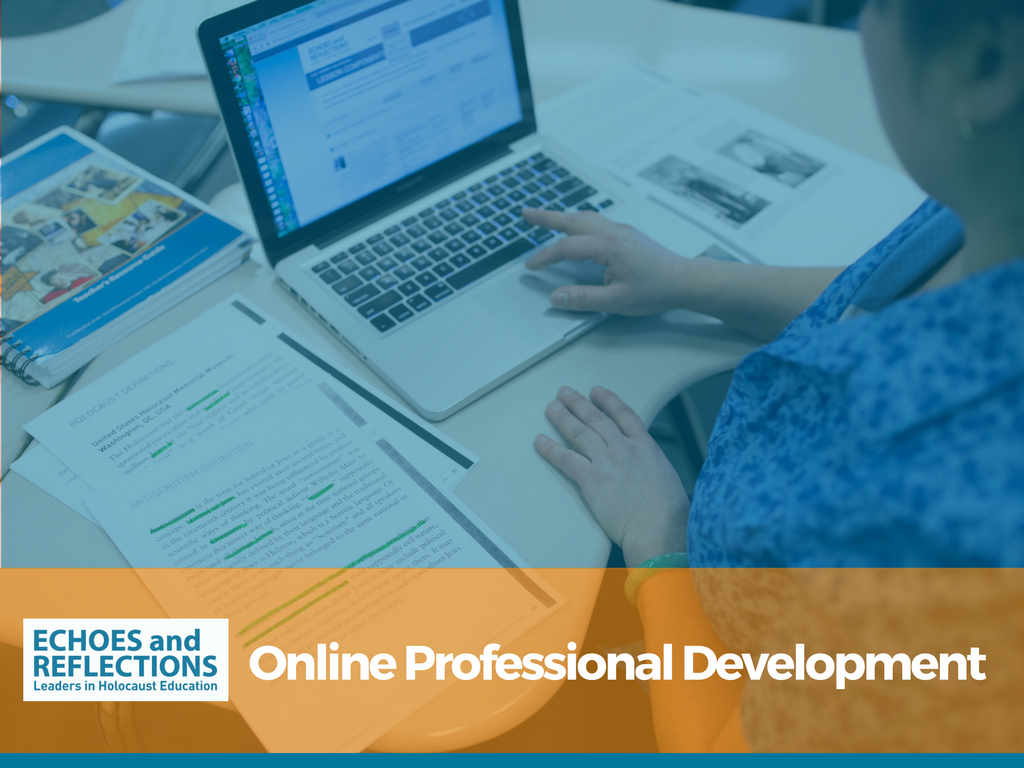 Opening today,  March 6, 2017, middle and high school teachers are invited to join our self-paced Teaching about the Holocaust with Echoes and Reflections professional development program. There is no cost to participate.
The program consists of three interactive learning modules released over three weeks, and takes about six hours in total to complete. Supported by an experienced facilitator throughout, participants explore Echoes and Reflections' content and resources, develop instructional pathways to bring to their students, increase knowledge of core historical topics, and engage with other educators. 
"I loved reading the facilitator's response to everyone's posts," shared a recent participant from Abington, Pennsylvania. "They helped me deepen my understanding and think creatively about how I can use the materials in my classroom."
"This was a great experience that has inspired me to change my Holocaust unit and add more primary sources," another participant from Independence, Oregon added.
Upon completion, participants receive a professional development certificate and a copy of the Echoes and Reflections Teacher's Resource Guide, with ten classroom-ready lessons designed for middle and high school students.
Register Now!  Space is limited.