Summer Professional Development Opportunities in Texas
The Dallas Holocaust Museum and Echoes and Reflections have been partners in delivering customized professional development programs and effective Holocaust education to teachers in Texas and Oklahoma since 2015. The two organizations have worked to develop an approach and strategy that meets the unique needs of teachers in Texas.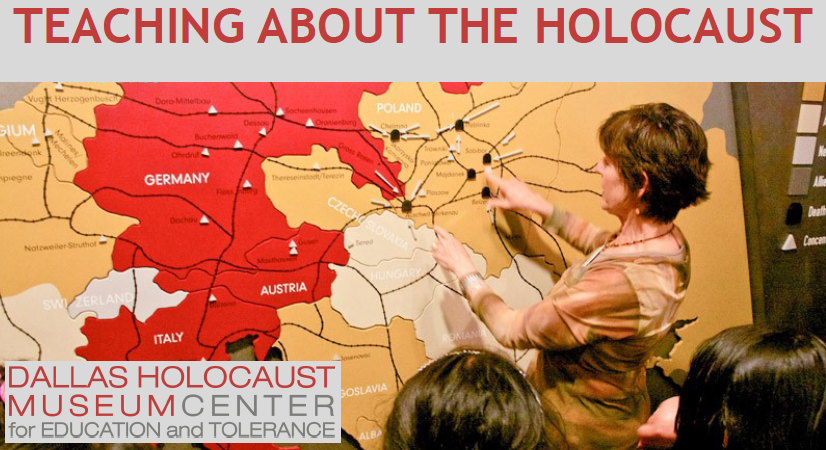 "Echoes and Reflections is a trusted source among educators," shares Charlotte Decoster, Assistant Director of Education at the Dallas Holocaust Museum. As an instrumental leader in building and expanding the Museum's work with Echoes and Reflections, Decoster has informed much of the planning for the professional development programs that the two organizations now provide. "We focus, in particular, on providing local teachers with the tools they need to initiate important discussions with students," she shares, and adds that the Museum builds on the work of Echoes and Reflections by providing access to local resources that teachers can continue to revisit, rely on, and utilize with students year-round.
This summer, the Museum and Echoes and Reflections will offer programs at six locations throughout Texas and Oklahoma. Registration is now open and programs are offered free of charge. Each learning opportunity is designed for teachers and will include meals, CPE credit, and a 3-hour introduction to Echoes and Reflections. Register for a summer program here.
June 15: Oklahoma City, OK
June 20: ESC Region 7, Tyler, TX
June 21: ESC Region 8, Pittsburg, TX
July 11: ESC Region 12, Waco, TX
July 14: ESC Region 14, Abilene, TX
July 26: ESC Region 9, Wichita Falls, TX
Also being offered by the Museum this summer is a 3-day Holocaust and Human Rights Educator Conference. The conference will be comprised of teacher workshops led by nationally recognized organizations, including presentations from local survivors on Holocaust and human rights-related topics for the 21st century classroom. USC Shoah Foundation, Anti-Defamation League, and Echoes and Reflections will all be featured presenters.
Echoes and Reflections' partnership with the Dallas Holocaust Museum is a model that has been emulated throughout the country. You can learn about the full range of opportunities in Texas this summer at the following links: June and July. Please consider working with us to bring exceptional Holocaust education and professional development to your community. Contact us at info@echoesandreflections.org.