Echoes and Reflections Launches Enhanced Learning Opportunities
Looking ahead to our 2nd decade, we are excited to introduce opportunities for educators to continue their learning and professional development with Echoes and Reflections. Enhanced Learning Opportunity Programs are designed for educators who have previously attended an Echoes and Reflections professional development program and received a Teacher's Resource Guide.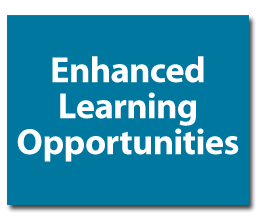 These highly focused, interactive programs provide deeper exploration of targeted subject areas, which were informed by the recent Echoes and Reflections educator survey. They offer educators the opportunity to delve into individual lessons, specialized topics, and digital learning technology. Enhanced Learning Opportunities are delivered in 1-3 hour, face-to-face or web-based formats, and, depending on the topic, can be combined to create a full day of enhanced programming.
To launch these efforts, the following specially designed webinars are Enhanced Learning Opportunities that support teaching with visual history testimonies and the additional multimedia resources found in IWitness: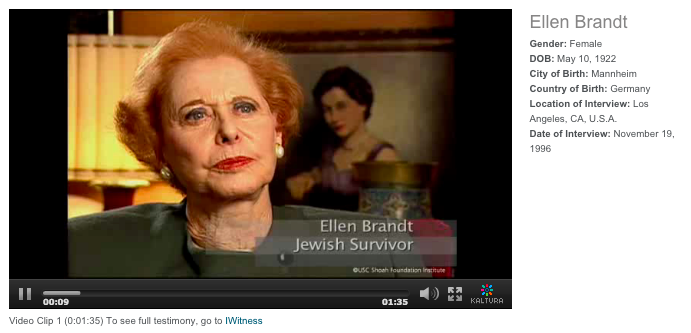 Teaching with Visual History Testimony
This session demonstrates how video testimony can promote students' understanding and appropriate use of primary sources and build information literacy, digital skills, and critical thinking. Educators examine effective approaches to integrating visual history testimony into their Holocaust curriculum.
Click here to register for one of the scheduled Teaching with Visual History Testimony webinars: May 20, 2015, July 1, 2015, and October 7, 2015.
IWitness – A Multimedia Classroom Resource
Participants engage in deeper exploration of testimony-based multimedia activities and resources in IWitness–the USC Shoah Foundation's educational website. Integrated with Echoes and Reflections, IWitness provides educators with easily accessible resources that complement and extend the lessons in the Teacher's Resource Guide.
Click here to register for one of the scheduled IWitness – A Multimedia Classroom Resource webinars: June 3, 2015, September 9, 2015, and November 4, 2015.
To learn more about additional program topic areas, such as Holocaust Literature, Righteous Among the Nations, Answering the Question: "Why the Jews?" and more, please visit the Enhanced Learning Opportunity webpage.
Interested in hosting an Enhanced Learning Opportunity program for educators in your community? Please contact info@echoesandreflections.org or call us at 212-885-7949.