Making Connections is NOW Available Online!
In our continued effort to increase access and availability to content and resource materials for teachers, Echoes and Reflections is pleased to announce that Making Connections is now available on our website!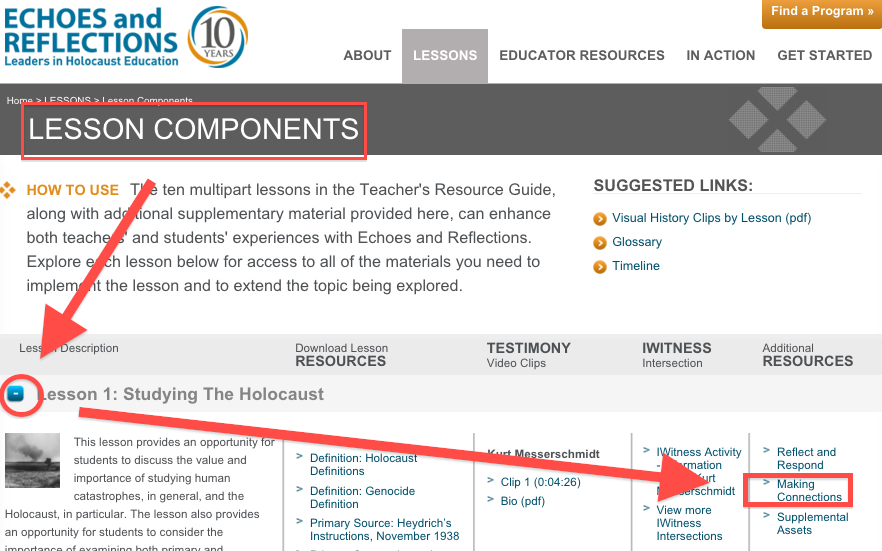 Designed to help teachers and students connect Holocaust education to relevant contemporary issues, people, and events, this resource features guidance tailored to each of the 10 Lessons in the Echoes and Reflections Teacher's Resource Guide.
Making Connections can be integrated into any Holocaust education unit or used to extend an Echoes and Reflections Lesson once it has been completed.
Find links to Making Connections on the Lesson Components page under Additional Resources.