RESOURCE OVERVIEW
Echoes & Reflections is committed to partnering with educators in an effort to support them, foster confidence, and amplify the skills needed to teach about the Holocaust in a comprehensive and meaningful way. We've curated the following programs and materials to help initiate important discussions and respond to students' difficult questions.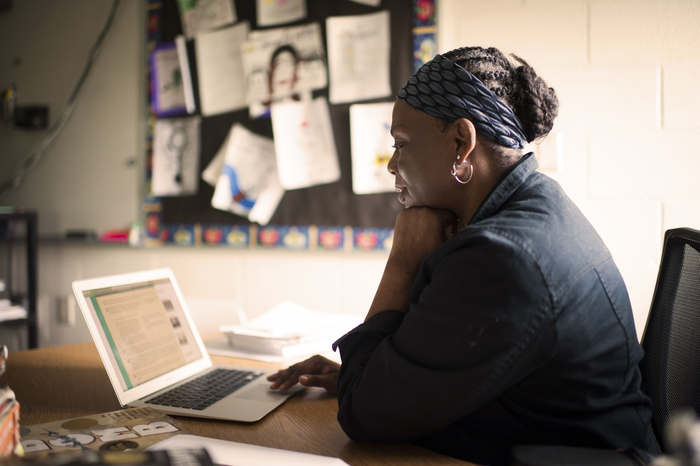 EDUCATOR RESOURCE: VIDEO TOOLBOX
VIDEO TOOLBOX
STUDENTS' TOUGHEST QUESTIONS
PROGRAMS FOR EDUCATORS: ONLINE
ONLINE
Participate in one of our online classes developed for the busy teacher. Participants explore and gain access to a range of print, video, and web-based classroom content and consider instructional enhancements, informed by a sound pedagogy, to support students' complex and rigorous study and reflection of the history of the Holocaust and its ongoing meaning in the world today.
ON-DEMAND
Teaching the Holocaust, Empowering Students
In a fully self-guided program, participants access a range of classroom content and consider instructional approaches to support student learning. Participants will also enhance their own knowledge of the Holocaust, including the history of antisemitism, and build confidence and capacity to teach this complex subject with students. (Approximately 3-4 hours to complete.)
Coming soon
FACILITATOR-LED
Ideal for teachers new to Echoes & Reflections, this online class offers our signature introductory professional development program in an immersive learning platform experience. Released in three modules, over three weeks, participants log in at their convenience, are supported through the content by an expert facilitator, and interact with other participants committed to Holocaust education and learning. (Approximately 5-6 hours to complete.)
NO PROGRAMS FOUND THIS MONTH

GO TO WEBINARS

- or explore in-person options below



Third a Content