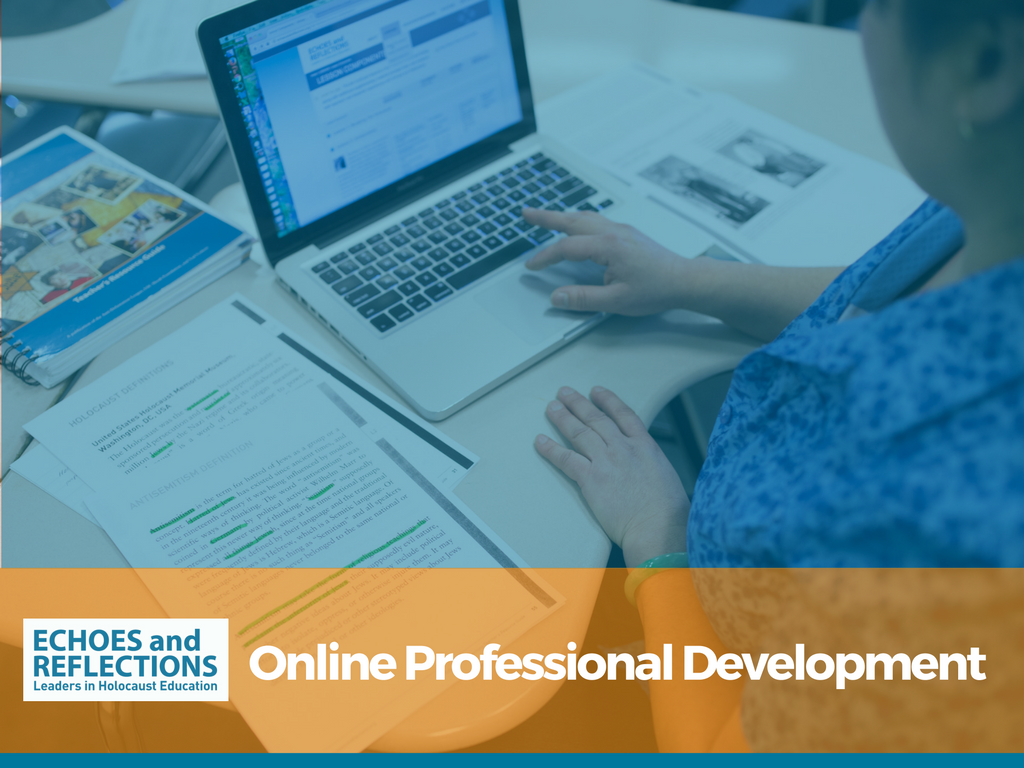 To meet the needs of the busy teacher, we now offer convenient online professional development programs to support meaningful Holocaust teaching and learning  –  at no cost to participants. 
If you are new to Echoes and Reflections, one of our introductory Teaching About the Holocaust online classes is a great place to start. We also have a range of focused and thematic webinars, ideal for all teachers – experienced or new to Echoes and Reflections.
Check out the calendar to the right to learn more.