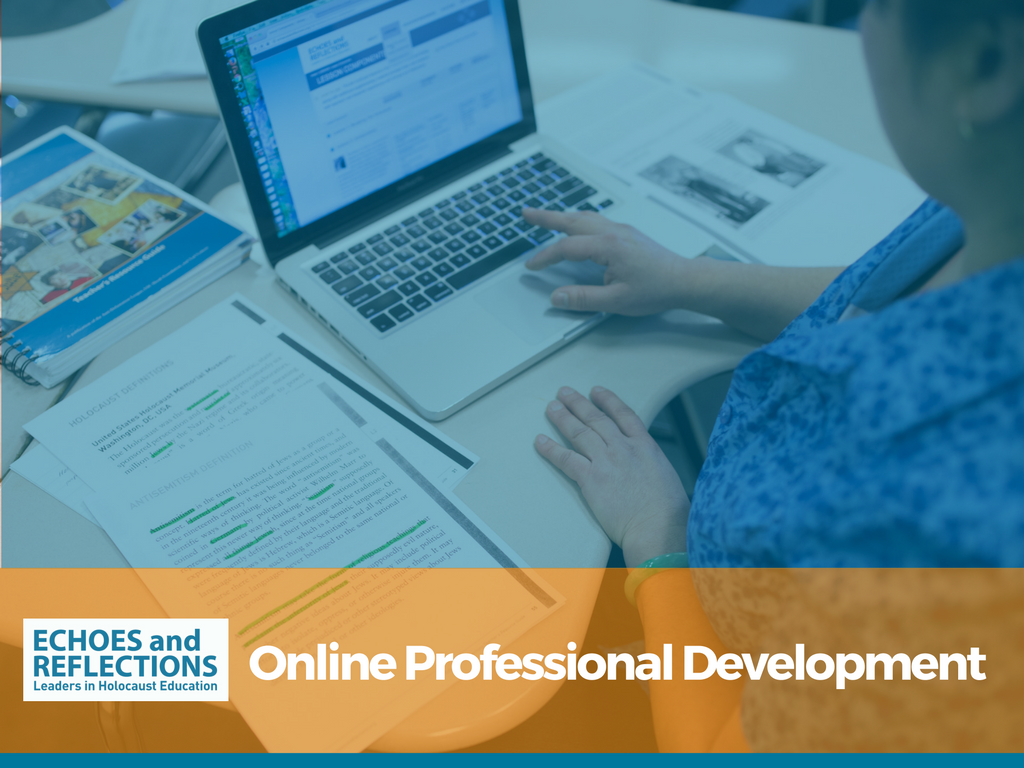 ECHOES AND REFLECTIONS
 now offers convenient online professional development programs to support meaningful Holocaust education –
at no cost to participants.
Check out the calendar to the right to join an introductory
Teaching About the Holocaust with Echoes and Reflections
online program to:
Explore classroom-ready multimedia resources and technologies for use in 21st century classrooms.
Learn effective teaching strategies to support your students' critical thinking and understanding of the history of the Holocaust and how it relates to difficult issues they face today.
Tap into a repository of visual history testimony offering first-hand accounts from survivors, liberators, and other witnesses of the Holocaust.