Inspiring Expression in English Language Learners through the Study of the Holocaust
About The Author
Inspiring Expression in English Language Learners through the Study of the Holocaust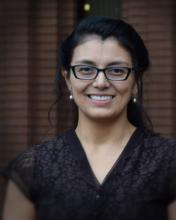 In September of 2014 Lesly Culp joined the USC Shoah Foundation- Institute for Visual History and Education team as Senior Content Specialist/Trainer.  In this role, Lesly delivers professional development and creates multimedia content for IWitness and other testimony-based educational resources, works closely with Echoes & Reflections Partners, U.S. Regional Consultants, and the Junior Intern Program – among other projects. Currently, she is a full-time classroom ELA/ELD teacher in Murrieta Valley Unified School District.

Lesly is an ELA National Board Certified teacher who holds both her B.A. in English, Language and Literature and her Master's in Education, Curriculum and Instruction from the University of Southern California. She has been a high school English teacher for 21 years and has had an active role in designing curriculum and teacher professional development.
05/05/2017
Recently, I incorporated Holocaust survivor testimony into my English Language Development (ELD) classes as a way to reinforce students' listening and speaking skills, and activate their engagement in the learning process. It was very powerful to see how focused students became as they listened to these individuals share some of their most personal experiences.
Listening and speaking are difficult skills to master, especially when one is developing English as a second language. Usually students do the bare minimum and might give me three verbal sentences to summarize a five-page story. However, when practicing this skill with survivor testimony, students seek to fully explain the circumstances. They recognize the importance of the content and want to convey what they have understood. When they cannot find their own words to explain, they refer to a specific part in the clip. That step, referencing text, happens naturally, and demonstrates how well they are able to comprehend complex concepts and information.
Nationally the English language learner (ELL) population is an estimated 4.9 million and the states with the highest ELL population are California, Illinois, Colorado, Alaska, Nevada, New Mexico, and the District of Columbia. Among this student population, the graduation rate varies widely from state to state with an average of 60% (Mitchell, Corey). That number drops for students who have not re-designated as fluent English proficient within four years of entering a school in the US (Maxwell, Lesli A.).
Middle and high school aged English language learners are required to meet academic standards in all core classes just like their native English speaking peers. They must take and pass their content classes in order to advance from grade level to grade level, receive a diploma, and have access to higher education. This challenge can be overwhelming for both teacher and student, but developing a well-rounded student and English language skills must take place in tandem with content learning. It is a shared responsibility, not just the obligation of the ELD instructor.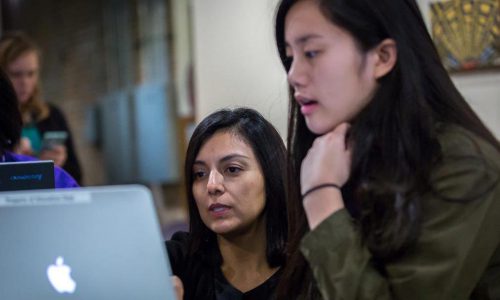 To meet these needs, it is essential for teachers to have access to relevant, impactful, rigorous resources that can easily be adapted for various skill levels. Resources must inform, challenge, and elicit meaningful student engagement. These types of resources can be difficult to find in a ready-to-use format.
The topics and themes made available through Echoes and Reflections are of high interest to my students. This content both provides a valuable outlet for expression and engages students with materials that promote higher-level thinking, prompt questions, and elicit discussions that develop critical academic skills. Primary sources such as letters, diary entries, photographs, and clips of testimony provide material, which is accessible to the various English fluency levels.
For example, at the end of one such lesson, a student told me, "I like these stories. They are important." When I inquired as to why he felt that way, he explained that in Columbia he had heard about the Holocaust and was interested in learning more. This, for me, was yet another affirmation of the wealth of knowledge students like him can offer, and how those perspectives can be drawn on to expand both their content skills and their English skills.
Students of diverse backgrounds and varying skills bring with them valuable perspectives that when tapped into enrich the learning of all students. As teachers we must believe in the value of including all students in our daily lessons. Often, it is the lack of time and resources that keeps many of us from bridging this gap. The resources provided by Echoes and Reflections are one way to address this gap, while also profoundly impacting their engagement in the learning process.
---
Learn more at our upcoming webinar, Teaching about the Holocaust with English Language Learners, on May 9th at 4pm EST.