RESOURCE OVERVIEW
Echoes & Reflections is committed to partnering with educators in an effort to support them, foster confidence, and amplify the skills needed to teach about the Holocaust in a comprehensive and meaningful way. We've curated the following programs and materials to help initiate important discussions and respond to students' difficult questions.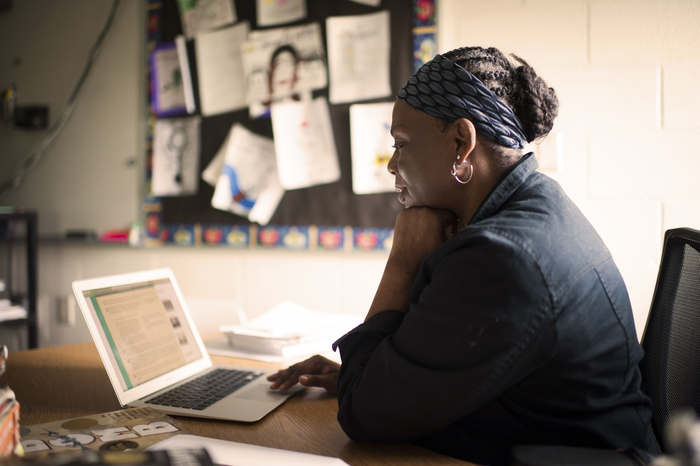 EDUCATOR RESOURCE: VIDEO TOOLBOX
VIDEO TOOLBOX
STUDENTS' TOUGHEST QUESTIONS
PROGRAMS FOR EDUCATORS: WEBINARS
WEBINARS
Our webinars are designed to increase participants' knowledge of Holocaust history, explore and access classroom-ready content, and support instructional practice to promote student learning and understanding of this complex history and its lasting effect on the world.
TUESDAY

3

EXTEND STUDENT LEARNING WITH DIGITAL TOOLS: IWITNESS

WEBINAR

SPONSORED BY:

Echoes & Reflections

WEDNESDAY

4

ECHOES & REFLECTIONS: BEST PRACTICES FOR HOLOCAUST EDUCATION

WEBINAR

SPONSORED BY:

Echoes & Reflections

MONDAY

9

NAVIGATING THE REDESIGNED WEBSITE

WEBINAR

SPONSORED BY:

Echoes & Reflections

THURSDAY

19

SPOTLIGHT ON CONTEMPORARY ANTISEMITISM

WEBINAR

SPONSORED BY:

Echoes & Reflections

MONDAY

23

TURNING POINT: UNDERSTANDING KRISTALLNACHT

WEBINAR

SPONSORED BY:

Echoes & Reflections

WEDNESDAY

25

CHOICES MAKE A DIFFERENCE: "RIGHTEOUS AMONG THE NATIONS"

WEBINAR

SPONSORED BY:

Echoes & Reflections

THURSDAY

26

CONNECTING THE PAST WITH TODAY: JEWISH REFUGEES AND THE HOLOCAUST

WEBINAR

SPONSORED BY:

Echoes & Reflections



Third a Content