TEACH
Echoes & Reflections offers educators access to a library of comprehensive Holocaust content that is classroom-ready and prepared with today's students and classrooms in mind. This allows educators to leverage a variety of ways to examine critical themes of the Holocaust.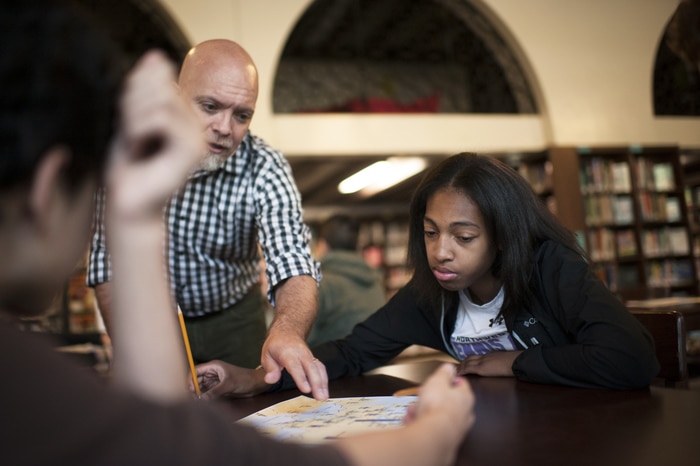 LESSON PLAN
EDUCATOR RESOURCE: LESSON PLANS
Our Lesson Plans provide a unique experience for educators to teach about the Holocaust effectively and interactively. Lessons are organized by topics that represent major themes associated with the Holocaust in an order that is roughly chronological; the modular design of the Lessons allows for adaption and customization to specific grade levels and subject areas. The integration of rich content in each Lesson helps students construct an authentic and comprehensive portrait of the past as they frame their own thoughts about what they are learning, resulting in a deeper level of interest and inquiry. Each lesson includes:
Step-by-step procedures
Estimated completion time
Resources labeled by icons        direct teachers to the piece of content named in the procedures
Print-ready pages as indicated by  are available as PDFs for download
For more information, questions or concerns please 
contact us
.
PEDAGOGY PRINCIPLES FOR EFFECTIVE HOLOCAUST INSTRUCTION
PEDAGOGICAL PRINCIPLES FOR EFFECTIVE HOLOCAUST INSTRUCTION
TITLE
PHOTO
LEFT COL
RIGHT COL