RESOURCE OVERVIEW
EDUCATOR RESOURCE: TEACHING ABOUT GENOCIDE
EDUCATOR RESOURCE: TEACHING ABOUT GENOCIDE
As students study the Holocaust, they frequently—and understandably—struggle with understanding not only how the Holocaust was able to happen, but also why and how genocide continues to occur in the world, and what has been, and can be, done to prevent such atrocities from occurring.

This multipart resource is intended to help teachers support students' understanding of genocide in the context of their Holocaust education.

Why is it valuable to teach about genocide in the context of learning about the Holocaust?


Read more +
The International Holocaust Remembrance Alliance (IHRA) provides a helpful rationale[1] that has informed the creation of this resource:

• The Holocaust is often considered to have given rise to our conceptualization of the term "genocide," which was coined during the Second World War, in large measure as a response to the crimes of the Nazis and their collaborators. Therefore the Holocaust can be an effective starting point and the foundation for studying genocide.

• Students can sharpen their understanding not only of similarities between events but also of key differences. In so doing, it may be an opportunity to better understand the particular historical significance of the Holocaust, and how study of the Holocaust may contribute to our understanding of other genocidal events.

• Students can identify common patterns and processes in the development of genocidal situations. Through the understanding of a genocidal process and by identifying stages and warning signs in this process, a contribution can hopefully be made to prevent future genocides.

• Students can appreciate the significance of the Holocaust in the development of international law, establishment of tribunals, and attempts by the international community to respond to genocide in the modern world.

• Students can gain awareness of the potential danger for other genocides and crimes against humanity that existed prior to the Holocaust and continue to the present day. This may strengthen an awareness of their own roles and responsibilities in the global community.

[1] "Education Working Group Paper on the Holocaust and Other Genocides" (2010)


Close -
HOW TO USE THIS RESOURCE
These materials are intended to give teachers a framework to teach about genocide in the context of their Holocaust education preparation and teaching. Resources include:


1

Glossary of Essential Terms: This resource includes definitions of essential terms to help frame an introduction to genocide, providing students with language to discuss complex issues associated with genocide. Many of these terms are also found in the Audio Glossary.


2

Examining the Stages of Genocide: The framework for this resource is Gregory Stanton's "10 Stages of Genocide." Each stage is defined, and accompanied by 2-3 testimony clips that illustrate each stage as it occurred in different genocides. Also included are "preventive measures" alongside the definition of each stage of genocide so students can see potential positive actions, as well as guiding questions to support learning and understanding.


3

Additional Resources: These resources are separated into three categories: resources for activism, resources for further study of genocide, and resources to learn more about specific cases of genocide. Note that what one defines as genocide can be highly controversial. The case studies included here are not meant to be a definitive list; rather, they are drawn from the testimonies in USC Shoah Foundation – the Institute for Visual History and Education's archive.



Additional Considerations


• A central tenant of the Echoes & Reflections methodology is the use of primary source materials, which we have provided in the form of visual history testimonies. Learn more about the Echoes & Reflections pedagogy here.


• To help guide lesson planning, consult Using Visual History in the Classroom, which provides guidance on effective classroom use of testimony.


• Teachers seeking a more comprehensive study of genocide through testimony are encouraged to explore full testimonies and other teaching materials available in IWitness.


• One of the biggest challenges in teaching about genocide is the upsetting nature of the material. As this is meant to be an introductory resource, the testimony clips included here avoid some of the most graphic descriptions of genocide.


GLOSSARY OF ESSENTIAL TERMS
This resource includes definitions of essential terms to help frame an introduction to genocide, providing students with language to discuss complex issues associated with genocide. Many of these terms are also found in the
Audio Glossary
.
EXAMINING THE STAGES OF GENOCIDE
Mobile Users: You're only seeing part of this page. To view all available materials, please come back using a tablet or computer. See you then!


---
TITLE
PHOTO
LEFT COL
RIGHT COL
PROGRAMS FOR EDUCATORS: ON-DEMAND WEBINARS
ON-DEMAND WEBINARS
ADVANCED LEARNING PROGRAMS
ADVANCED LEARNING PROGRAMS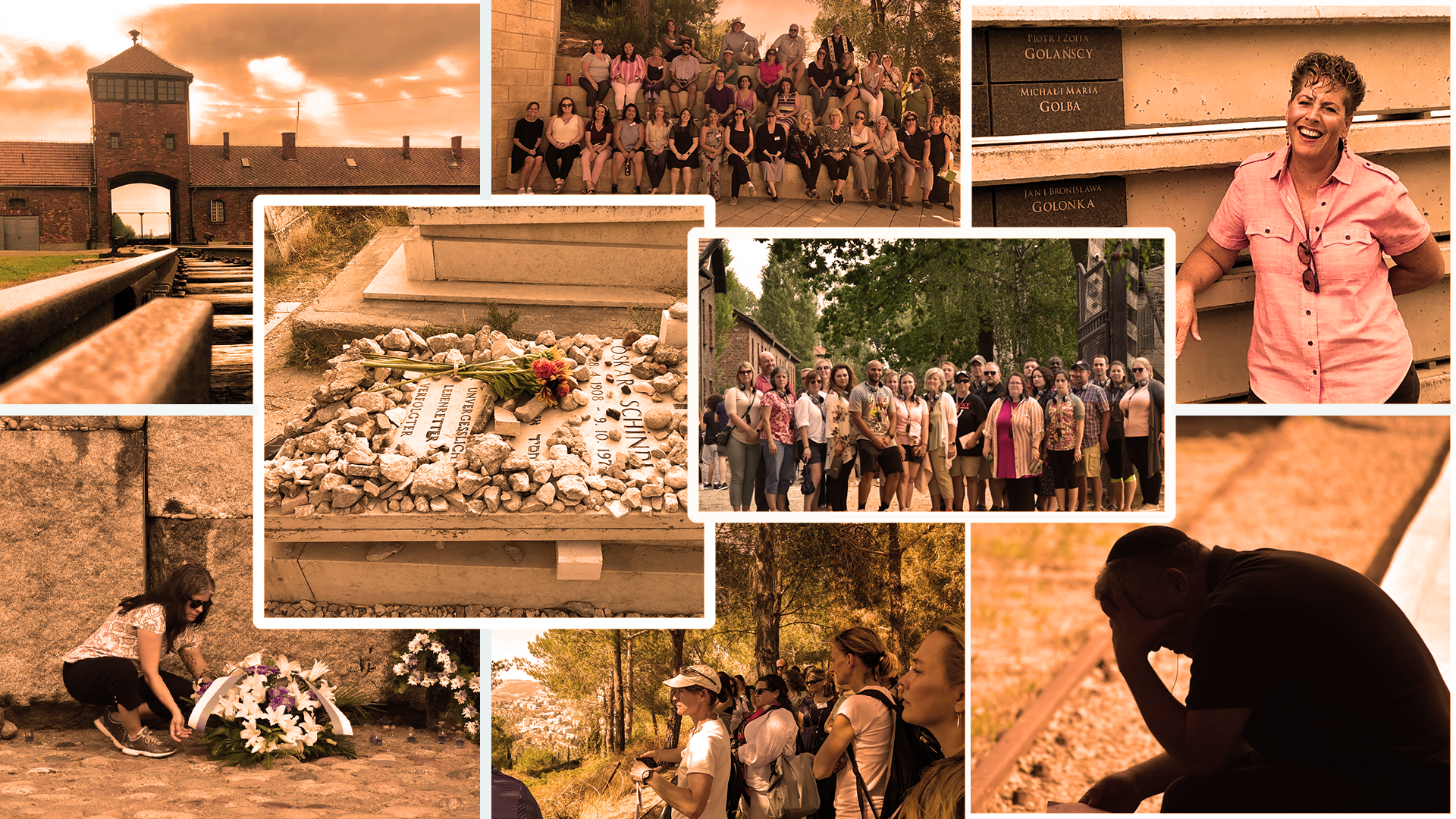 EDUCATOR RESOURCE: VIDEO TOOLBOX
VIDEO TOOLBOX
Teaching about the Holocaust can be challenging. The following videos are helpful guides to prepare for classroom instruction. Each video is roughly 15 minutes long and provides historical context, methodological and pedagogical suggestions. These videos can also be used for student learning. Consider using these Discussion Questions to guide students' independent reflection and understanding after watching a video and/or as part of an online group processing.
SIGN UP FOR A WILLESDEN READ IN YOUR CITY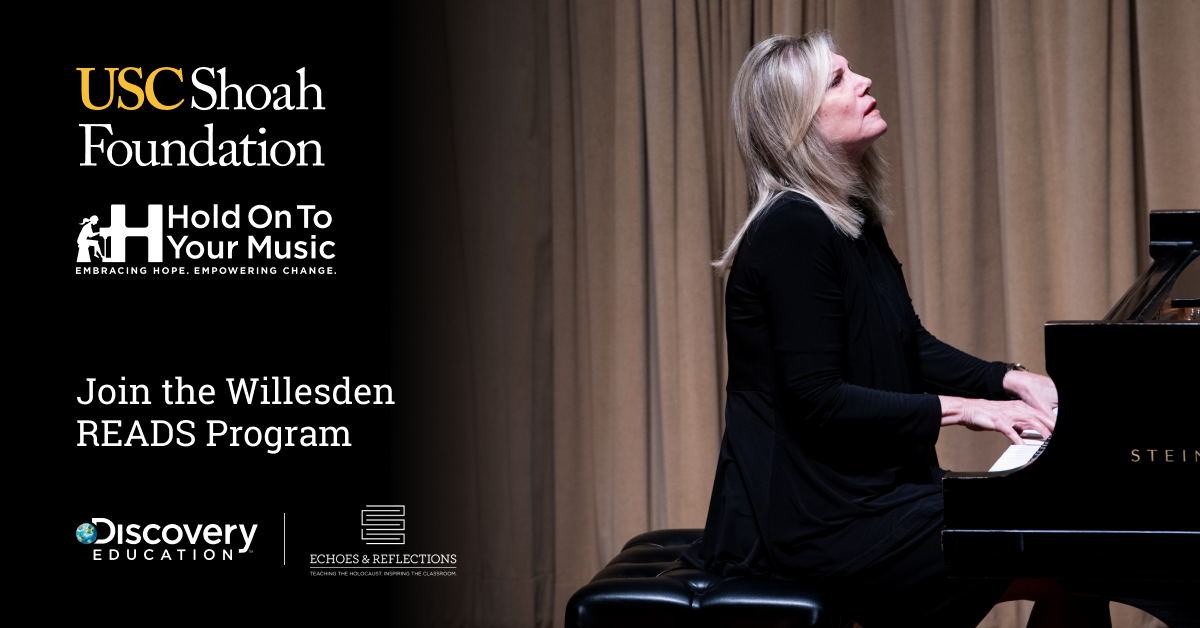 Echoes & Reflections is proud to partner with USC Shoah Foundation, Hold On To Your Music Foundation, and Discovery Education to bring the Willesden READS Program to students and teachers in select cities across the United States.
Discover teaching resources to support the Willesden READS and more at The Willesden Project.
THE STORY
The Children of Willesden Lane–editions now available for readers across grade levels-is the best-selling story about the power of music and how one teenage refugee, Lisa Jura, Mona's mother, held onto her dreams, survived the Holocaust and inspired a generation of her contemporaries. Today's worldwide humanitarian crises and the importance of standing up against bigotry and hatred are reflected in the continued, growing relevance of this story.
THE PROGRAM
The centerpiece event of the Willesden READS Program is a 50-minute one of a kind livestreamed event including a theatrical performance and concert based on the The Children of Willesden Lane story. More than one million students across the world have experienced the Willesden READS program. During this special remote event, students will have opportunities to interact with the book's author, performer and virtuoso concert pianist Mona Golabek, who offers uplifting messages of resilience and hope for students at a time when they most need it.
In advance of the livestream event, educators are invited to participate in professional development, provided by Echoes & Reflections, to deepen understanding of the historical context of The Children of Willesden Lane books and to learn to incorporate companion resources found in IWitness, USC Shoah Foundation's educational website, into their teaching.
Watch this brief video to learn more about the Willesden READS Program.
STATE BY STATE: HOLOCAUST EDUCATION LEGISLATION
Currently in the United States, 12 states mandate Holocaust education, 5 have permissive statutes (legislation that is not a requirement), 14 support a Holocaust education commission or taskforce, 4 have legislation pending, and 22 have no legislation regarding Holocaust education (note: some states may fall into multiple categories).
Tap the button below to review state legislation. Visit this page on desktop to explore an interactive map.
For questions, and for more information on our offerings and/or on Holocaust education in your state, please contact us at
info@echoesandreflections.org
.
STUDENTS' TOUGHEST QUESTIONS
Third a Content