BLOG


The day I began teaching eighth grade, I was handed a copy of Anne Frank, the Diary of a Young Girl.  I was asked to teach it. The problem was…I had never read this book.  It took me a few hours to get to know Anne, but once I did, I was hooked, but I also realized that the "it" I was being asked to teach came with an enormous responsibility. Where would I begin? How would I teach about the Holocaust in a way that had meaning for young teenagers?
View more +
I have been teaching Holocaust literature now for ten years. I have studied and become familiar with the resources available from the United States Holocaust Memorial Museum and Echoes & Reflections, which provide me with a sound pedagogy for teaching about the Holocaust. Still, given recent events that have rocketed the ideology of hate and intolerance onto the front page, I am once again struggling to find the path forward to incorporate the lessons of the Holocaust with the world my students are facing and the news that surrounds them.
As we prepare to remember the 79th anniversary of Kristallnacht, I find that the material from the Echoes & Reflections lesson, Kristallnacht: "Night of Broken Glass" in the Studying the Holocaust Unit provides me with an excellent entry point. In this lesson, Holocaust survivor Kurt Messerschmidt provides his first-person account of Kristallnacht. Although I am not a history teacher, I find his story compelling, and unfortunately, still timely. Kurt speaks of the silence he witnessed in response to that day and there is much to be learned from his testimony. Learning about Kristallnacht as a turning point in Holocaust history provides important context and offers an essential question we discover time and again in the Holocaust literature, "Would I have been a bystander, hiding behind silence?"
Unfortunately, my students see hate and the consequences of hate on television and in social media every day. When Kurt says, "Their disapproval [of Nazi actions] was only silence, and silence was what did the harm," I challenge my students to consider if they are allies or silent bystanders in their own lives. We look at events, not only in the United States, but around the world, that are a result of hate and intolerance and consider appropriate actions.
My students and I explore a wide variety of Holocaust literature throughout my unit, and the students use the lesson about Kristallnacht and Mr. Messerschmidt as a year-long theme. We examine the results of inaction. What would those two Nazis at the cigar shop have done if the crowd of forty or fifty bystanders would have all started picking up the glass? I ask them to consider the ways that they can pick up the symbolic shards of glass that litter the landscape of our schools, communities, and beyond. We address silence in the context of World War II and the Holocaust, but I also show and discuss how it can be translated to current events. This year, I will also show the remarks of Holocaust survivor Sonia Klein to CNN after the events in Charlottesville, when she stated, "Silence is the first thing after hate that is dangerous because if you are silent, it is an approval of what's going on." I will show Sonia alongside Mr. Messerschmidt's testimony to bridge the gap of decades between World War II and today.
This theme is also integrated into my advanced English classes when we read Elie Wiesel's Night, and consider what Wiesel meant, when in his Nobel Prize acceptance speech he stated, "I swore never to be silent whenever and wherever human beings endure suffering and humiliation. We must take sides. Neutrality helps the oppressor, never the victim. Silence encourages the tormentor, never the tormented." We also consider Anne Frank's excruciating words when she wrote, "Sleep makes the silence and the terrible fear go by more quickly, helps pass the time, since it's impossible to kill." At this point, silence has taken on a new meaning for my students. Anne Frank could not have been anything but silent, as she was in hiding, yet the power and bravery of her writing gave her a voice that continues to inspire millions.
Expanding on the theme this year, I will also implement the concept of "silence" into our poetry unit.  The lyrics of the 1964 Simon and Garfunkel song "The Sound of Silence" will be introduced for student interpretation. I am excited to see how my students will translate the theme into poetry.
Teaching students about Kristallnacht is an opportunity for students to critically examine pivotal moments in history and to consider how their own actions or silence in the times in which they live will have far-reaching implications. As I have grown as an educator, inspired by the words of Anne Frank, Elie Wiesel, Kurt Messerschmidt, and others, I am gratified to have discovered the many ways that this history can be approached in my curriculum, and to have seen how this teaching not only promotes my students' academic learning, but also their emotional and moral development as citizens of the world.
About the Author: Kristy Rush is an 8th grade English Language Arts educator at Pine Richland Middle School. She lives in Wexford, PA.
---


Americans know it's not always pleasant to watch free speech in action.
View more +
As we witnessed this summer in Charlottesville, free speech can be hateful. It can be corrosive and demeaning. And yet, as Americans, we are dedicated to protecting free speech to a degree that our counterparts in other countries find astonishing—even ill-considered. It's part of our Constitution, and part of our national character.
A 2015 Pew Research Center study of attitudes in 38 countries found that Americans are more tolerant of free speech than citizens of any other nation. Seventy-one percent of US respondents said they believe people should be able to say and write what they like without government interference or censorship.
Our full-throated commitment to free speech doesn't mean we always have an easy relationship with it—the First Amendment has faced countless legal challenges from those who argue that our freedom of speech has actually become a freedom to intimidate, or a freedom to instill fear. That tension was famously on display in 1978, when the city government of Skokie, Illinois, filed a suit to stop neo-Nazis from marching through their town. At the time, Skokie, a suburb of Chicago, was home to an unusually high number of Holocaust survivors, and the mayor and other officials argued that the neo-Nazis' right to free speech paled in comparison to the survivors' right not to be terrorized. The ACLU stepped in to defend the neo-Nazis' First Amendment rights, and the case went all the way to the US Supreme Court, which ruled in favor of the ACLU and the First Amendment. The neo-Nazis never marched in Skokie—they took their awful, legally-protected speech to Chicago, instead.
As a writer and researcher at the Anti-Defamation League's Center on Extremism, I know that the Skokie case remains painfully relevant, even today. I know how challenging it can be to balance the legal right to free speech with the much more human need for all citizens to feel safe.
My job involves monitoring and writing about some of the most hateful groups and people in America—from the Ku Klux Klan to neo-Nazis to anti-Muslim extremists. Every day, my colleagues and I are confronted with images and words of hate and vitriol. We read about Richard Spencer's dreams for a white ethnostate. We listen to Milo Yiannopoulos disparage transgender people. We watch videos of speeches by anti-Muslim bigots like Pamela Geller and Frank Gaffney, who capitalize on fear and xenophobia and blame an entire religion for the actions of a few extremists.
We listen to these hateful people speak because it's part of our jobs. We also listen because we need to know what they are saying. Their speech is real, and it affects people's lives. And that's the main reason we need to protect their right to speak publicly and freely.
Hateful speech that is muffled or suppressed will still exist. It will just go underground, where it has the potential to become even more powerful. People who are prone to extremism are often drawn to ideas and movements that society deems inappropriate.
I'm also a firm believer in countering vile speech with good speech. Whenever neo-Nazis march, the rest of us have to show up to peacefully protest the swastikas, racism and anti-Semitism on display. Whenever a Klan group leaves recruitment fliers on suburban doorsteps, the rest of us need to come together and make sure that every member of our community feels supported and safe.
The First Amendment is a right that confers huge responsibility. At this moment in history, the responsibility part of the equation seems to be falling to those of us who believe in civil rights, equality, and kindness.
Students who are keeping up with the news will undoubtedly have questions, and possibly concerns, about the practicability and ethics of protecting free speech, even when that speech feels confrontational, offensive, or just plain wrong. It's a conundrum that can feel uncomfortable, and it's important to allow the conversation to be in that place of discomfort. That's where real critical thinking happens—about individual rights and the responsibilities inherent in living in a democracy. Ask your students how they feel about the rights of neo-Nazis to march in Skokie. Ask them how they might respond to a hateful person coming to speak in their city. Allow them to take up the different sides of the arguments, and help them understand that while the First Amendment is a bedrock principle, applying it fairly and objectively isn't always easy.
After all, it's no small feat to respect an individual's right to express bigoted ideas. But that's what Americans have always done. Just as one bigot has the right to speak his mind, the rest of us have a responsibility to let him know we're watching, we oppose his hate—and we're not going away.
Jessica Reaves is the senior writer and communications specialist at ADL's Center on Extremism. The views expressed here are hers alone.
---


This year Echoes & Reflections created its inaugural Educator Advisory Committee (EAC). The purpose of the Committee is to gather thoughtful and diverse educators from around the United States to provide us with expert educational guidance and feedback so we can continue to offer the highest quality of Holocaust education professional development to teachers. In the aftermath of the events in Charlottesville, we reached out to our members to understand how as they return to the classroom they hope to inspire their students through the lens of Holocaust education.
View more +
Here are some of their responses:
Susan Schinleber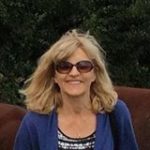 "The events in Charlottesville over the weekend speak more eloquently than I ever could and explain in stark and horrifying terms why we need to teach the Holocaust to our students. I feel compelled to teach this subject now more than ever and for so many reasons: to bear witness; to teach students that their actions count; to show that the Holocaust was never inevitable. Learning about the Holocaust helps our students make the connection between what happened then and what is happening in the world around them. I never stop reading and studying what happened then and I bring that passion to the classroom and hope that it sows the seeds it needs to."
Susan Schinleber teaches English and Public Speaking at North Shore Country Day School, a K-12 private school in Winnetka, IL.
Eden C. Stein, Ph.D.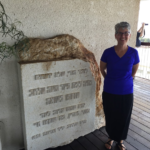 "This year my 8th graders will return to school horrified, with questions and anger over what has recently transpired in Charlottesville. "Why do people hate the Jews?" is a question I have often heard. They will be eager to read a Holocaust memoir and to learn about the history of antisemitism along with the history of racism. Following the reading of these important books they will be inspired to do something.  In my Language Arts classroom, that something will be to write letters for social change – real letters that will actually be sent to a local, state, or national legislature. My hope is to also inspire them to recognize bigotry, racism and antisemitism in the world surrounding them and speak up to eradicate it."
Eden C. Stein is certified for Language Arts and Social Studies 4-8 and History 7-12. She teaches at Worthington Hooker School in New Haven, CT.
Susan Davenport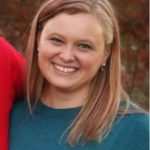 "As we begin a new school year I hope to inspire my students to speak out. This hope was renewed over the weekend when there was very little being said about the events in Charlottesville, VA.  Elie Wiesel's profound quote, "Neutrality helps the oppressor, never the victim. Silence encourages the tormentor, never the tormented," seems extremely applicable to the current world climate. My goal for the school year is to encourage my students to be brave and stand up for what is right; for them to understand that silence does not help. It is my hope that they lead their lives by Wiesel's quote."
Susan Davenport teaches English 10, English 11, Humanities, and Speech at John S. Battle High School in Bristol, VA. 
William Mason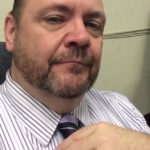 "In light of the most recent current events, Holocaust education is more important now than ever. It's our sacred duty as teachers to inspire our students to be a voice of reason and understanding that the events of 80 years ago cannot be permitted to happen again. Holocaust education can be the inspiration for students to see the evil and work against it."
William Mason teaches American History & Government and Holocaust Studies at Bishop Loughlin High School in Brooklyn, NY.
Let us know: How do you hope to inspire your classroom in the New Year?
---


PREVIOUS POSTS
RESOURCE OVERVIEW
Echoes & Reflections delivers value to both experienced Holocaust educators who are supplementing their curricula and to teachers new to Holocaust education. Draw insights from our
Blog
and
Newsletter
, and
contact us
to learn about engaging others in the important work of Echoes & Reflections.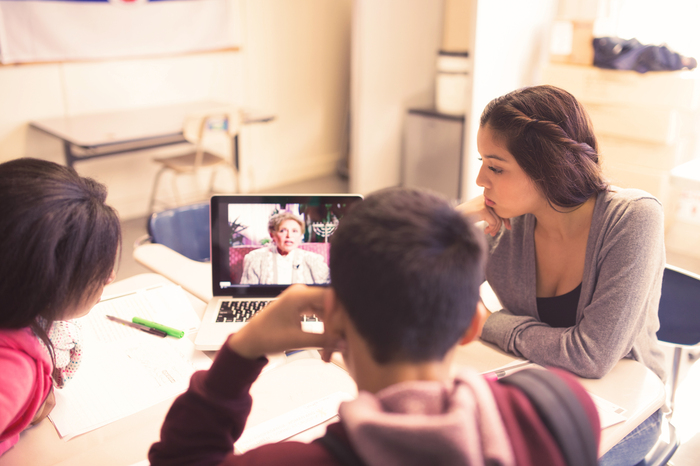 Third a Content