BLOG


This blog originally appeared in The Dallas Morning News.
View more +
When a school administrator in Southlake implied there exists an "opposing" perspective on the Holocaust that teachers are obligated to present, it set off a firestorm and broached some fundamental questions about the nature and necessity of Holocaust education in America.
The controversy sets the stage for important reflection on inclusivity and multiple perspectives in today's classrooms. While there are not multiple perspectives about whether the Holocaust happened, as the school district later acknowledged with an apology, there are varying points of entry for understanding what happened, why it happened, and what the ongoing impact is. The more angles and perspectives we add to our educational and societal approach, and the more modes of engagement we have, the better equipped we are to learn the lessons of the past.
As an educator and historian, I must state unequivocally that there is no opposing view as it pertains to the facts of the Holocaust, the systematic murder of 6 million Jews. This is indisputable and is supported by a mountain of primary and secondary source evidence. The "opposing" view of the fact of the Holocaust is Holocaust denial. From a historical perspective, this is not presenting multiple sides of an argument, it is countering fact with conspiracy theories and lies. We cannot lose sight of that. Responsible Holocaust education helps prevent us from losing sight of that.
We have evidence that Holocaust education is essential in helping young people understand the past as well as develop an ability to engage with and respect multiple perspectives. A recent study by Echoes & Reflections found that Holocaust education in high school increased historical knowledge and cultivated more empathetic, tolerant and engaged students. The study also found that learning from Holocaust survivor testimony is strongly associated with numerous positive outcomes in early adulthood, including superior critical thinking skills and a greater sense of social responsibility. Our archive at USC Shoah Foundation house 51,000 accounts from Holocaust survivors. These individual perspectives help us learn and grow. The foundation's entire Visual History Archive includes accounts of Jewish Holocaust survivors as well as liberators, political prisoners, LGBTQ, Sinti and Roma survivors and other witnesses. Together, these testimonies illuminate the lived experiences of the Holocaust. We all learn more when afforded the opportunity to hear from powerful voices that can connect diverse populations and transcend generations. Our brains are hard-wired to learn from storytelling, something that independent research affirms time and time again.
Adopting a multi-perspective view of history also means including voices that we may not always feel comfortable listening to. Our friend and colleague, the late Luke Holland, had a vision of documenting the voices of former Nazi perpetrators and bystanders for the recent documentary, Final Account. Cognizant of this powerful, age-old teaching tool, USC Shoah Foundation partnered with Participant and Focus Features to include these perspectives in teaching materials designed to help students understand the power and persistence of pernicious thinking, even decades after the fact.
Simultaneously, as recently reported by The New York Times, many Holocaust museums and organizations are updating their content and including voices from other genocides and social justice movements to reinforce the messages of "never again" that have echoed since World War II. The Holocaust Memorial Resource and Education Center of Florida, in Orlando, recently opened an exhibit exploring the indelible link between white supremacy and antisemitism, through the perspective of acclaimed blues musician Daryl Davis. This year, Holocaust Museum Houston's first juried exhibition in its new building was "Withstand: Latinx Art in Times of Conflict," exploring "themes of social justice and human rights through 100 artworks by Houston Latinx artists." This inclusive vision of teaching about the past brings Holocaust education into dialogue with contemporary issues that still plague society.
These educational institutions, and many others, understand that the study and memorialization of the Holocaust are enriched when we add diverse points of entry for people to understand both the historical reality of the genocide and consider the contemporary impact on their thinking and actions. We can and should use all responsible avenues of open inquiry, creative approaches, and engagement with even the most challenging material as we grapple with the horrors of the past.
There is no "opposing" view of the Holocaust, but there is value in drawing on multiple perspectives in understanding the experience and impact of it. The perspectives of eyewitnesses can provide students with the tools needed to recognize the continuing relevance and importance of one of the world's greatest crimes and equip them to build a better future.
About the author: Kori Street is the incoming interim executive director and senior director of programs and operations of USC Shoah Foundation. 
---


Set among the bucolic farm fields and rural communities of southern Wisconsin, Clinton, where I live and teach, is the quintessential American small town. The center of the community's social life is the Clinton Junior-Senior High School, which prides itself on traditions, such as the homecoming parade, chili and cinnamon roll fundraiser, and drive-your-tractor-to-school day.
View more +
Holocaust education is an equally valued part of children's middle and high school experience in this community, from reading survivor memoirs and novels to the annual 8th-grade trip to the United States Holocaust Memorial Museum in Washington, D.C. By the time students enroll in my junior-senior "Genocide and Human Rights" elective course, most of them have studied the Holocaust numerous times in their social studies, English language arts, and German classes.
Studying the Holocaust can serve as a bridge for teachers and students to incorporate other instances of genocide and mass violence in the classroom, including the genocide of Indigenous peoples. While Holocaust education has become an integral part of the curriculum in Clinton, students have little knowledge or even awareness of the local histories of Indigenous genocide. Students often struggle to name the Ho-Chunk as the Indigenous nation whose ancestral land the town and school are located. Not unique to students in Clinton, in big cities and small towns across the United States, there is little awareness of Indigenous communities and the violence perpetrated against them.
I have found that in my "Genocide and Human Rights" course, students' prior experiences learning about the Holocaust provide inroads for teaching about the genocide of Indigenous peoples. The pedagogical recommendations from Echoes & Reflections and the United States Holocaust Memorial Museum are the bedrock of discussion on teaching hard history and are certainly applicable and advisable for teaching about other cases of genocide and mass violence. Recommendations, such as "contextualize the history" and "teach the human story," are equally important in lessons on Indigenous genocide and the Holocaust, helping students understand the larger context that surrounds episodes of genocide and mass violence and the experiences of individuals. Furthermore, these principles have been guideposts to help me develop the following guidelines to support teaching about the genocide of Indigenous peoples.
Teach about Local Histories
In a neatly manicured park on the edge of Clinton stands the rough-hewn Skavlem-Williams Log Cabin, which, according to the accompanying historical marker, is a "visible reminder of the sacrifices made by early pioneers as they settled this area."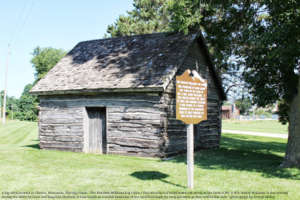 Notably absent from the signage is any mention of the Indigenous inhabitants of this land. Like many communities across the United States, Clinton has a long history of excluding Indigenous peoples from local narratives that celebrate only Euro-American settlement and achievements. The practice of memorializing the "first" Euro-American settlers through monuments while simultaneously writing the perceived "last" Indigenous peoples out of existence is what Jean O'Brien (White Earth Ojibwe) referred to as "firsting and lasting." In local histories, such practices further the myth of the "vanishing Indian," or the notion that the Indigenous peoples vanished due to genocidal violence and assimilation by the end of the nineteenth century.
Examining this local signage inevitably leads my students to ask: who were the Indigenous peoples who lived on this land before the first Euro-American settlers arrived, what were their lives like, and, ultimately, what happened to them? These questions form the basis for our unit on Indigenous genocide. Fostering a classroom learning community that encourages students to ask such essential questions is the first step towards an inquiry-based approach to Holocaust and genocide education.
While students are generally aware of the so-called "Trail of Tears," and some even may refer to this forced removal of tribes from the American southeast in the early 1830s as genocide, they know almost nothing about the local histories of dispossession and violence, such as the treaties that were signed with Indigenous communities or the Black Hawk War of 1832, which made Euro-American settlement possible in southern Wisconsin.
Teach about the Continuing Legacies of Genocide
Though one might point to specific events or instances of violence in nineteenth-century state or national history, the genocide of Indigenous peoples in North America has had far-reaching consequences stretching into the present. To elucidate the legacies of genocide for my students, I use Aaron Huey's powerful TED Talk, "America's Native Prisoners of War," in which he uses contemporary photographs of the Pine Ridge Reservation, one of the poorest places in the United States, to show the legacies of centuries of dispossession, forced removal, and genocidal violence. Though it is important to show the realities of the legacies of violence for contemporary Indigenous peoples, communities have always resisted and survived, maintaining their cultural traditions, despite physical and cultural genocide. My students and I use a collection of video essays, "The Ways: Great Lakes Native Language and Culture," to examine, for example, language revitalization efforts and the Manoomin (wild rice) harvest.
 Partner with Local Indigenous Communities
If the opportunity presents itself, partnering with local Indigenous communities offers students an extremely powerful learning opportunity. Ho-Chunk oral tradition states, "we have always been here." This unequivocal statement is a powerful salvo to challenge the exclusion and misrepresentation of Indigenous peoples that students have experienced in classrooms and curricula. Importantly, I partner with local Indigenous communities to provide opportunities for them to share their collective histories and individual stories. In this way, genocide becomes one part of the larger story of Indigenous peoples, which neither begins nor ends with colonization in the nineteenth century. Just as the Holocaust must be contextualized in the broader history of European and Nazi antisemitism, Indigenous genocide must be taught within the larger context of colonialism. Additionally, partnering with local Indigenous communities helps eschew the foods-and-festivals approach to teaching about "foreign" cultures for in-depth discussions of treaty rights, language revitalization, and tribal efforts to buy back ceded/stolen land. For many students, these are difficult discussions bridging histories of genocide and contemporary realities based on legacies of mass violence.
Recognize the Difficult Nature of Teaching and Learning About Indigenous Genocide
Teaching and learning about national and, especially, local histories of genocide perpetrated against Indigenous peoples is often difficult for non-Indigenous teachers and students. Such narratives challenge foundational stories about local communities and the United States, often evoking feelings of guilt and shame among white students. When left unprocessed, feelings of shame and guilt can result in minimization, distortion, and denial of Indigenous genocide in classrooms. Though teaching about difficult histories of violence in the United States may evoke feelings of guilt and shame, this should never be the goal of such lessons; rather, teaching and learning about difficult histories should provide opportunities to learn about historically marginalized groups, examine contemporary realities within society, and imagine and envision a more equitable future. As with Holocaust education, educators should focus on promoting empathy and understanding when teaching about Indigenous peoples and guide students "safely in and safely out" when teaching about Indigenous genocide.
Do Not Engage in Classroom Discussions that Minimize, Distort, and Deny Indigenous Genocide
Debates about the appropriateness of applying the term genocide to the experiences of Indigenous peoples, statements such as "Indigenous peoples were just as violent (if not more violent) to other Indigenous groups as the Europeans were towards them," or sentiments, such as "the destruction of Indigenous peoples was simply the inevitable result of two cultures colliding," serve to minimize, distort, and deny genocide. Like Holocaust denial and distortion, debating and rejecting claims of Indigenous genocide furthers misinformation and prejudice while disregarding the realities of colonization in North America.
My students immediately recognize that such attitudes can have far-reaching consequences for society. While students are quick to see that contemporary Germany offers one model for recognizing and atoning for difficult histories, I remind them that, within the American context, we must imagine and enact our own paths towards social justice. Indeed, we end our unit on Indigenous genocide by exploring several models of reparative justice from Canada to South Africa.
About the author: George Dalbo is a high school social studies teacher in rural south-central Wisconsin and a Ph.D. Candidate in Social Studies Education at the University of Minnesota. His teaching and research interests center on Holocaust, genocide, and human rights education in middle and high school social studies classrooms and curricula. He works with Echoes & Reflections to facilitate training and develop curricula on the Holocaust.
---


So, it's that time of year again – back to school. For students, no matter their age, the beginning of a new school year is always stressful. Will their new teachers be interesting? Will their friends be in their classes? COVID doesn't help. The old stressors are still around but new ones kick in, too. Will they be going to school physically or will learning be hybrid? Will they have to wear a mask? Maybe they have suffered personal loss during this health crisis, or fear that they or someone they love will get sick.
View more +
I found an unexpected source of comfort that has helped me deal with COVID, lockdowns and restrictions. Yes, there was Netflix and often, a little too much ice cream. But I found a surprising support group that included six teenagers, all going through teenage issues, who helped me get through each day. They aren't exactly your run-of-the-mill teenagers – Anni, Esther, Hannah, Jakub, Petr and Victor are teenagers who lived before WWII, and they are the beating heart of the new Echoes & Reflections lesson on Prewar Jewish Life. Writing about them meant entering their worlds – in Latvia, Poland, Hungary, Czechoslovakia and Tunisia. It meant seeing life through their eyes and understanding their concerns.
Getting to know these six young people while writing the Prewar Jewish Life lesson helped distract me from quarantines, vaccines and the endless news cycle. I wanted to understand them better. I wanted to experience the world they lived in, a world that existed before the shadow of the Holocaust crept up on them.  Who were they?
To figure this out, I poured over their diary entries. I scoured their old photographs. I searched for more and more clues about their lives, all at a time when I wasn't able to go outside. They intrigued me and kept me from dwelling on the pandemic. They also led me to an astonishing realization, made even more potent by the circumstances. The more I immersed myself in their lives, the more I realized that human beings are all connected across time and space. We all face the same personal issues and challenges, no matter when and where we live.
This is the beauty of the Prewar Jewish Life lesson - its ongoing resonance. As Anni, Jakub, Esther, Petr, Hannah and Victor transported me into their worlds, I understood the universality of the human story. Each of these six teenagers was just starting to figure out who she/he was, as are today's teenagers. Burning issues of identity were starting to bubble up to the surface: What do I want to be when I grow up? Will I fit in? Will I be religious or will I assimilate into secular society? What does my heritage mean to me? Should I rebel against my parents or toe the line? Should I be a vegetarian? Do I have the talent to become what I've always dreamed of becoming?
I was truly struck by how many of these questions reflected similar hopes, dreams, fears and life questions that many young people ask today, despite the fact that they live 80 years later and half a world away. This was an excellent confirmation of the Echoes & Reflections mantra: that teaching the human story is important and impactful.
Last school year was a tough one, and by the looks of it, this school year will not be any easier. Let the young people profiled in Echoes & Reflections show the students in your class that they all have much in common. Let them build empathy, as you teach the Holocaust, for the Jewish teenagers (and others) throughout Europe who were thrown into a horrific crisis. Let them transport your students across time and space to really connect with the human stories that were just taking shape. These young people are wonderful examples of the indomitable human spirit. They wrote and painted and pursued their dreams in a world that, unbeknownst to them, was soon to be destroyed. Let them show your students the enormity of what was lost during the dark years of the Holocaust. Hopefully, your students will resolve to be the kind of people who will do their share to make sure that atrocities like these will never happen again.
These past months have possibly been the most complicated and unnerving period your students will ever experience. To all of you, who have been there for them, teaching them, guiding them - Bravo!! Be proud that you supported them.
As we enter the new school year as well as the Jewish New Year, we at Echoes & Reflections would like to wish you all good health and much success this year, and a brighter future of greater tolerance, respect and empathy. May this new year herald a time of health and growth for all.
About the author: Sheryl Ochayon is the Director of Echoes & Reflections for Yad Vashem.
---




PREVIOUS POSTS
GET INVOLVED
OUR TEAM
OUR TEAM
The Echoes & Reflections team is comprised of expert staff from the Partner organizations — ADL, USC Shoah Foundation, and Yad Vashem.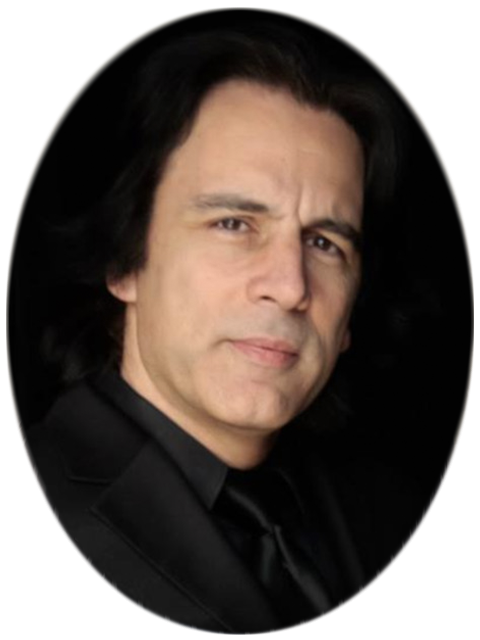 Programmer, Web Developer
USC Shoah Foundation
Online Learning Manager
ADL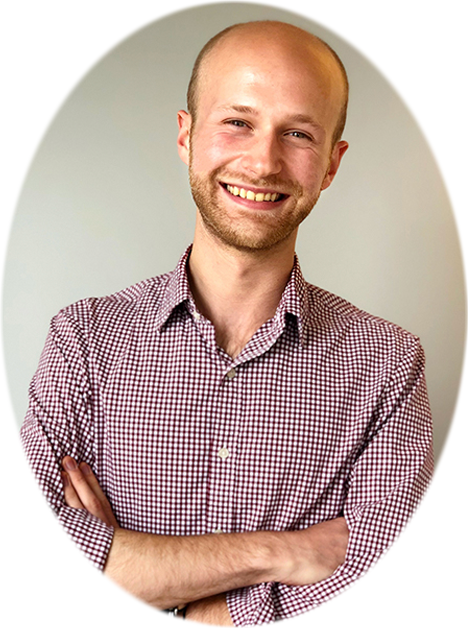 Head of Content Management
USC Shoah Foundation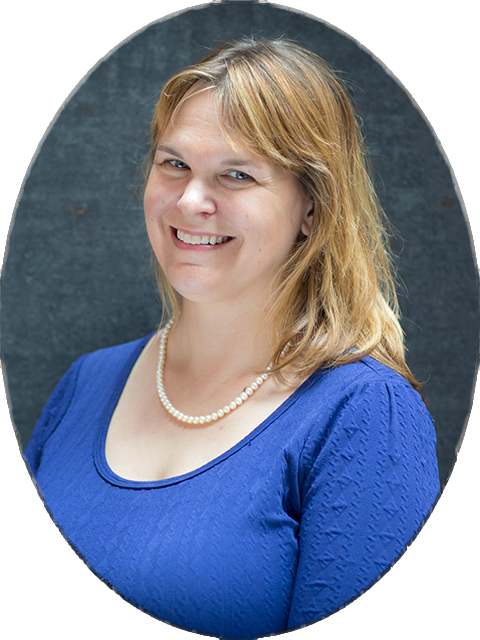 Curriculum & Instruction Specialist
ADL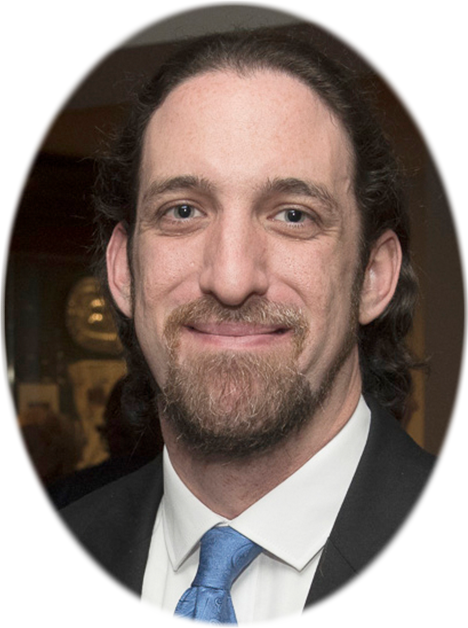 Operations and Outreach Manager
ADL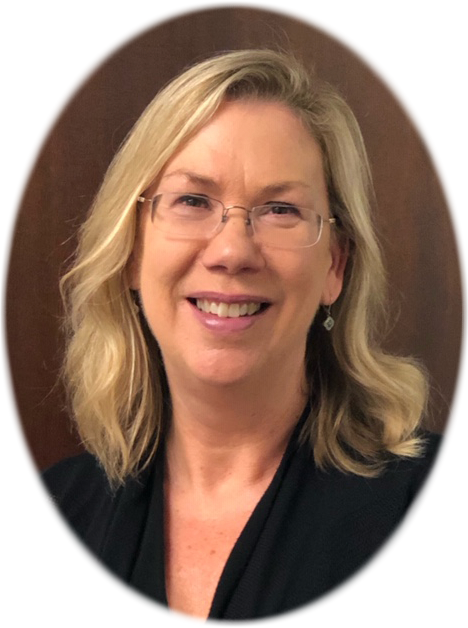 Partnership Managing Director
USC Shoah Foundation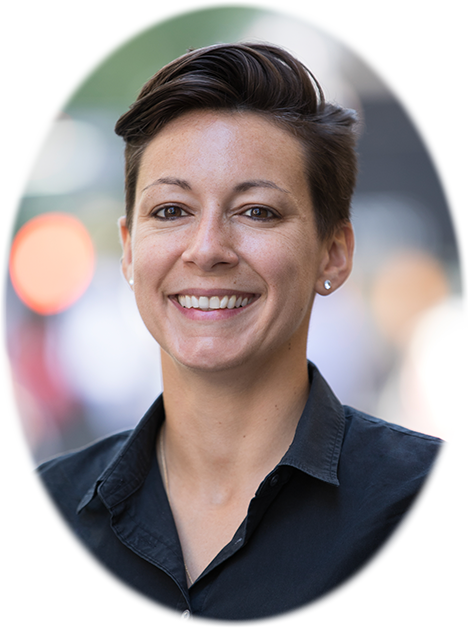 Project Director
ADL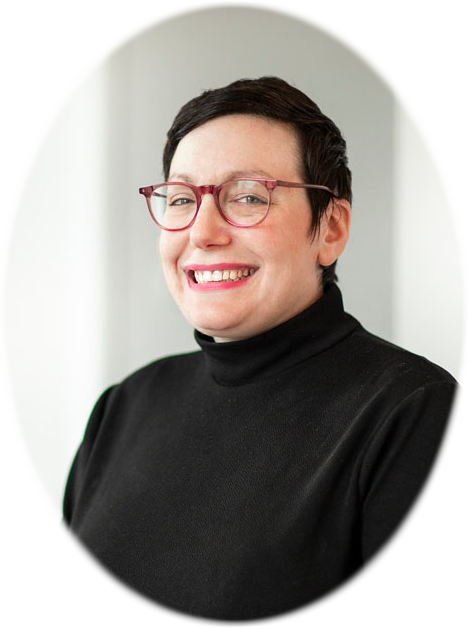 Content Management Specialist
USC Shoah Foundation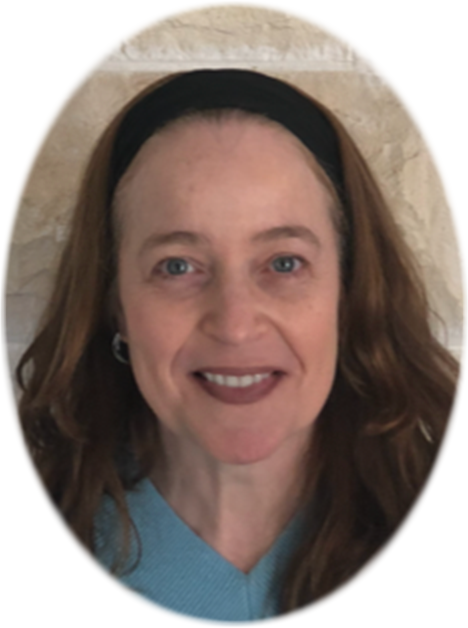 Program Coordinator
Yad Vashem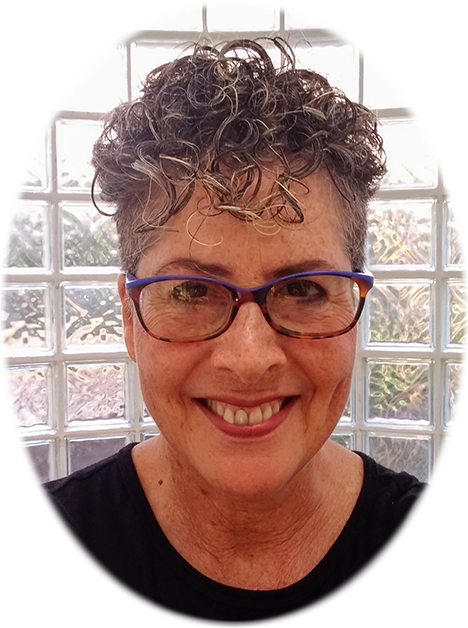 Project Director
Yad Vashem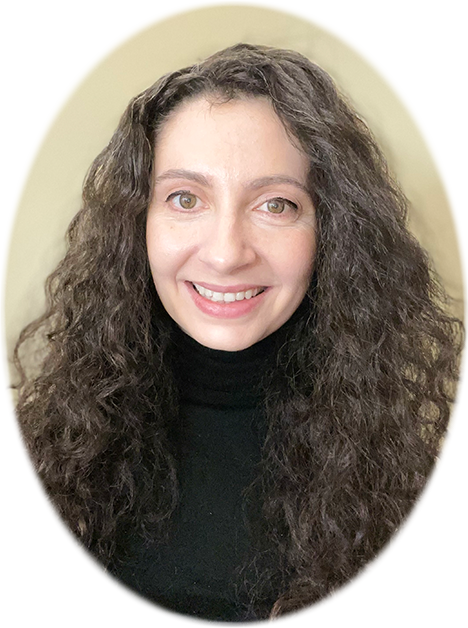 Media & Communications Specialist
ADL
To learn more about Echoes & Reflections or to schedule a program for educators in your community, please email us at info@echoesandreflections.org. We would love to connect with you!
FAQs
Professional Development Programs for Educators
Classroom Planning and Instruction
PRIVACY POLICY
Echoes & Reflections is committed to privacy. This privacy policy discloses our information gathering and dissemination practices for this website: www.echoesandreflections.org.
This site contains links to other sites. Echoes & Reflections is not responsible for the privacy practices or the content of such Web sites. This privacy statement applies solely to information collected by echoesandreflections.org.
GENERAL INFORMATION COLLECTION AND USE
Echoes & Reflections is the sole owner of the information collected on this site. We will not sell, share, or rent this information to others in ways different from what is disclosed in this statement. We collect information from our users at several different points on our website.
COOKIES AND WEBSITE ANALYTICS
Our site uses 'cookies'. A cookie is a piece of data stored on the user's hard drive containing information about the user. Usage of a cookie enables us to track and target the interests of our users to enhance the experience on our site, but is in no way linked to any personally identifiable information while on our site. If a user rejects the cookie, they may still use our site. The only drawback to this is that the user may be limited in some areas of our site (for example, certain surveys or other such activities).
We use Google Analytics to collect information about visitor traffic and behavior. This allows us to identify usage trends and to improve the performance and content of our websites.
We do not use this tool to collect or store your personal information, and it cannot be used to identify who you are. You can use the
Google Analytics Opt-Out Browser Add-on
to disable tracking by Google Analytics.
We currently do not use technology that responds to do-not-track signals from your browser.
VARIOUS REGISTRATIONS
To receive certain updates, enroll in certain programs, or use certain features of our website, a user may have to first complete a registration form. During registration a user is required to give their contact information (such as name and e-mail address). This information is used to contact the user about the services on our site for which they have expressed interest.
NEWSLETTER
If a user wishes to subscribe to our newsletter, we ask for contact information such as name and e-mail address.
ORDERS
Our site uses an order form for customers to request certain products. We collect visitor's contact information (such as name, e-mail, and address). Contact information from the order form is used to send information about Echoes & Reflections to the users of our website. The customer's contact information is also used to get in touch with the visitor when necessary. This information is not shared or resold in any circumstance except as may be required by law.
Users may opt-out of receiving future mailings; see the choice/opt-out section below.
SHARING
We may share aggregated demographic information with our partners. This is not linked to any personal information that can identify any individual person.
We use an outside shipping company to ship orders. These companies are contractually prohibited from retaining, sharing, storing or using personally identifiable information for any secondary purposes.
We may partner with third parties to provide specific services. When a user signs up for these services, we will share names, or other contact information that is necessary for the third party to provide these services.
These parties are contractually prohibited from using personally identifiable information except for the purpose of providing these services.
SECURITY
Our website has security measures in place to protect against the loss, misuse and alteration of the information under our control. This includes a firewall and 24 hour monitoring of site activities by our hosting service provider as well as 128-bit SSL encryption (where allowable by law) on all transaction oriented operations between you and Echoes & Reflections via our transaction service provider. While we use SSL encryption to protect sensitive information online, we also do everything in our power to protect user-information off-line. All of our users' information, not just the sensitive information mentioned above, is restricted in our offices. Only employees who need the information to perform a specific job (for example, our billing clerk, a customer service representative, or database administrator) are granted access to personally identifiable information. Any time new policies are added, our employees are notified and/or reminded about the importance we place on privacy, and what they are required to do to ensure our customers ' information is protected. Finally, the servers that we use to store personally identifiable information on are kept in a secure environment.
CHOICE/OPT-OUT ONLINE & OFFLINE
The following options are available for removing information from our database to discontinue receiving future communications or our service.
1. You can unsubscribe or change your e-mail preferences online by following the link at the bottom of any e-mail you receive from Echoes & Reflections via HubSpot.
2. You can notify us by email at
info@echoesandreflections.org
of your desire to be removed from our e-mail list or contributor mailing list.
CONTACTING THE WEB SITE
If you have any questions about this privacy statement, the practices of our website or your interactions with the website, please send email us at
info@echoesandreflections.org
NOTIFICATION OF CHANGES
If we decide to change our privacy policy, we will post those changes here so our users are always aware of what information we collect, how we use it, and the circumstances, if any, we disclose it.
RESOURCE OVERVIEW
Third a Content