Seeking Teachers to Improve Echoes and Reflections - Make Your Classroom a Research Site
Echoes and Reflections conducts ongoing evaluation to learn more about teachers' practical experience with our material and to measure student learning outcomes. We are seeking teacher volunteers, from schools nationwide, to work with our evaluation team from September-November 2016.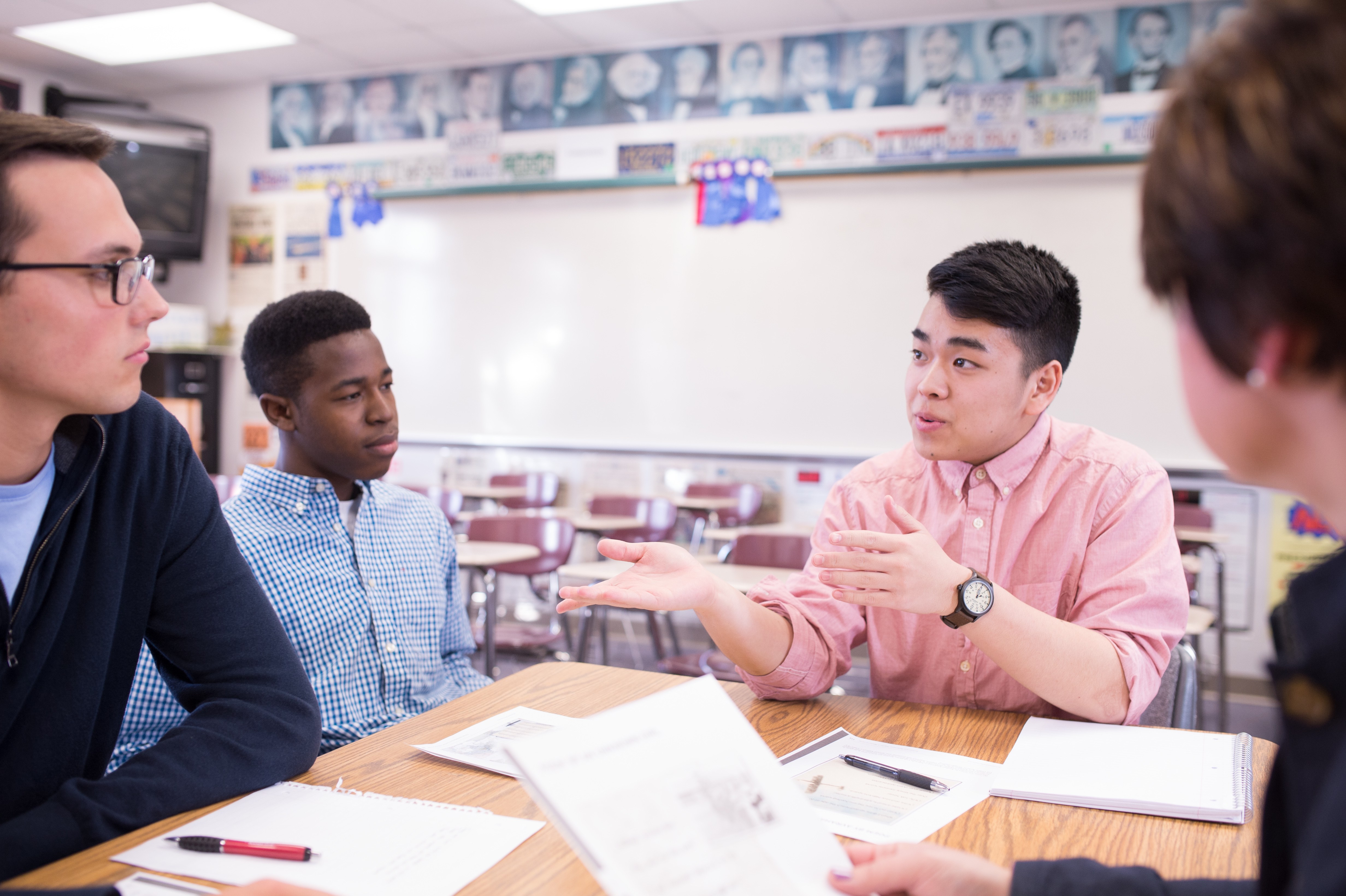 This evaluation will help us better understand how educators and students engage with and learn from the lessons and resources. For example, in 2015, we observed lessons in five middle and high school classrooms across the United States. We learned that as a result of engaging with Echoes and Reflections, students find more relevance between the Holocaust and their lives today.
Students also shared that the materials left a lasting impression on their desire to counter acts of prejudice in the future:
It impacted the way I feel towards all people. It impacted me in this way because, I look at people with more consideration because I don't know what they have gone through. It will impact the ways I do things in the future, as I will consider other peoples [sic] emotions more. – 8th grade student, FL
It impacted me because I realized that people are lucky to be in a society where they are not judged and it makes me feel grateful for what I have in the simplest of ways. It will definitely impact how I behave towards people in the future. – 10th grade student, NY
The evaluation team will observe the implementation of Echoes and Reflections in your classroom, and speak with you and your students about the experience.
Join our study and receive one-on-one remote lesson planning support from an Echoes and Reflections team member and a $250 stipend. We will also feature you on our website with a profile about how you use Echoes and Reflections in your classroom.
If you are interested in participating, please contact Dr. Amy M. Carnes at amy.carnes@usc.edu.