Echoes and Reflections Offers Professional Development at Holocaust Educators Network 2015

The Memorial Library in New York hosted its 10th Annual Summer Seminar from June 20th-July 2nd, 2015. This unique, 12-day, immersive Holocaust education experience supports educators in approaching difficult material and provides a context for exploring strategies for best practices and for using writing, dialogue, and inquiry to help motivate students towards action.
Strongly aligned with the Echoes and Reflections mission, the seminar is open to teachers from across the United States whose schools and communities experience issues related to social injustice. After completing the seminar, participants become part of the Holocaust Educators Network (HEN).
Each summer, educators gather to think creatively and collaboratively about how they teach the Holocaust and more recent genocides to their students. Echoes and Reflections has provided participants with professional development programs at every summer seminar in New York since the program began in 2006. "We are thrilled to have completed our tenth summer seminar and proud of how the program has grown. Our participants are pleased to be able to share rich resources such as Echoes and Reflections with their students," says Sondra Perl, Director.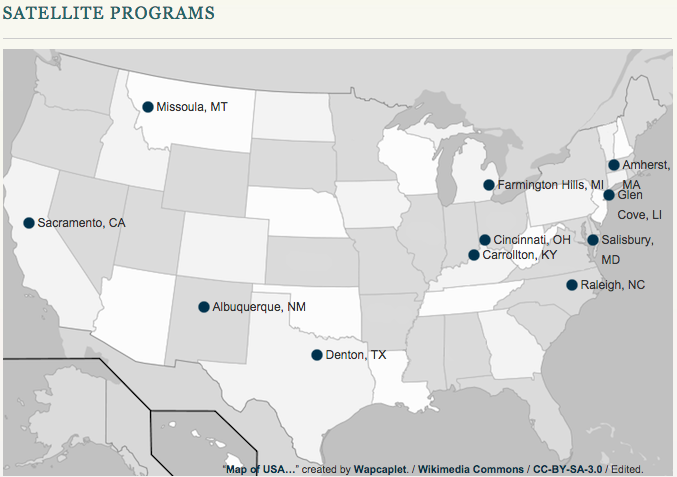 In addition to the summer program, the Library also offers a series of five-day satellite seminars. Graduates of the summer program in New York City facilitate these satellite seminars, bringing the skills and resources that they learned home to their local communities.
Echoes and Reflections has been a key component of many satellite seminars and will offer professional development at eight across the country this summer.
The Library's programs are available to educators who have prior experience teaching the Holocaust or focusing on social injustice in the classroom. Visit The Memorial Library's website for more information and a complete list of all 2015 satellite programs available nationwide.