Making Connections at the 2016 Wolf Conference
Each year, the Charlotte and Jacques Wolf Conference convenes a team of like-minded educators and passionate facilitators for a five-day professional development program in New York. Held July 11 - 15, the 2016 Wolf conference introduced 27 educators from across the country to Echoes and Reflections resources and a host of experts that provided tools, strategies, and the latest research in the field of Holocaust education for teachers to utilize in their classrooms.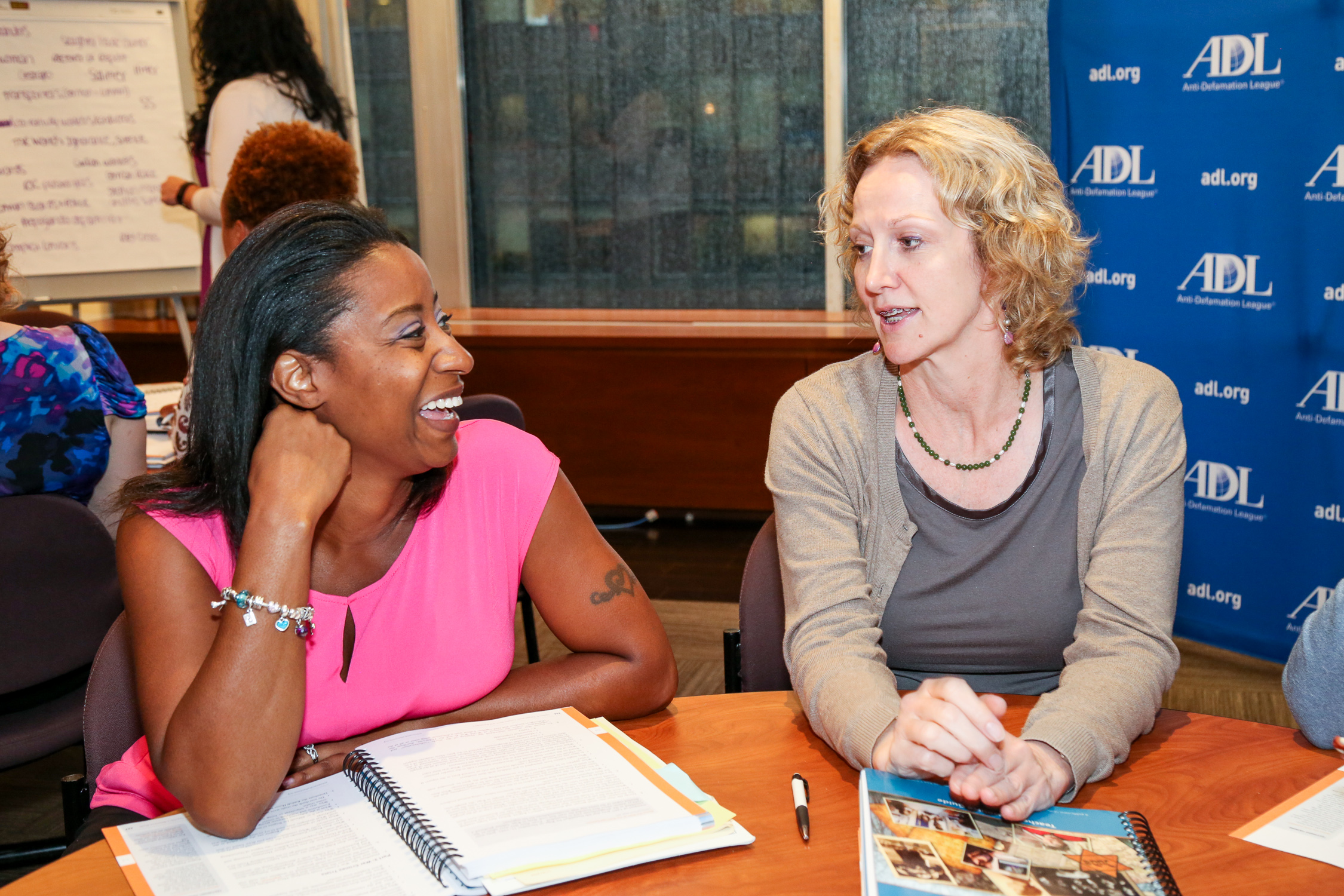 "Throughout the week, we were guided through the backbone of this conference: The Echoes and Reflections pedagogy and the extensive features of the Teacher's Resource Guide," Felicia Mode Alexander, an educator in New Jersey who has been teaching about the Holocaust for nearly ten years shared. "With care to bring us "safely in and safely out" of this sometimes overwhelming content, Echoes and Reflections' Project Director, Deborah Batiste, taught us about best practices for teaching about the Holocaust, integrating primary source materials, and the USC Shoah Foundation's IWitness resource for educators and students."
Highlights of the program included scholarly lectures, collaborative workshops, and the opportunity to meet with Holocaust survivors. Scott Miller, of the United States Holocaust Memorial Museum,` offered insight into his extensive research on the MS St. Louis and Kenneth Jacobson, ADL Deputy National Director, provided participants with an overview of the origins and uniqueness of antisemitism and discussed how it contributed to people participating in the Nazi atrocities or turning their backs on what was happening.
"In an increasingly divisive world, the importance of programs like Echoes and Reflections is invaluable to all educators," shared Mario Perez, a fifteen-year veteran educator in Illinois. "Working with immigrant teenagers that are new to the United States, some of whom have fled violence in their home countries, can make teaching the Holocaust an arduous but necessary endeavor. Echoes and Reflections has given me the tools to present material in a safe and effective way, with a focus on individual stories and moral dilemmas, that my students can connect with."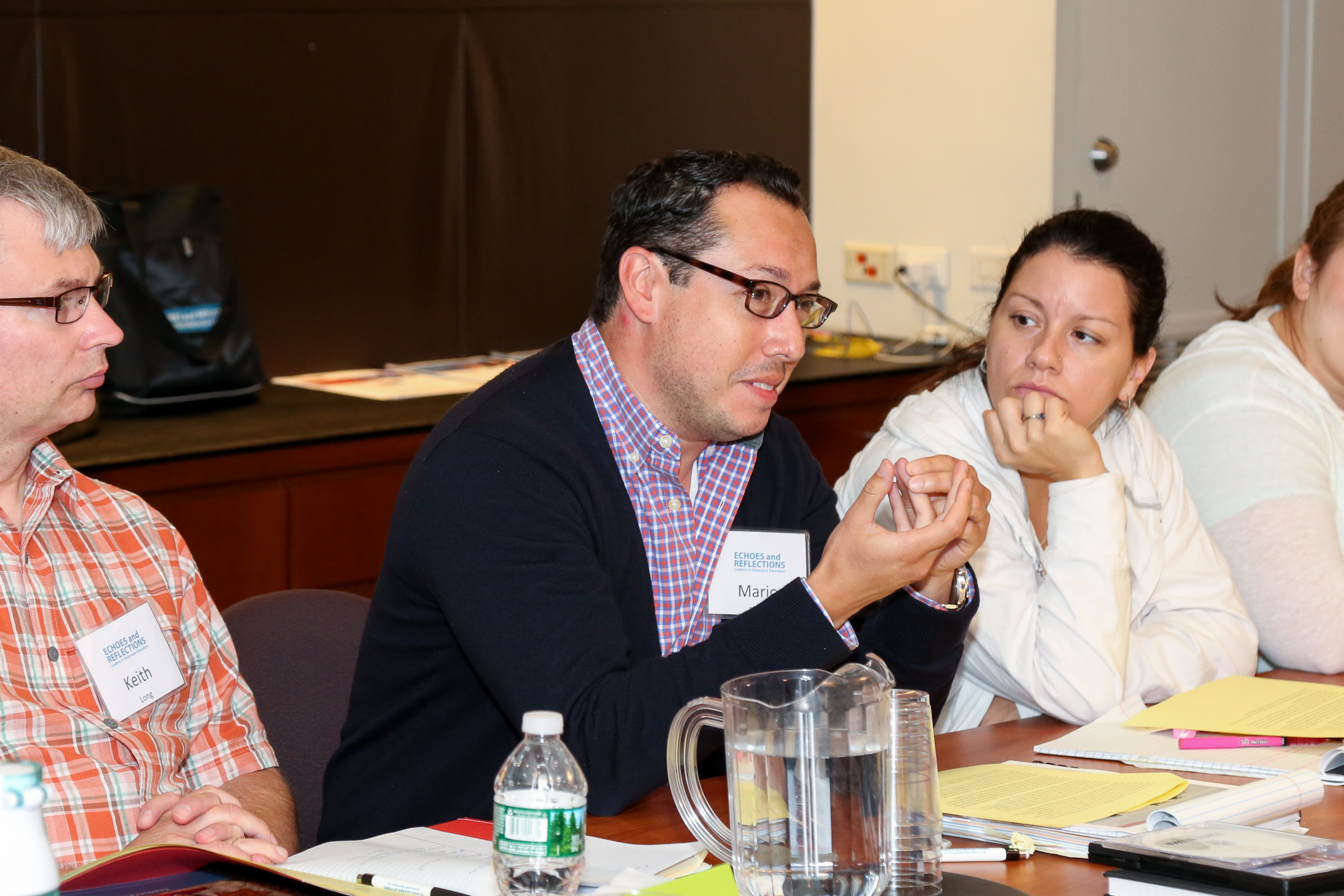 "Perhaps the most moving part of the Wolf Conference for me was when we saw Echoes and Reflections and IWitness videos of survivor testimony about liberation, paired with liberators' testimonies," Alexander shared. Using material from Lesson 8: Survivors and Liberators, facilitators provided an opportunity for participants to consider the importance of studying the political, legal, social, and emotional status of Jewish survivors as well as the role of the liberators following the defeat of the Nazis at the end of World War II.
"My father was a member of the US Army 9th Armored Division, which liberated two sub-camps of Flossenburg," said Alexander. "Dad was never able to speak much about his experience at the camps, and when he did it was very emotional for him, but what he did say was echoed in the testimony we saw of the American liberator."
For information on upcoming professional development programs visit the Echoes and Reflections program calendar.
Images courtesy of @ Michael Priest Photography