Teaching about Contemporary Antisemitism: Today, Tomorrow, and Into the Future
In March, the Anti-Defamation League released a study that reported a 34 percent increase in harassment, vandalism, and other hostile acts against Jewish people and Jewish sites in the United States in 2016. The first few months of 2017 have only seen this trend continue.
How can educators build on what students have learned about the Holocaust and support them in making meaningful connections between these historic lessons and what they are seeing today? You can begin by exploring the following resources:
Discover Making Connections
Build on what students have learned in Echoes and Reflections Lesson 2: Antisemitism and utilize the prompt in Making Connections that challenges student to prepare an argument for debate. Have one group argue that the United States government should prohibit the activities of groups and individuals that promote hatred, as in modern-day Germany where the dissemination of racist and antisemitic material is illegal. Have the other group argue that the First Amendment must be upheld.
Review the Anti-Defamation League's Audit of Anti-Semitic Incidents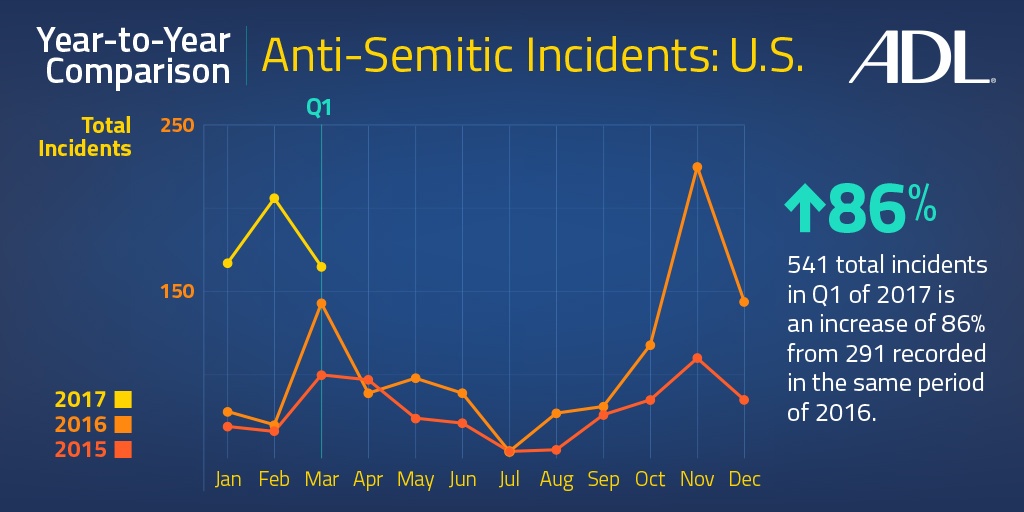 ADL reports that there has been a massive increase in the amount of harassment of American Jews, particularly since November, and a doubling in the amount of antisemitic bullying and vandalism at non-denominational K-12 grade schools. Have the students examine a breakdown of the numbers on a state by state basis and discuss the implications of the study with them.
Read "The Trump Administration's Flirtation With Holocaust Denial"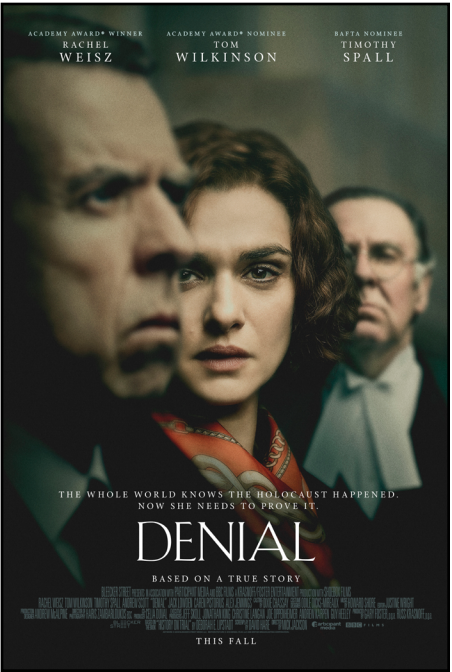 In this article, thought leader Deborah Lipstadt articulately unpacks the threatening misrepresentation of the Holocaust among contemporary leadership and in the media.  Additionally:
Explore the Contemporary Antisemitism Resource from Echoes and Reflections
Available on the Echoes and Reflections website, this resource provides examples of contemporary antisemitism worldwide, introduces students to individuals who refuse to be bystanders, and encourages all of us to respond to and prevent antisemitism and all forms of bigotry.
Please let us know what you think of these resources and tell us more about your experiences in the classroom here.