A Poem for Remembering
On Yom Hashoah― Holocaust Remembrance Day― we remember the six million Jews that were murdered in the Holocaust. Each year, on the anniversary of the Warsaw Ghetto Uprising, this day is set aside to remind us of the dangers of unchecked bigotry, hatred, and indifference.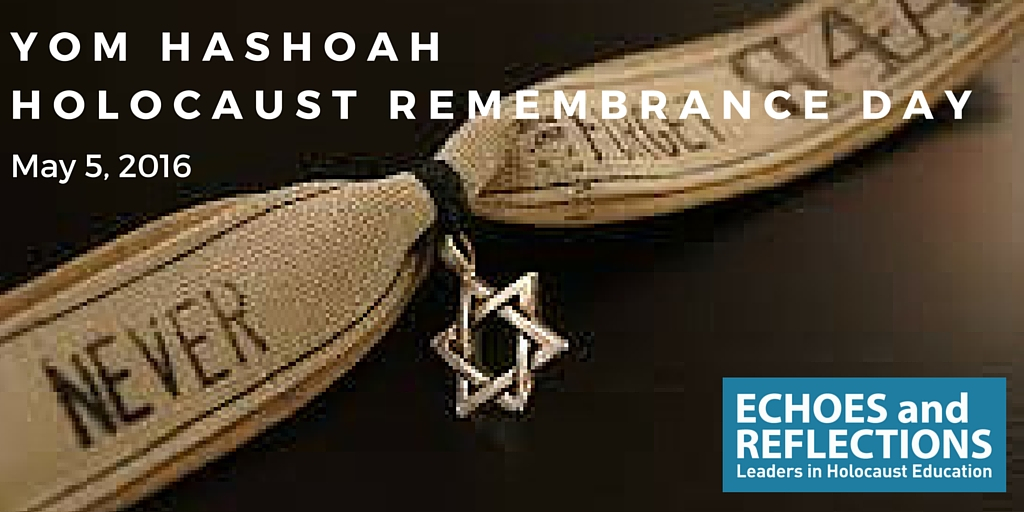 Engage students in a meaningful day of remembrance on May 5, 2016 using poetry written by two young people during their incarceration in the Lodz ghetto. Poetry can be a powerful teaching tool in creating emotional connections and deepening understanding among students. These words offer a glimpse into the loss and confusion these young people experienced.
In preparation, the New Educator Video Toolbox –The Ghettos offers a teaching pathway for using primary sources and highlighting individual experiences, specifically focused on the Lodz ghetto. The video provides educators with key historical context, methodological and pedagogical framework, and reinforces that despite severe overcrowding, starvation, disease, and grief, Jews did their utmost to retain their human dignity.
Invite students to read the following poems from Echoes and Reflections aloud:
This poem was written by an unknown girl who was left alone in the Lodz ghetto with her brother. Their fate is unknown, but it must be assumed that both brother and sister perished in the Holocaust.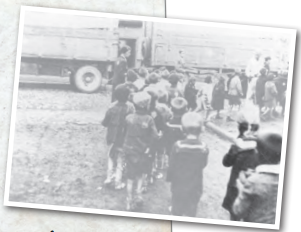 Childhood, precious days,
Alas, how few they were!
I will remember them as if in a fog.
Only in dreams at night can I
Identify days long gone.
Brief, brief is the happiness of a person in
this world of ours.
Reprinted with permission from Anonymous Diary, 0.33/1032, Yad Vashem Archives, 2. All rights reserved.
Avraham Koplowicz was born in 1930. As a child in the Lodz ghetto he worked in a shoemaker's shop. Koplowicz was taken to Auschwitz-Birkenau with his mother and father in 1944. Avraham was murdered in Auschwitz at the age of fourteen.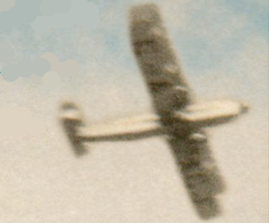 When I grow up and reach the age of 20
I'll set out to see the enchanting world.
I'll take a seat in a bird with a motor;
I'll rise and soar high into space.
I'll fly, sail, hover
Over the lonely far away world.
I'll soar over rivers and oceans
Skyward shall I ascend and blossom,
A cloud my sister, the wind my brother.
Reprinted with permission from Avraham Koplowicz, 0.48/47.B.1, Yad Vashem Archives, 2. All rights reserved.
Additional resources and approaches for commemorating Yom Hashoah with students are available in the latest Echoes and Reflections enewsletter. In addition, CEO of the Anti-Defamation League, Jonathan Greenblatt, offers his perspective on the moral les­sons of the Holo­caust and the importance of standing against hate in his latest blog. And, the USC Shoah Foundation has provided clips of testimony and IWitness resources to support educators in honoring victims of the Holocaust.