On the Road at Conferences in 2015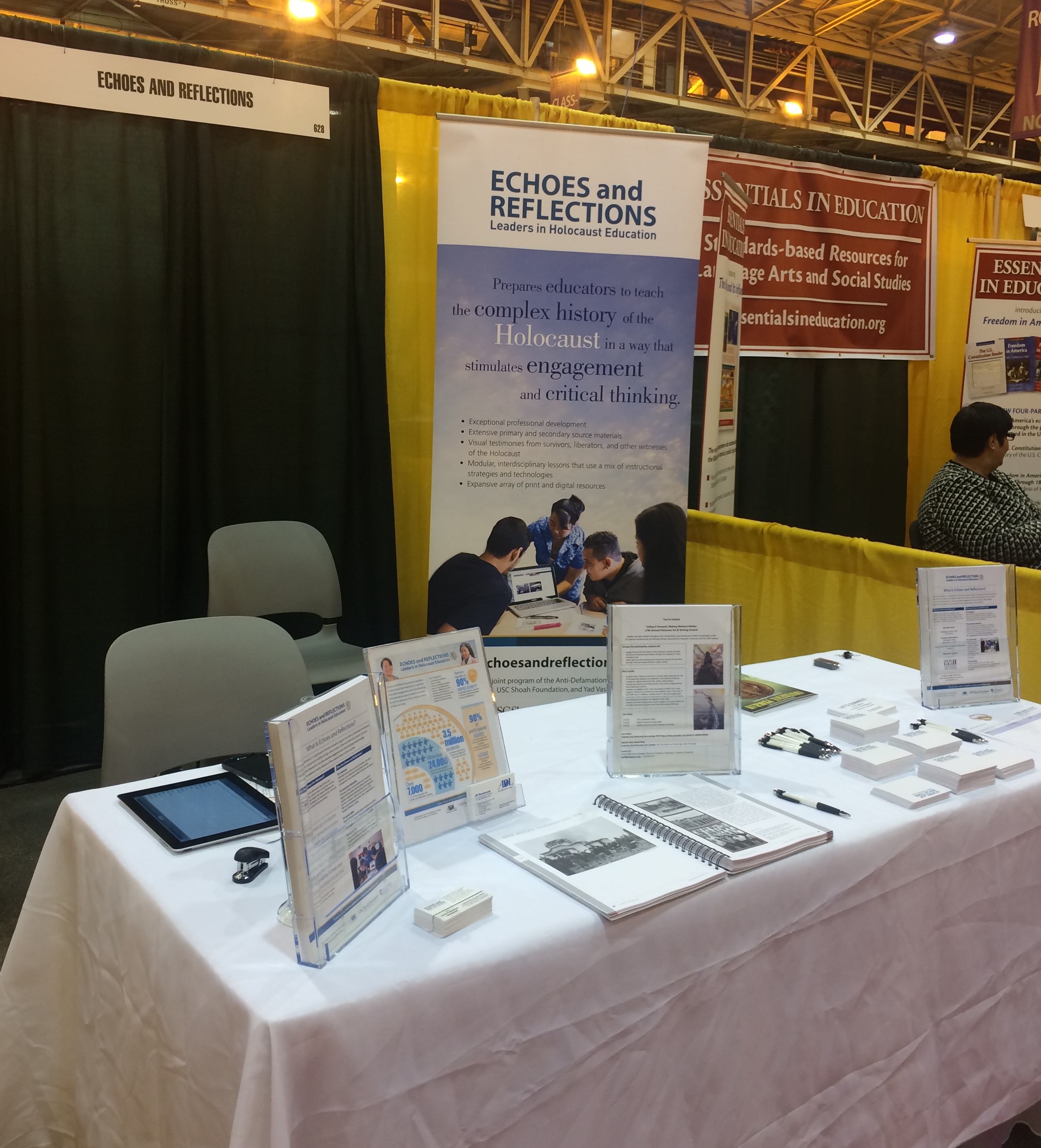 In October and November 2015, Echoes and Reflections staff and trainers met close to 1,000 enthusiastic and dedicated teachers at 12 educational conferences across the country.
Echoes and Reflections has participated in 29 national, state, and local association conferences throughout 2015, offering professional development opportunities to English/Language Arts teachers, Social Studies/History teachers, and librarians.
"It is exciting for us," Ariel Korn, Marketing Coordinator for Echoes and Reflections shared. "It is a privilege to have the opportunity to meet so many passionate Holocaust educators in the field, and share our enthusiasm about new Echoes and Reflections initiatives and resources!"
At the recent National Council for the Social Studies Conference, Echoes and Reflections offered a poster session, providing conference participants with a quick and engaging look into our Teacher's Resource Guide, primary source materials, and visual history testimony.
Exhibits included a guided exploration of new resources on the Echoes and Reflections website and attendees were offered a sneak-peek of what is in store for 2016, including two new opportunities: Our professional development program focused on teaching Night and the launch of an online professional development program that will provide an interactive and fully digital Introduction to Echoes and Reflections.
Look for Echoes and Reflections at National and State Conferences in 2016! Follow us on Twitter at @EchoesReflect to find out where we will be headed next.