Holocaust Educators Network at the Memorial Library in New York Brings Educators Together
The Memorial Library located in New York City was originally the residence of Olga Lengyel, one of the first Holocaust survivors to publish a book telling the story of her experience: Five Chimneys: A Woman's True Story of Auschwitz.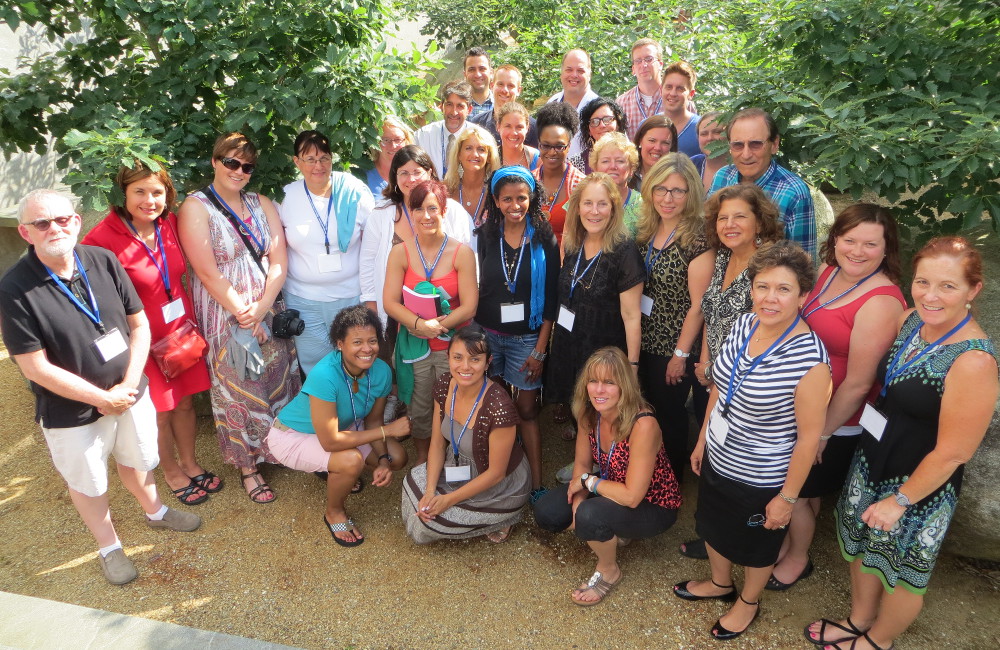 Today, the library is home to the Holocaust Educators Network (HEN), a division of the Memorial Library and a long time partner of Echoes and Reflections, providing a unique, inquiry-based program for educators that was created in 2005 by Dr. Sondra Perl with the Board of the Library. This program offers a 12-day summer seminar, in which teachers are encouraged to think creatively and collaboratively about how to teach the Holocaust and more recent genocides. Participants become adept at guiding students through difficult material and explore how writing, dialogue and inquiry can help motivate action.
Officially launched in 2006, the seminar was originally aimed at English teachers, many of whom were familiar with Holocaust stories and literature, but were often less familiar with the history and context. Realizing that history is an essential component of understanding the Holocaust and inspiring exploration of the subject area for students, HEN partnered with Echoes and Reflections, which has since been an integral partner.
Throughout the 12 days, educators meet Holocaust survivors, visit museums, receive a full Echoes and Reflections training and work in curriculum groups to collaborate and share great ideas that work well in classrooms. On Friday night, participants attend a Shabbat service at a local synagogue and enjoy a Shabbat dinner in order to better understand two of the central rituals of Jewish life. Time is also spent thinking about the identities each teacher brings to the seminar and discussing how Nazi Germany used identity in exercising power and manipulating people. A strong emphasis is placed on relationships, thinking about human nature and how educators can bring what they learn at the seminar back to their students, schools and communities.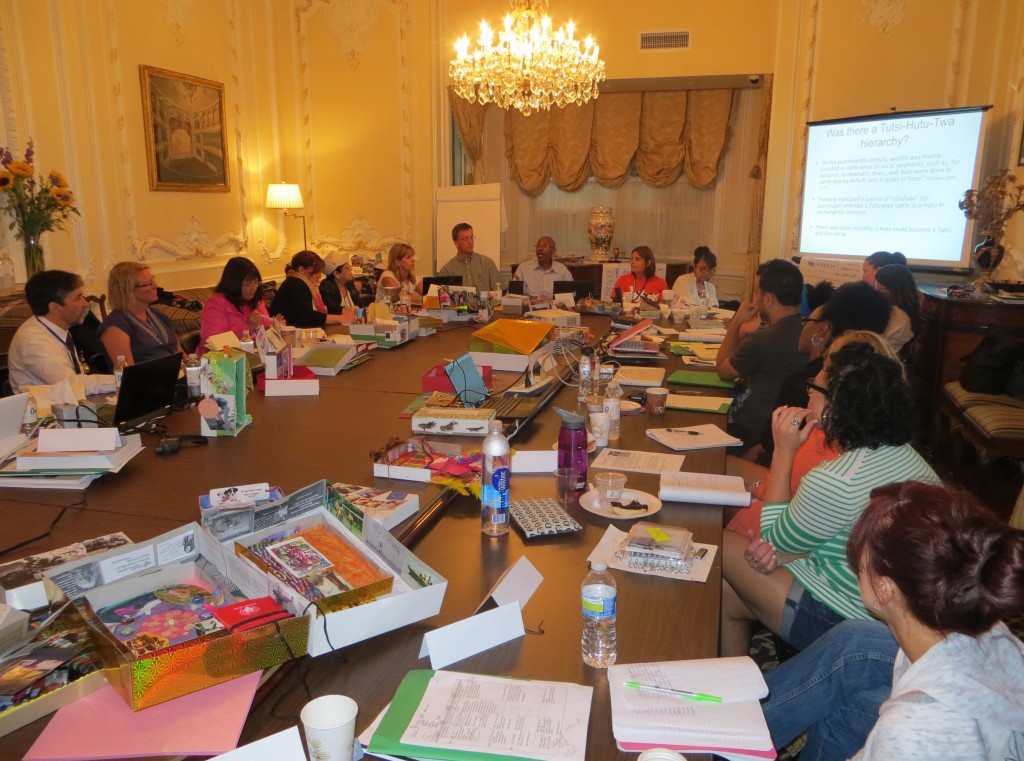 Since not all teachers in the United States can attend the seminar in New York, the Memorial Library has instituted a satellite program: five-day seminars based on the HEN model that are offered in thirteen states. Most also include an introduction to Echoes and Reflections resources.
In addition, mini grants of up to $1,000 are available for participating educators looking to bring special projects to their classroom or community. This can include bringing a survivor to speak, ordering books, and more. Visit the special projects library for more information on mini grants.
In the last eight years, the summer seminar has reached educators in 45 states. Participants join a comprehensive seminar, receive a small stipend, free housing at Columbia University and round trip airfare. Applications for the summer of 2015 are available here and will be due March 1, 2015.
Proposed 2015 satellite seminar dates and locations:
The Memorial Library Summer Seminar in New York City: June 20-July 2
Chico, California: June 22-26
Athens, Georgia: June 22-26
Salisbury, Maryland: July 19-24
Farmington Hills, Michigan: July 13-18
Missoula, Montana: July 19-25
Lincoln, Nebraska: June 22-26
Albuquerque, New Mexico: June 15-19
Raleigh, North Carolina: June 23-27
Athens, Ohio: June 8-13
Denton Texas: July 19-24
Other dates for seminars in Kentucky and Massachusetts to be announced at a later date