BLOG


For me, like nearly every other teacher in the United States, March 11th was a fairly regular day. That week, my students had competed in their regional National History Day competition and my juniors had gone on a field trip to nearby Monticello. Although it was a Wednesday, I had scheduled time off for the next two days and told my students to have a great rest of their week at Staunton High School and that I would see them on Monday. Little did I know, it would be the last time I would see them for the 2019-2020 school year - at least in person.
View more +
The next morning, I received notification early on that an appointment I had in Northern Virginia had been canceled due to accelerating COVID-19 cases in that area. As Thursday turned into Friday, as a Department Chair, I found myself in frequent contact with my Principal regarding possible release to spring break one week in advance. Still, nothing was certain, and it wouldn't be until 2:40 PM on Friday, March 13th.
Staunton's initial plan was to add an additional week onto spring break; however, on the first day of our "official" spring break, we received word that Governor Ralph Northam would be canceling traditional schooling for the remainder of the year. I knew that this would be a challenge for my colleagues and myself and quickly switched into planning mode. Additionally, as a regional consultant for Echoes & Reflections, I also began to think about how I could assist the school districts in my region to meet the challenge of delivering effective Holocaust instruction in this unfamiliar setting.
In my time teaching virtually, I have experienced a lot of highs and lows. My colleagues and I all missed interacting with our students in-person, and we spent many hours mourning for their lost opportunities. We also worried about those young people who live in less than ideal home-situations, and for whom school was a refuge. We deeply cared about finding ways to help our students and colleagues navigate life in quarantine. Yet, these experiences have forced me to grow as an educator and more importantly, as a human being, and to recognize "silver linings" in the midst of an overwhelming situation.
Overall, despite the craziness of the time, I have seen many students eager and ready to "take the reins" to keep learning and to pursue their intellectual and emotional curiosity in new and exciting ways. This includes hearing from an African-American student who encountered liberator Leon Bass' USC Shoah Foundation IWitness testimony, and who shared that this was the first time she has seen "someone like herself" represented in this era of history. His impact went well beyond his experience in the Holocaust and translated into a voice of inspiration for this young person and several of her peers. Curious to learn more about African-American liberators, she asked for other testimonies to review. In many ways, the bravery and strength showcased by my students during this turbulent time was inspiring and gave me continued hope that despite the countless losses, humanity would ultimately survive in spirit and fortitude.
Another powerful moment for me was the opportunity to help a first-year colleague tasked to teach about the Holocaust for the first time via a virtual setting. He has a strong background for someone in his first semester of teaching and knew that he needed to take careful steps but was not exactly sure how to navigate the situation. Echoes & Reflections provided the perfect pedagogy and resources through which to guide him in structuring a meaningful educational experience for his sophomores, and he ultimately ended up sharing it with other colleagues because he knew it was working well. Even though I was physically distant from my colleagues, I was grateful that I still had the power to support others to succeed.
This time is also about seizing new opportunities to learn and build community with my educator colleagues. The quarantine has allowed us to rethink professional development and explore "in-person" virtual opportunities at a deeper level. My participation in the Holocaust and Jewish Resistance Teacher's Program partnership allowed me and nearly 50 other educators to reunite without the cost of travel expenses and extended time away from families and work. We spent an incredible three hours learning together about Jewish Resistance during the Holocaust and further discovering how we can connect our students with this content in a virtual setting.
As we end the 2019-2020 school year, in many ways we also say goodbye to a distant world. Education will likely look different as we move forward and we will need to keep innovating, be willing to leave our own comfort zones, and take some risks. Nevertheless, I am hopeful that these unknowns, guided by our collective strength and dedication to this field, will unequivocally lead to success and allow us to positively impact our students' futures.
About the Author: Jennifer Goss is a Social Studies teacher at Staunton City Schools in Staunton, VA where she has taught since 2012.
---


The following is a reflection from Leah Warshawski, producer and co-director of the award-winning film about Holocaust Survivor Sonia Warshawski, Big Sonia. Leah will be joining an Echoes & Reflections Connecting Communities webinar in July to introduce the film to educators for their use in the classroom.
View more +
At this time when we are struggling through a global pandemic impacting our lives in the most profound and difficult ways, people are looking for models of resilience, unity, empathy, and hope. Sonia Warshawski, a 94-year old Holocaust survivor and my grandmother, is that kind of model.
In my film, Big Sonia, I sought to capture all of these emotions as Sonia shares her experiences with students, inmates, and her community - all from a small tailor shop in the bottom of a dead Kansas City mall.  While the film is a poignant story of generational trauma and healing, it also offers a funny portrait of the power of love to triumph over bigotry, and the power of truth-telling.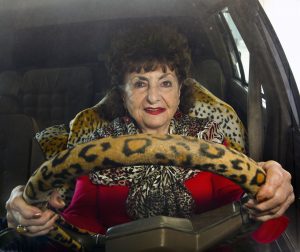 As I believe all teachers hope to achieve when they teach young people about the Holocaust or other atrocities in history, we wanted this film to inspire positive change in the world.  That is why we ask viewers to spread the #SoniaEffect – to share what happens after people see the film and are fueled to action. Big Sonia has inspired people in ways we never imagined. Deeply moved by the film's message, the Mayor of Kansas City declared an annual "Big Sonia Day" on December 21 to remind everyone of the power of kindness.
Making and distributing films is not for the faint of heart, but what keeps me motivated is the profound reactions from students.  One example was from 14-year-old Luke, who shared,
"My favorite part was seeing how she brought vulnerability to the students.  It is hard to be vulnerable as teenagers.  She showed them that they should stand up for each other and value differences in their self and their classmates."
Big Sonia has become our way to open important and difficult conversations, and the project has become our beacon of hope when the world around us doesn't seem to make sense. With antisemitism and hatred on the rise in so many communities and across the globe, there has never been a more important time for this film, its themes, Holocaust education, and for Sonia herself.
With the onset of the COVID-19 pandemic Sonia was forced to close her tailor shop and stay at home. Her attitude towards her enforced confinement is a model for all of us when she says in a recent voicemail,
"I am still a free bird. I am not in the camps. I am not in the gas chamber. So, I am not scared…we will make it."
Sonia's powerful words bring comfort and perspective during this time of social distancing and give us the opportunity to re-examine connection, prioritize relationships, and ask: who do you want to spend time with and how do you want to spend your days? Sonia reminds us that we're all connected just by being human, and that we should always choose love over hate, no matter our circumstances.
Learn more about Big Sonia and how the film can support Holocaust education:
Educators are invited to join Leah on July 16 at 4 PM EST for a webinar. Registered educators will receive a link to watch the 45-minute educational version of the film in advance and will receive a 50% discount to purchase the film and educational resources after participation.
After watching the film, students can engage in this Big Sonia IWitness activity from USC Shoah Foundation to reflect on the power of personal testimonies.
Kansas City area educators can register for a Big Sonia virtual program on June 10th hosted by the Midwest Center for Holocaust Education here.
About the author: Leah Warshawski is an Impact Producer / Director with over 20 years of experience in the film / video industry. Learn more about her work here: www.inflatablefilm.com
---


...feels different this year. As we prepare to honor Holocaust Remembrance Day (beginning the evening of April 20 through sundown on April 21) an unprecedented global health crisis unfolds. In many ways, tragedies can bring out the best in humanity. However, historically, such crises can also lead to an increase in scapegoating, xenophobia, and hurtful or damaging rhetoric. Today, as COVID-19 continues to affect us all, ADL has documented a rise in these behaviors, specifically against Jewish and Asian American and Pacific Islander communities in the U.S. Teaching about the dangers of unchecked hate and antisemitism, both past and present, remains paramount.
View more +
Yet, in these dark times we are hopeful. We believe that one of the most effective ways to combat antisemitism and other forms of hate is through a deep understanding of the history behind these harmful attitudes and how they continue to influence our world today. Yom HaShoah, a call for remembrance, presents a meaningful opportunity for educators to help their students reflect on the past in order to build a positive and peaceful present and future. And, although you may not be in your regular classroom or have the ability to physically make a school trip to a memorial or museum, you can still honor this day and positively impact students with lessons from the Holocaust.
How can we remember the victims of the Holocaust during this turbulent time?
Teach the Human Story
Teaching the human story of the Holocaust is one of Echoes & Reflections key pedagogical principles, as it can have a profound impact on students' connection to this event. Fostering empathy through personal stories is especially essential during this unsettling period of uncertainty and separation. We encourage educators to commemorate this upcoming day of remembrance by sharing visual history testimony from Holocaust survivors and witnesses with students, all of which are found in our lesson plans. Each testimony is accompanied by guiding questions to support student reflection and comprehension. The testimony of survivor Henry Oertelt in our Contemporary Antisemitism Unit is particularly powerful, as he states:
"I am the prime example of what can happen when no one speaks up against prejudice."
Poignant words like Henry's help students understand the importance of being an ally and work to make the world a better place.
Human stories are not only found in visual history testimony, but can also be accessed through works of poetry, art, photographs, and other artifacts from the Holocaust, also found in our lesson plans. These primary sources act as powerful tools to enrich students' understanding of this history and can compel them to make change.
Engage with The Power of Community
Many of our friends at local Holocaust Museums and Centers, who would normally host in-person commemorative events for Yom HaShoah, have shifted to online ceremonies. We encourage you and your students to connect with others by participating in virtual commemorations offered by these institutions in your area. Additionally, we invite you to join our Partner Yad Vashem, the World Holocaust Remembrance Center's live broadcast marking the start of Holocaust Remembrance Day on 4/20 as well as their virtual name-reading campaign on 4/21 to record the name reading of a Holocaust victim and share the video on social media.
Even during this deeply difficult time, we still have the power to work towards change and connect with our communities. On Yom HaShoah, by looking towards the past we can support our youth to examine the present and build a more secure and peaceful future. Through remembrance we can inspire positive action.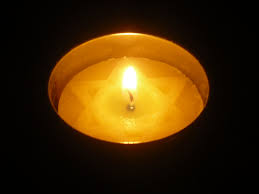 ---




PREVIOUS POSTS
GET INVOLVED
FAQs
PRIVACY POLICY
Echoes & Reflections is committed to privacy. This privacy policy discloses our information gathering and dissemination practices for this website: www.echoesandreflections.org.
This site contains links to other sites. Echoes & Reflections is not responsible for the privacy practices or the content of such Web sites. This privacy statement applies solely to information collected by echoesandreflections.org.
GENERAL INFORMATION COLLECTION AND USE
Echoes & Reflections is the sole owner of the information collected on this site. We will not sell, share, or rent this information to others in ways different from what is disclosed in this statement. We collect information from our users at several different points on our website.
COOKIES AND WEBSITE ANALYTICS
Our site uses 'cookies'. A cookie is a piece of data stored on the user's hard drive containing information about the user. Usage of a cookie enables us to track and target the interests of our users to enhance the experience on our site, but is in no way linked to any personally identifiable information while on our site. If a user rejects the cookie, they may still use our site. The only drawback to this is that the user may be limited in some areas of our site (for example, certain surveys or other such activities).
We use Google Analytics to collect information about visitor traffic and behavior. This allows us to identify usage trends and to improve the performance and content of our websites.
We do not use this tool to collect or store your personal information, and it cannot be used to identify who you are. You can use the
Google Analytics Opt-Out Browser Add-on
to disable tracking by Google Analytics.
We currently do not use technology that responds to do-not-track signals from your browser.
VARIOUS REGISTRATIONS
To receive certain updates, enroll in certain programs, or use certain features of our website, a user may have to first complete a registration form. During registration a user is required to give their contact information (such as name and e-mail address). This information is used to contact the user about the services on our site for which they have expressed interest.
NEWSLETTER
If a user wishes to subscribe to our newsletter, we ask for contact information such as name and e-mail address.
ORDERS
Our site uses an order form for customers to request certain products. We collect visitor's contact information (such as name, e-mail, and address). Contact information from the order form is used to send information about Echoes & Reflections to the users of our website. The customer's contact information is also used to get in touch with the visitor when necessary. This information is not shared or resold in any circumstance except as may be required by law.
Users may opt-out of receiving future mailings; see the choice/opt-out section below.
SHARING
We may share aggregated demographic information with our partners. This is not linked to any personal information that can identify any individual person.
We use an outside shipping company to ship orders. These companies are contractually prohibited from retaining, sharing, storing or using personally identifiable information for any secondary purposes.
We may partner with third parties to provide specific services. When a user signs up for these services, we will share names, or other contact information that is necessary for the third party to provide these services.
These parties are contractually prohibited from using personally identifiable information except for the purpose of providing these services.
SECURITY
Our website has security measures in place to protect against the loss, misuse and alteration of the information under our control. This includes a firewall and 24 hour monitoring of site activities by our hosting service provider as well as 128-bit SSL encryption (where allowable by law) on all transaction oriented operations between you and Echoes & Reflections via our transaction service provider. While we use SSL encryption to protect sensitive information online, we also do everything in our power to protect user-information off-line. All of our users' information, not just the sensitive information mentioned above, is restricted in our offices. Only employees who need the information to perform a specific job (for example, our billing clerk, a customer service representative, or database administrator) are granted access to personally identifiable information. Any time new policies are added, our employees are notified and/or reminded about the importance we place on privacy, and what they are required to do to ensure our customers ' information is protected. Finally, the servers that we use to store personally identifiable information on are kept in a secure environment.
CHOICE/OPT-OUT ONLINE & OFFLINE
The following options are available for removing information from our database to discontinue receiving future communications or our service.
1. You can unsubscribe or change your e-mail preferences online by following the link at the bottom of any e-mail you receive from Echoes & Reflections via HubSpot.
2. You can notify us by email at
info@echoesandreflections.org
of your desire to be removed from our e-mail list or contributor mailing list.
CONTACTING THE WEB SITE
If you have any questions about this privacy statement, the practices of our website or your interactions with the website, please send email us at
info@echoesandreflections.org
NOTIFICATION OF CHANGES
If we decide to change our privacy policy, we will post those changes here so our users are always aware of what information we collect, how we use it, and the circumstances, if any, we disclose it.
RESOURCE OVERVIEW
Echoes & Reflections delivers value to both experienced Holocaust educators who are supplementing their curricula and to teachers new to Holocaust education. Learn how to engage further with the important work of Echoes & Reflections by signing up
here.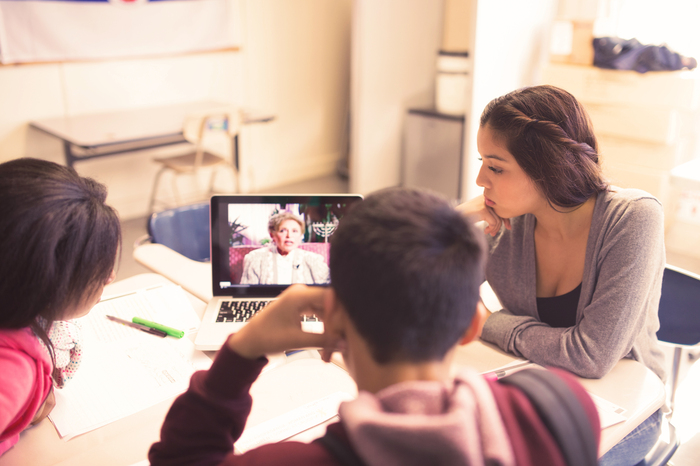 Third a Content