Remembrance and Learning at Yad Vashem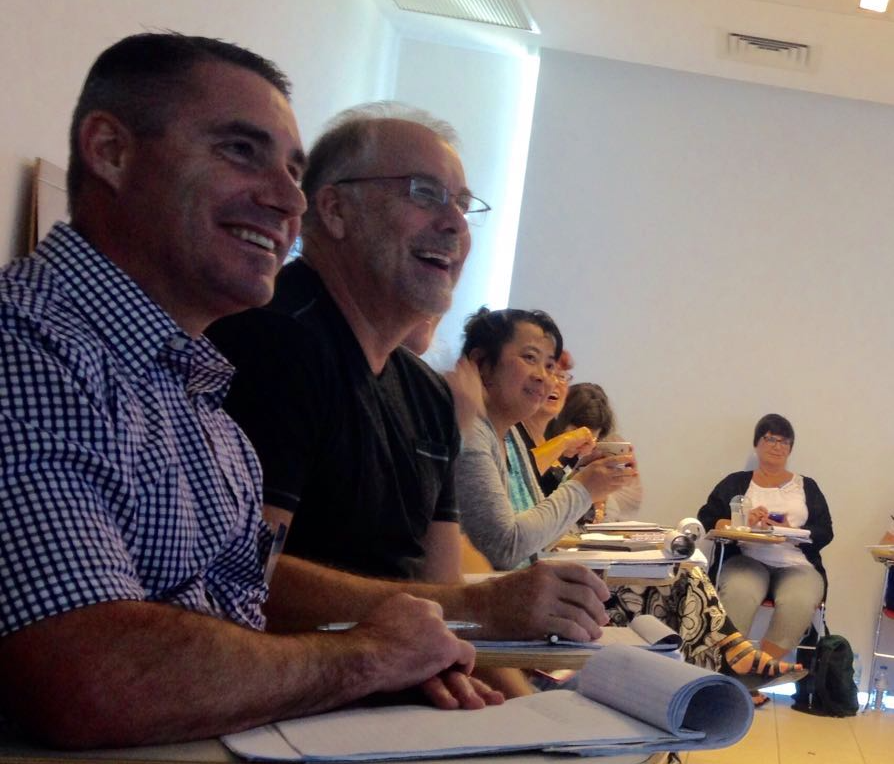 The 2016 Echoes and Reflections Advanced Learning Seminar, a rigorous professional development opportunity, brought together 22 educators from 13 states to engage in a deep exploration of Holocaust education at Yad Vashem in Israel.
Globally recognized as a leader in Holocaust education and research, the team at Yad Vashem organized an ambitious ten-day agenda of intensive, immersive learning among artifacts, memorials, and archives. Expert scholars challenged participants to think critically and strategically about how to approach this topic with students.
The following three participants share highlights of their experience and reflect on the impact this program will have on their teaching about the Holocaust.
---
If we don't take care of each other, who will?
Brandi Calton is an English and electives teacher at Amelia High School in Loveland, Ohio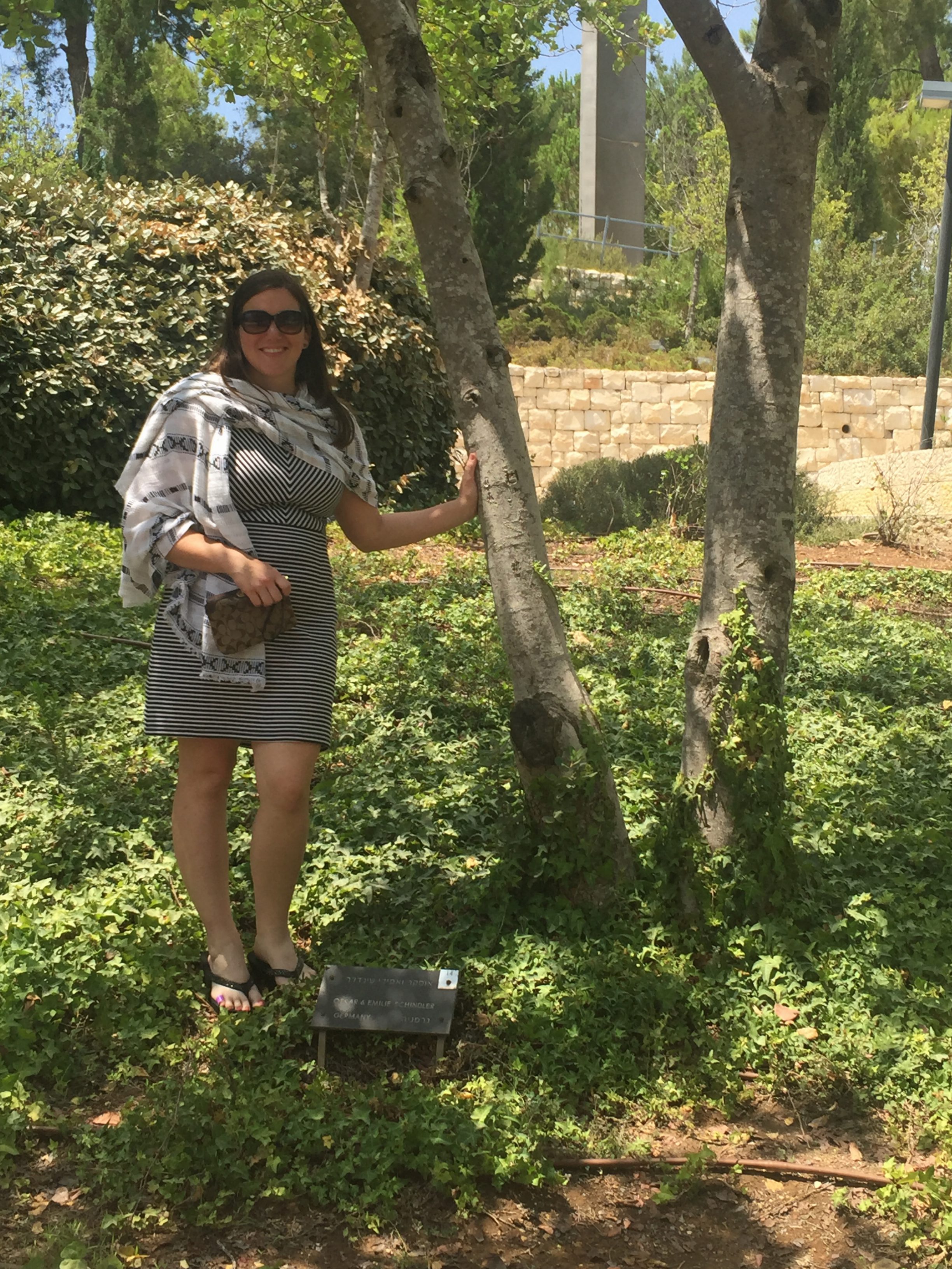 Studying at the Echoes and Reflections seminar at Yad Vashem has completely changed me professionally and personally.  Having the privilege to learn from the world's best Holocaust scholars, they all shared the same philosophy: That the complexity of the Holocaust is vast and will continue to produce more questions than answers.
Dr. David Silberklang asked the question, "What did the world know at the time of the Holocaust?" That struck me for a few reasons. As both a student and a teacher, I was always told one of two things: either the world knew what was happening but didn't really care because antisemitism was not exclusive to Europe, or that nobody really knew what was going on. I've always accepted these answers without much thought, probably because I wanted the answer to be black and white, much like our students do.
Dr. Silberklang's lecture illustrated what a complex dilemma the Holocaust presented for the world. The world was at war and the decisions that were made can be analyzed using two different arguments: Information vs. Knowledge and Willingness vs. Ability.
As he ran through the details of each, I couldn't help but realize that as a human race, we may never have black and white answers to such atrocities, and the more information we receive, the larger this gray area of unanswerable questions grows. Despite the amount of knowledge and Holocaust education, genocide is still occurring in certain areas of the world…. Why? Why have human rights become this gray area of unanswerable questions and solutions when the darkest part of human history can now be analyzed in hindsight? Haven't we learned anything?
Werner Coppell, a Holocaust survivor who recently passed away, always said, "Stand up against hatred, even if it does not affect you."  If I could choose one thing to teach both my students and my own children, it would be to stand up for themselves and those around them.  My instructors at Yad Vashem taught me many things, and probably left me with more questions than answers. But the question we should all be asking ourselves is, if we as humans don't take care of one another, who will?
---
Instead of talking about millions of victims… see the individual
Sarah Brown is an English teacher at AuSable Valley Middle School in Peru, New York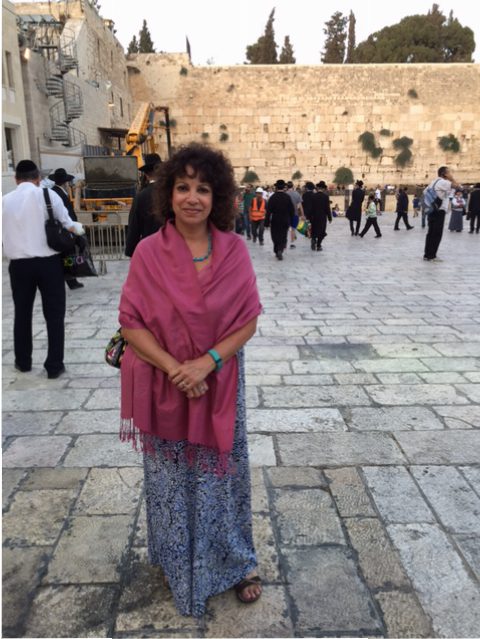 My time at Yad Vashem during the Echoes and Reflections Advanced Learning Seminar was an experience that will continue to resonate with me for a long time. It is difficult to put into words how much being at Yad Vashem, hearing lectures from experts, and absorbing the culture of education has changed me as a person and as a Holocaust teacher. But, I think the biggest change in my teaching will be the new understanding of the importance of viewing the individual experiences of survivors and victims of the Holocaust. Instead of talking about the millions of victims and the statistics of the Holocaust, I hope to get my students to see the individual people, the one among the millions. Using more testimonies in my teaching is one way I hope to do this.
A topic that stood out for me during the seminar was the effect that the Holocaust had on women and families. Women were forced into roles they had never been in before, including working outside their homes, and the struggle for women to survive without their husbands forced them to face "choiceless choices." My heart ached as we discussed choosing between caring for a sick child and going to the job that they needed for survival. This gave me a new, deeper understanding of the utter misery that these women and their families faced and a new perspective on the Holocaust that I will share with my students.
---
Finding Light among the Darkness
Anna O'Brien is an 8th grade Social Studies and religion teacher at Holy Trinity Catholic Middle School in Charlotte, North Carolina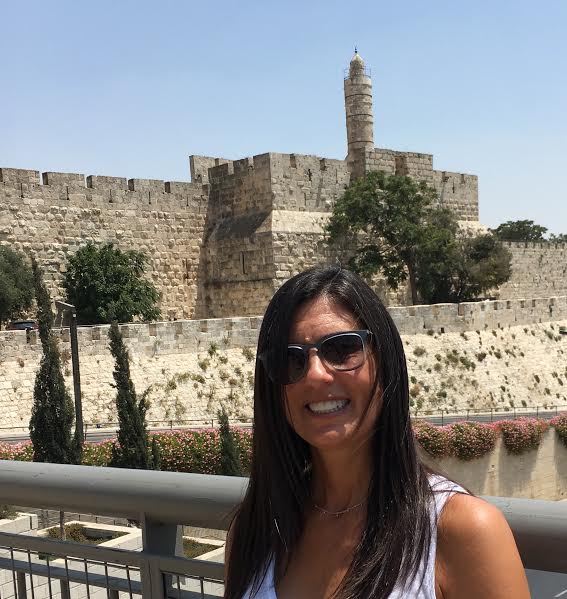 In stepping off the bus at Yad Vashem and setting foot on the Mount of Remembrance, I began a transformative journey in my development as a Holocaust educator. The entire campus at Yad Vashem was integral to the experience, as our guided tours of the Holocaust History Museum, Art Museum, Children's Memorial, and The Center for Reflection deepened our understanding and facilitated our ability to make connections that complemented the academic presentations from internationally renowned scholars. Friendships were forged among participants that will continue on as we support one another in our shared mission to provide responsible and meaningful Holocaust education for our students.
The greatest challenge I have had teaching about the Holocaust is identifying the light in the darkness of this unprecedented event. The sessions in which Shani Lourie depicted cultural life in the Vilna ghetto, Liz Elsby shared works of art created during and after the Holocaust, and Sheryl Ochayon described the actions of The Righteous Among the Nations, provided concrete and useful tools and strategies that I will transfer directly to the classroom. The seminar's lens focused on identifying the shafts of light shining through, in the actions of individuals and communities struggling to maintain the humanity of the Jewish people in the face of Nazi perpetrators and collaborators so desperate to destroy it.
The Echoes and Reflections Advanced Seminar at Yad Vashem has profoundly impacted me both professionally and personally. I feel better equipped and I am affirmed in my vocation to honor the victims, to bear witness, and to uphold the commitment of Yad Vashem to find light among the darkness: "And I shall give them in My house within My walls a memorial and a name…that shall not be cut off" (Is.56:5), and inspire my students to do the same.