Echoes and Reflections Offers Double-Header Enhanced Learning Opportunity in Tulsa
Last week's Summer Institute in Tulsa, Oklahoma featured a full day introduction to Echoes and Reflections along with two Enhanced Learning Opportunities (ELO's). The Summer Institute, housed at the Jewish Federation of Tulsa, hosted 51 educators from Oklahoma and Northwest Arkansas for a three day, in-depth seminar providing educators cutting edge resources on Holocaust education.
"We have important lessons to learn from the Shoah and if we learn these lessons well it can really have an impact on us and on our kids," says Suzie Bogle, Director of Holocaust Education at the Jewish Federation of Tulsa. Since taking on this position in 2013, Bogle formalized the Summer Institute into what is now an annual professional development opportunity for local educators.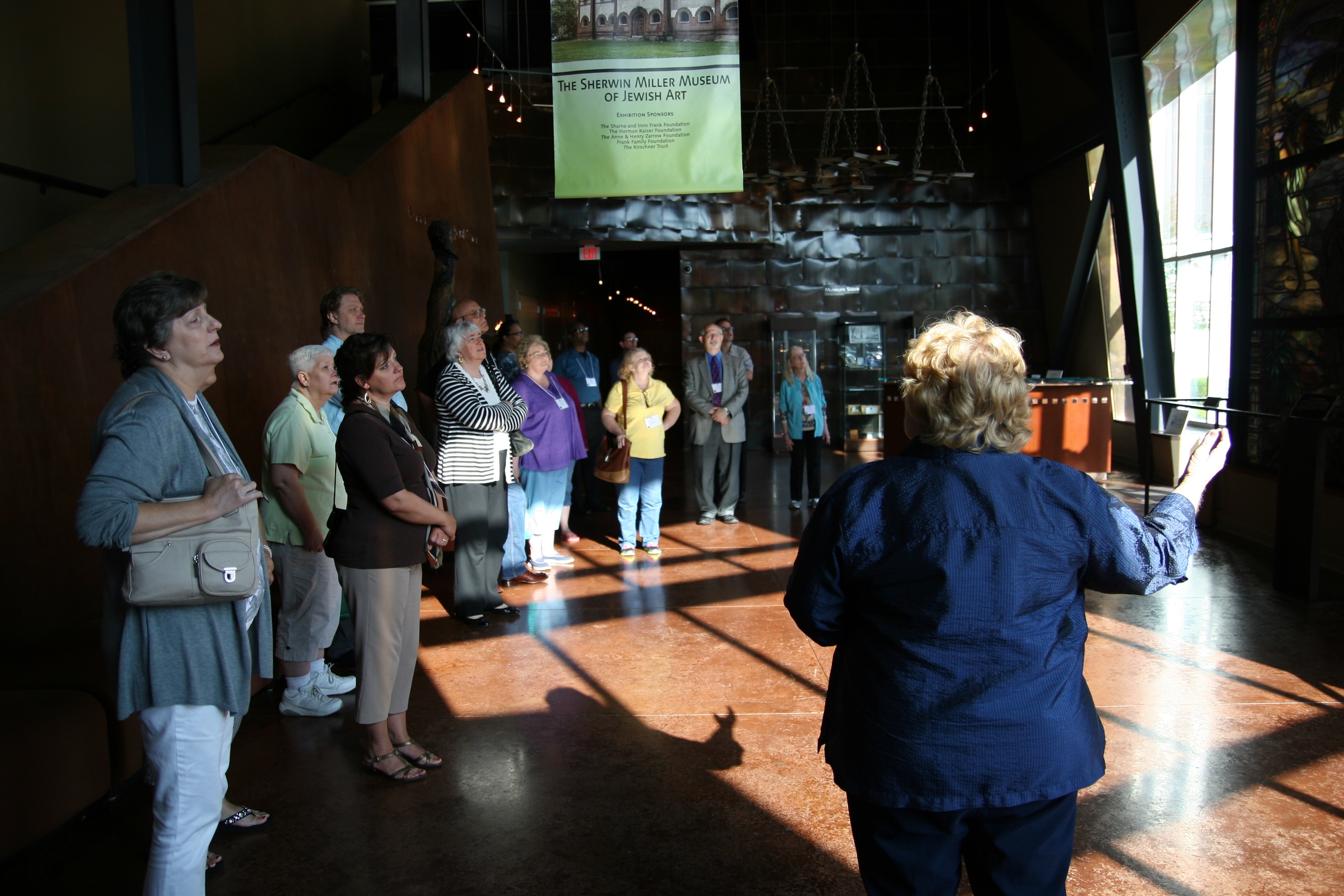 Bogle works closely with Eva Unterman, a Holocaust survivor who lives in Tulsa and founded the Council for Holocaust Education 18 years ago. The two women first met in Bogle's son's 8th grade classroom where Unterman had been invited to speak. She talked about her experiences living in the Lodz ghetto, arriving at Auschwitz, and the confusion she and her family felt in the aftermath of the war. "I was utterly fascinated," Bogle said of this first meeting with Unterman. "The experience has changed my life. In many ways, Eva is the life and soul of the work we do in Tulsa and the inspiration to teach this history in an impactful way."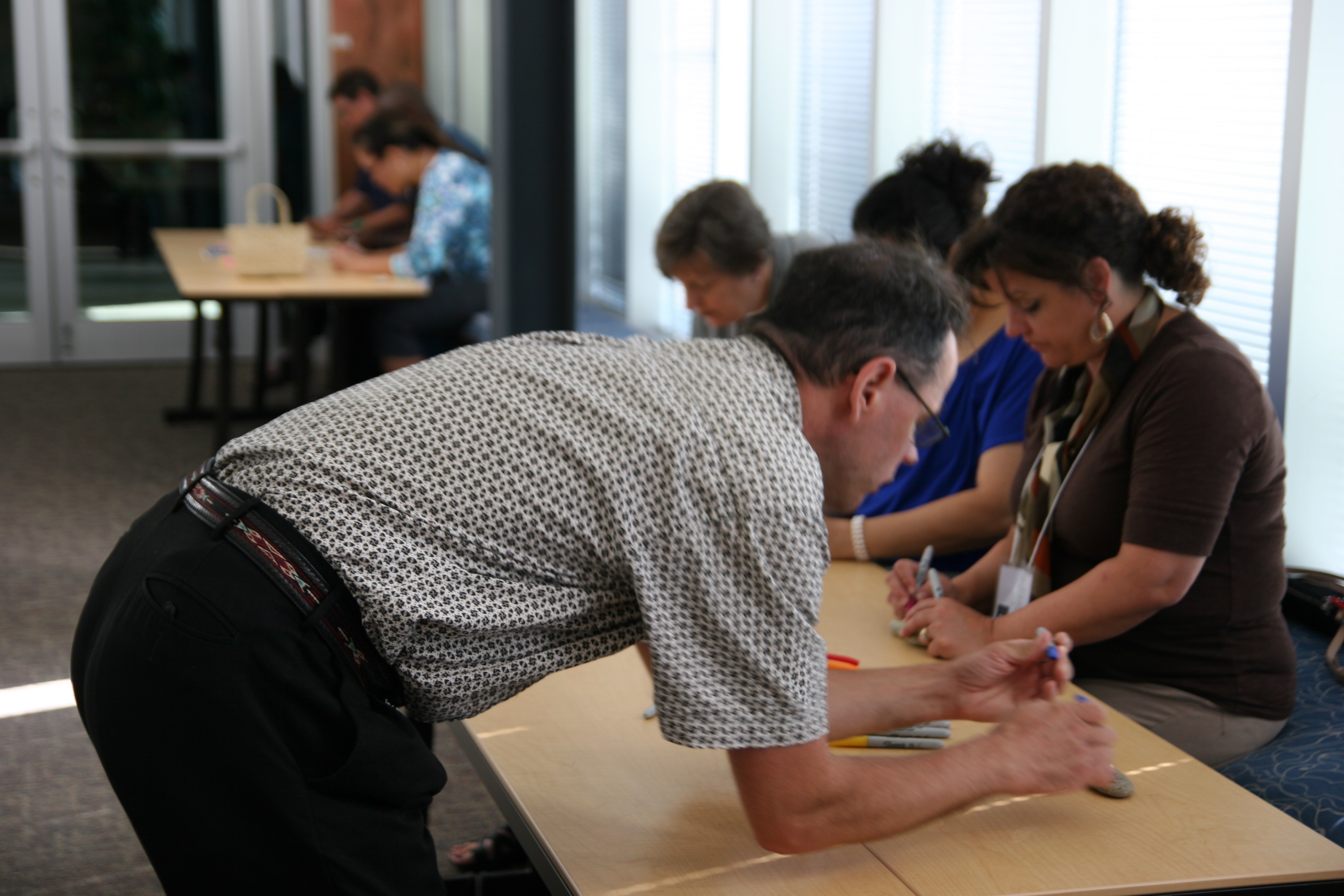 Lorrie Quinnelly, a Language Arts Teacher in Kiefer, Oklahoma attended the first Summer Institute in 2014. She said, "Though I've considered myself a well-read and well-educated person, an English teacher of meticulous attention to detail in the teaching of my subject field, as I began to listen last July, I was dumbfounded by my own lack of knowledge regarding the Holocaust… The Summer Institute helped me to totally revamp the way I teach."
The 2015 Summer Seminar began with a guided tour of the Jewish Museum in Tulsa, which houses the largest collection of Judaica in the Midwest and includes a Holocaust exhibit. "None of the Holocaust teachers I've worked with in Tulsa are Jewish," says Bogle. "We all come to this from different angles."
The second day featured an Echoes and Reflections professional development program. The third day, Yad Vashem's Ephraim Kaye facilitated the first ever two-part Echoes and Reflection Enhanced Learning Opportunity. Educators explored the subject areas of, "Why the Jews? – Anti-Semitism and Nazi Ideology," "The Phenomena of Holocaust Denial," and received a full introduction to IWitness from Lesly Culp, Senior Content Specialist/Trainer at the USC Shoah Foundation.
For many participants, this was their first in-depth exploration of these targeted subject areas. "I'm surrounded by a really amazing core group of passionate well trained Holocaust educators" Bogle shares. "Students rely on their teachers to provide a window to the world beyond where we are located in the middle of the country," she said. "Educators have the opportunity to share with students the importance of the consequences of staying in your own corner and not understanding how other people live."
Visit Echoes and Reflections to find out more about the Enhanced Learning Opportunities that are available.