State-Specific Webinars Available Now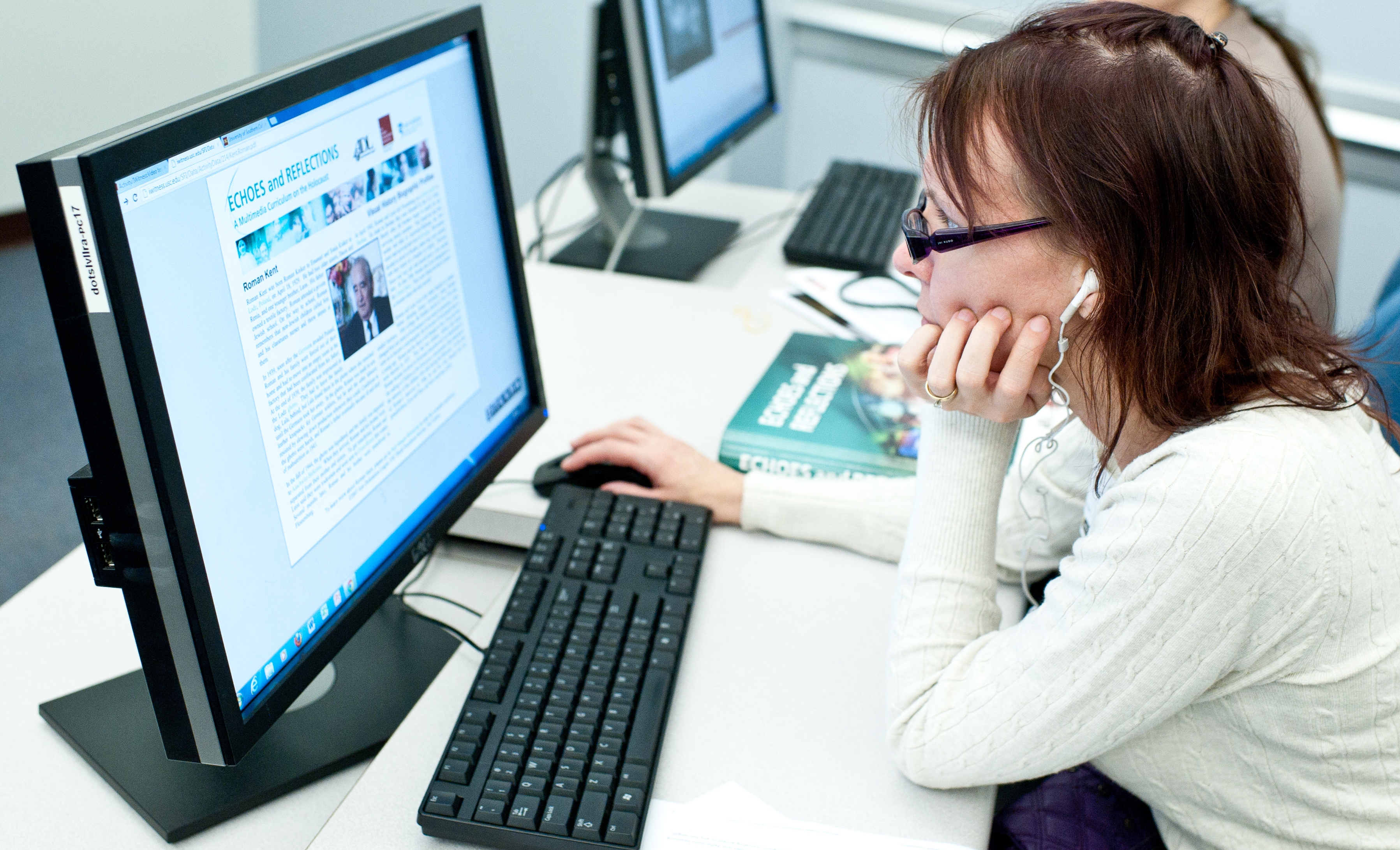 Echoes and Reflections is now offering state-specific introductory webinars that familiarize participants with Echoes and Reflections' pedagogy and multimedia assets through experiential activities and discussion.
Provided in partnership with local school districts, these two-part, interactive webinars incorporate a mix of instructional strategies, planning, and implementation guidelines for Holocaust education in the classroom.
Teachers are guided through the wealth of Echoes and Reflections' teacher-friendly materials and resources by experienced facilitators and, upon completion, receive a certificate for three hours of professional development credit and a complimentary copy of the Echoes and Reflections Teacher's Resource Guide.
Upcoming programs are available in the following states:
How can you get involved?
Share these webinars with colleagues.
Sponsor one of the currently scheduled programs in your state.
Schedule a webinar for educators in your state.