NEW Educator Video Toolbox Has Launched
The first two videos in the NEW Educator Video Toolbox are NOW AVAILABLE.
Led by Yad Vashem, this extensive process has created informative and compelling videos for educators that are directly aligned to the lessons in the Echoes and Reflections Teacher's Resource Guide.
Designed for an educator audience, the NEW Educator Video Toolbox provides key content and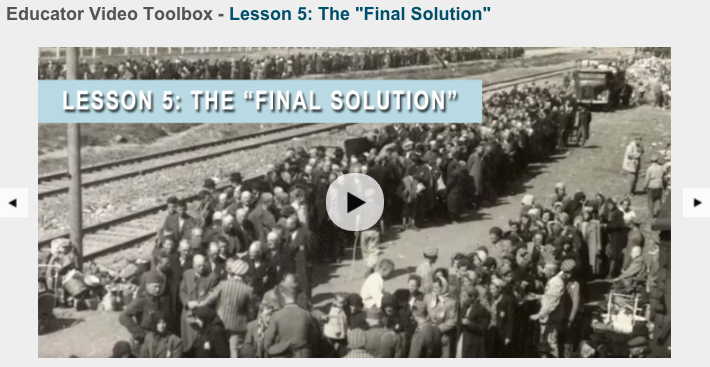 context that prepares teachers to effectively teach each lesson. Beginning with Lesson 2: Antisemitism and Lesson 5: The Final Solution these videos address key historical context as well as the methodological and pedagogical framework of these core content areas.
Stay tuned for more as Echoes and Reflections continues to expand this resource in 2016.