Echoes and Reflections Holds Professional Development Seminar for Staff and Trainers
Members of the Echoes and Reflections staff and trainers team met in New Jersey at the extraordinary Sara and Sam Schoffer Holocaust Resource Center, located at Richard Stockton College. Founded to commemorate the Holocaust, foster academic research and educate future generations by sponsoring awareness programs, the Sara and Sam Schoffer Holocaust Resource Center was an ideal location for this program.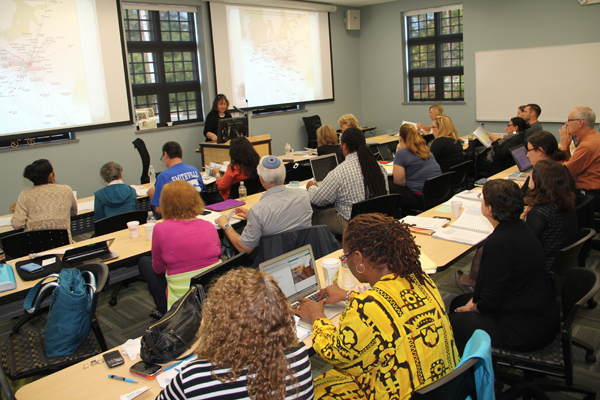 From August 17-20th, the seminar brought participants from across the country together to gear up for a powerful year. Much of the seminar focused on increasing the knowledge, skills and success of those who deliver and promote programs. Through looking closely at lessons, hearing from experts, engaging with one another regarding best practices and trading helpful resources while offering support, the seminar represented a unique opportunity to strengthen the community of partners working to advance Echoes and Reflections in schools.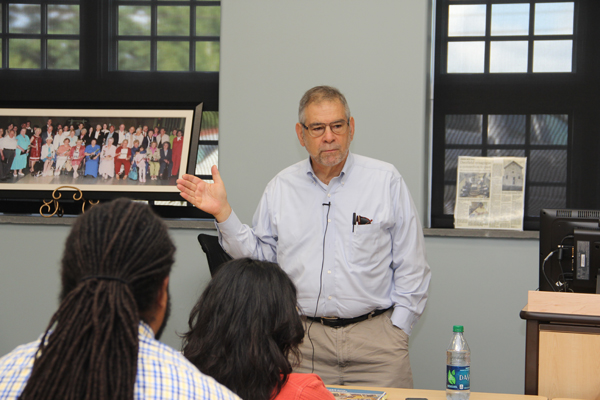 A significant highlight was the presence and contribution of Dr. Michael Berenbaum, an American scholar, professor, rabbi, writer, and filmmaker, who specializes in the study and memorial of the Holocaust. Berenbaum, best known for his work as Deputy Director of the President's Commission on the Holocaust (1979-1980) and his roles at the United States Holocaust Memorial Museum as Project Director (1988-1993) and Director of the Holocaust Research Institute (1993-1997), led thought provoking seminars titled, "Antisemitism and Nazi Racial Ideology," and, "The Role of the Holocaust in America Today."
Time was also spent exploring the new Teacher's Resource Guide in depth. Team members led focused learning seminars on Lesson 5: The Final Solution, Lesson 6: Jewish Resistance and Lesson 9: Perpetrators, Collaborators, and Bystanders. Participants discussed how these lessons might best be presented to educators for the most meaningful use and application with their students. Nancy Baron-Baer, Regional Director of the ADL Philadelphia Office, joined the program to provide a close look at the ADL's recent Global 100 Index on Anti-Semitism, which measured public attitudes and opinions towards Jews in over 100 countries around the world with more than 53,000 total interviews conducted.

In addition, participants engaged with IWitness, the USC Shoah Foundation educational website that is a significant component and unique compliment to the new Teacher's Resource Guide and website. Through exploring activities, the resources available on the site and watching IWitness testimony, the Echoes and Reflections professional team gained important skills that will support them in bringing these resources to educators nationwide.
For more information about upcoming programs around the country, check out the online calendar.