Content Partner on Share My Lesson
Echoes and Reflections is pleased to share that we are now featured as Content Partner of the Week on Share My Lesson. In joining Share My Lesson, a growing online community of 900,000+ teachers, Echoes and Reflections is working to ensure that educators nationwide have access to high-quality, effective lessons, for teaching about the Holocaust.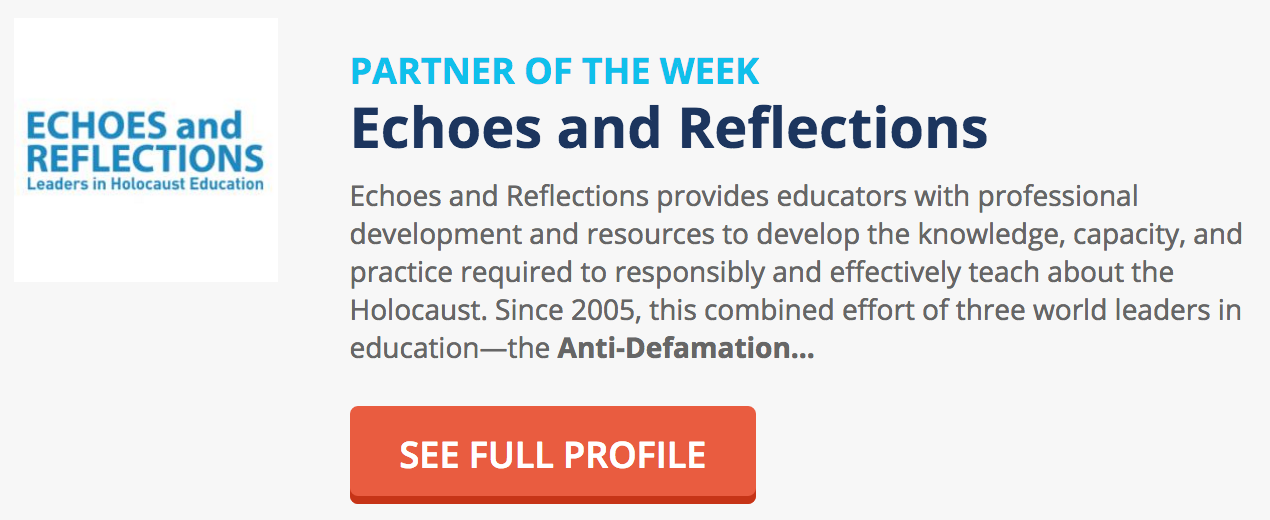 These resources are being highlighted in recognition of International Holocaust Remembrance Day – January 27th. Visit Echoes and Reflections on Share My Lesson to download pdf's of Introducing Kristallnacht, teaching about Human Catastrophes, and Antisemitism.
Be sure to continue checking in for additional content on Share My Lesson from Echoes and Reflections in the coming months.