A Life Changing Experience
2017 Echoes and Reflections Advanced Seminar at Yad Vashem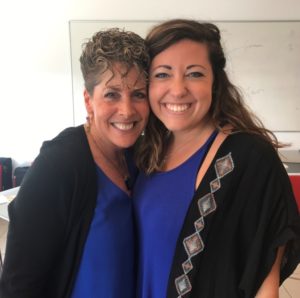 One year after being introduced to Echoes and Reflections and using its resources in her classroom, Nicole Barth attended the 2017 Echoes and Reflections Advanced Seminar at Yad Vashem. Barth was deeply inspired by her first encounter with the program, specifically the relationship she formed with her trainer, Sheryl Ochayon, Project Coordinator at Yad Vashem for Echoes and Reflections who is also one of the main organizers of the Advanced Seminar.
"I am so blessed to have met Sheryl at my Echoes training a year ago! She is the one who inspired me to apply for this trip and continue teaching the Holocaust with a passion that has developed, in a large part, because of her!" said Barth.
Barth journeyed to Israel with the hopes of being able to explore a country she had never seen before and learn from the best in the field. However, she claims that her experience far exceeded her original expectations, "What I got out of this trip was so much better. I made lasting friends and was able to network with other educators whom I can continue to work with and use as resources."
Echoes and Reflections not only strives to deliver relevant and meaningful Holocaust education to its participants, but also hopes that these efforts will build a community of teachers whose connections to one another can aid in building a more tolerant future for their students. Barth's newly formed bonds at the Advanced Seminar as well as her connection with Ochayon are encouraging indications that the program is meeting these goals.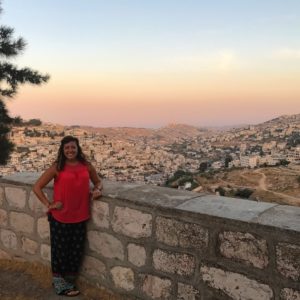 Barth is motivated to teach about the Holocaust because she believes that it is crucial to keep the memories alive of those who suffered through this experience so that younger generations can be educated and inspired to prevent similar events. Listening to survivors speak at Yad Vashem was a life changing experience for Barth. She felt that every story was both extremely meaningful and unique.
Now that Barth has had the opportunity to attend the Advanced Seminar she is invigorated to return to her classroom and share the knowledge she gained with her students.
Nicole Barth is a US History/AP Government teacher at South Forsyth High School in Cummings, GA.