2016 Holocaust Art and Writing Contest
The 17th Annual Holocaust Art and Writing Contest, presented by Chapman University and The 1939 Society, provides an outstanding learning opportunity to build authentic connections between students' lives and the life histories of Holocaust survivors and rescuers.
"I stumbled on the contest 17 years ago and have been participating ever since," Thelma Anselmi, an Echoes and Reflections educator and teacher at Saint Columban School in Garden Grove, California, shares. "Students are enthralled with the survivors stories, and saddened at the cruelty they endured. They willingly explore the history and recognize that they have to be the witnesses for the next generations. This is an awesome responsibility that the students take seriously."
This year's theme, "Telling it Forward: Making Memory Matter," is central to both Holocaust education and ethical decision-making. Echoes and Reflection is proud to be a partner in supporting the contest, which generates submissions from more than 5,000 middle and high school students each year, giving students the opportunity to share their creative response to survivor and rescuer testimonies. Creative categories include art, film, poetry, and prose.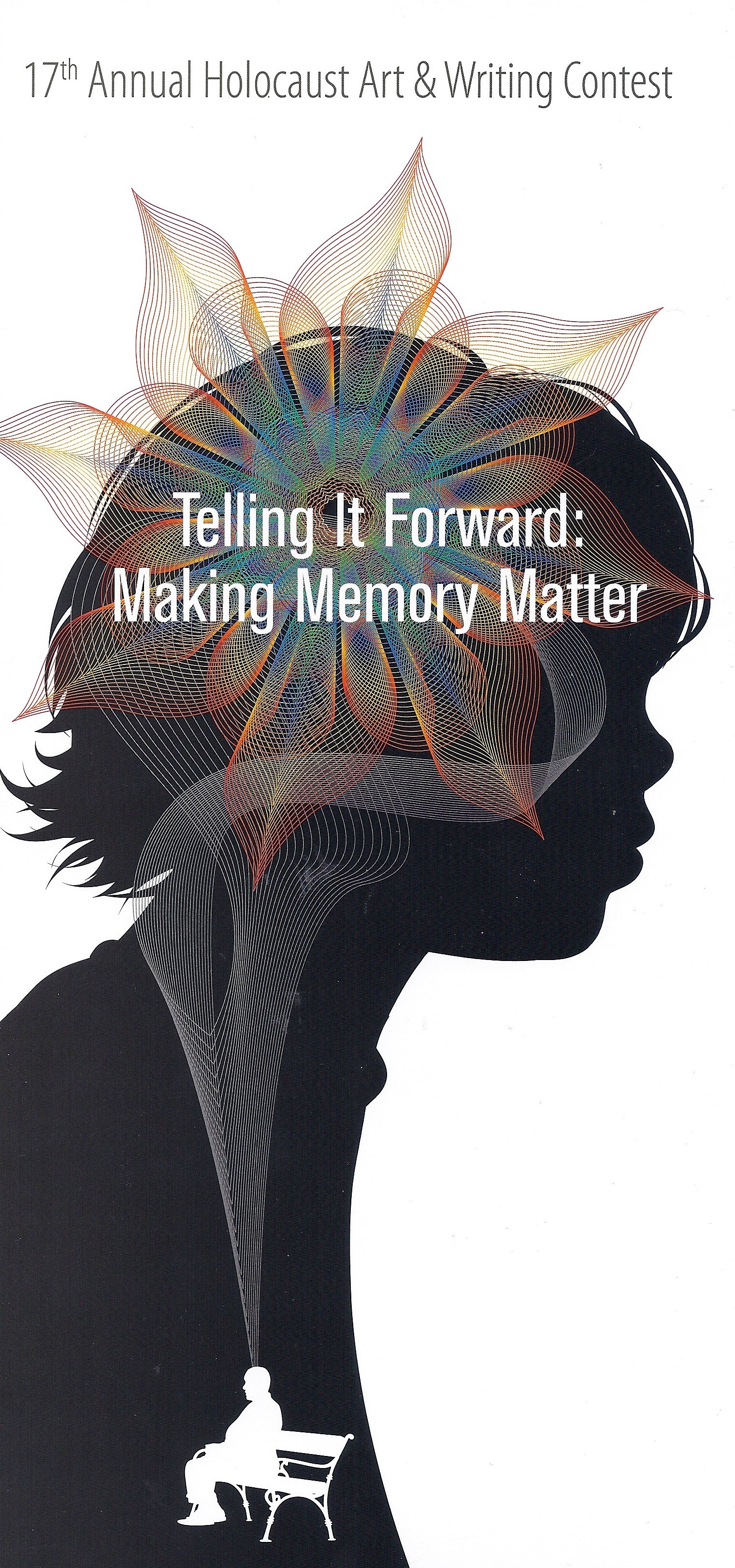 "Several graduates have come back and asked if they can continue to participate in the contest," Anselmi adds. In fact, one of her former students and a first place winner of the contest now attends Chapman University and has been recruited as a judge. She says, "My students have called this an experience they will never forget."
First prize winners of the 17th Annual Holocaust Art and Writing Contest in the middle school division (grades 6-8) and the high school division (grades 9-12), will travel to Los Angeles where they will attend a special event with Holocaust survivors in June. First prize for both middle school and high school will be awarded $500 for each creative category. Their teacher and schools will also receive a first prize of $250 each. Second prize in each category will receive $300 and the sponsoring teacher and school will receive $150 each.
View the Resource Guide for information on judging rubrics, Common Core connections, and FAQs. Learn more about the contest, view past entries, and watch videos about the contest by visiting the Chapman University website. Entry postmark date is February 3, 2016 and the deadline for digital submissions is February 5, 2016.