An Insider's Guide to What's New in IWitness
IWitness has unveiled an entire suite of new content and resources including two new Echoes and Reflections-aligned activities. Righteous Among the Nations, is designed to complement Lesson 7: Rescuers and Non-Jewish Resistance and Einsatzgruppen: The Firing Squads of the Holocaust, intersects with Lesson 5: The "Final Solution."
In addition, explore these five recently added functions and features to enhance your experience with IWitness:
Mini Lessons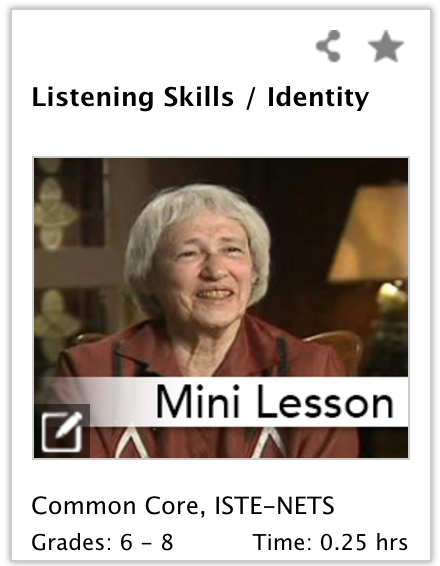 The newest type of activity in IWitness provides teachers with a 15-30 minute, low-tech way to teach with testimony. Each Mini Lesson features 1-2 clips of testimony and addresses a specific skill, such as comparing/contrasting, or concept, such as identity or prejudice.
Student Work is Now Downloadable
Students' video projects and word clouds from IWitness are now downloadable. Share projects on social media with #USCIWitness. Tag on Twitter @USCIWitness or on Instagram with @USCShoahFoundation.
Rubrics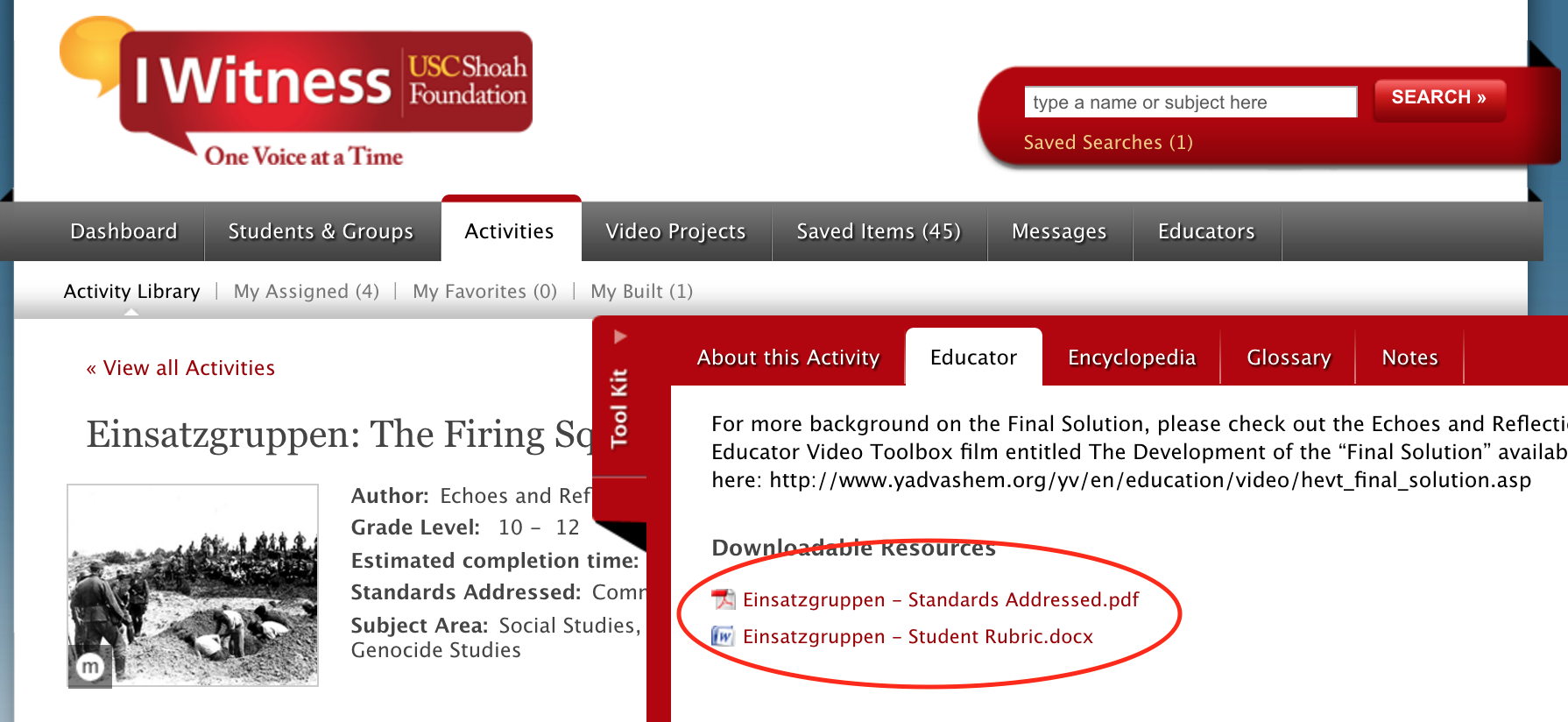 IWitness now provides downloadable rubrics to assess students' projects. Available inside the Educator tab in each activity Tool Kit, these student-centered assessment rubrics offer guidelines for teachers to follow when grading completed IWitness activities and are customizable to meet teachers' specific needs.
Spanish Language Content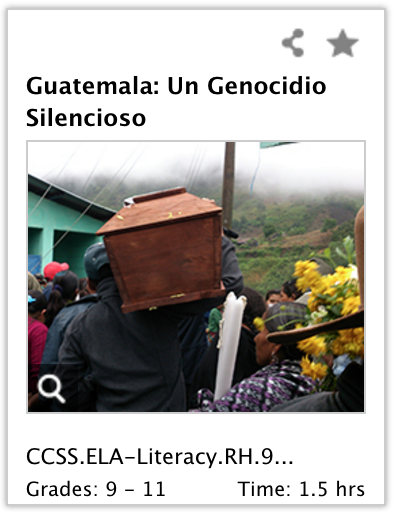 Seven testimonies from the USC Shoah Foundation's new Guatemala collection are now available as part of IWitness along with a suite of supportive materials that include:
European Holocaust Collection
The first Spanish language activity using testimony from the European Holocaust Collection explores the migration experience of survivors. Nearly 20 clips from the European Holocaust Collection were also added to the Watch page.
Connections Videos
IWitness launched two new connections videos to support teachers in preparing to teach with testimony: Guidelines for Teaching with Testimony (01:57) and Strategies for Using Testimony with Students (05:17).  Now available to registered IWitness users on their Dashboard.
---
Join the #BacktoSchoolWithIWitness campaign to learn more, read the weekly blog, share, and connect with fellow IWitness educators.